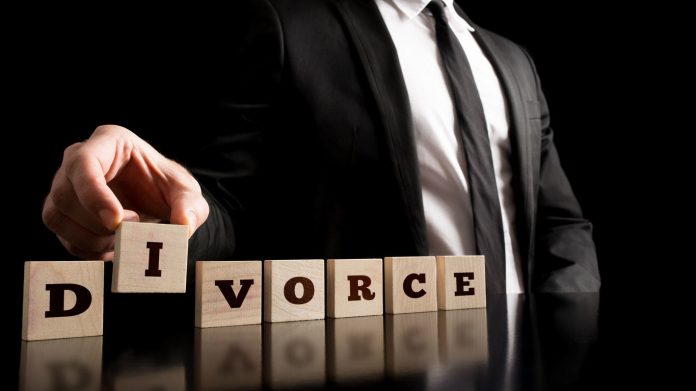 If you are facing a divorce, you're going to need a divorce attorney, and that means finding an attorney with whom you feel comfortable working closely on a variety of very personal topics, including your finances. The fact is that the outcome of your divorce will continue to reverberate in your post-divorce life, and it's important to carefully attend to the details to help ensure that you and your children's futures aren't left to chance. If you're going through a divorce, you need the professional legal counsel of an experienced divorce attorney on your side.
What's Your Approach to the Divorce Process?
The first question you'll want to ask your potential divorce lawyer is about his or her approach to the divorce process. For example, if you and your divorcing spouse are closely aligned on your expectations, and you aren't expecting any major surprises, you may be able to proceed with minimal legal requirements. In such an instance, you will look to your attorney to provide you with several legal services that include:
Negotiating with your divorcing spouse's attorney to hammer out any details upon which you have been unable to come to mutual terms.

Drafting your divorce documents in accordance with you and your spouse's mutual decisions.

Helping you explore the financial and tax consequences of your decisions – to make sure they will work for you and your children into the future.

Filing your divorce documents with the court. 
If your potential divorce attorneys approach is to begin with the least invasive legal intervention and to proceed from there, he or she may be a good match for you.
On the other hand, if you're divorce involves high assets and/or financial complications such as owning a business and things are already becoming contentious, you should probably be looking for a divorce lawyer who's willing to take a more aggressive initial stance. The most important thing here is that you feel comfortable moving forward with your divorce lawyer.
How Will You Communicate with Me throughout the Divorce Process?
Even relatively drama-free divorces are exceedingly stressful, and there will be times when you'll need to be able to get in touch with your attorney quickly. Ask potential candidates about how available they'll be for you and consider whether their responses suit your needs. If you plan on working mainly through emails and written correspondence, make that clear. If you expect regular face-to-face meetings, make that clear. If you require a speedy turnaround on your inquiries, let him or her know your expectations. The only way to find out about your potential attorney's communication style is to ask. Further, if your attorney works closely with a professional paralegal, you may be able to build a relationship with him or her in order to have more immediate access and to decrease your legal expenses.
What Kind of Case Management Technology Do You Use?
Technology has made case management much more convenient and transparent. As your case progresses, you will be able to follow along via the firm's case management software, which can also provide you with a mechanism for messaging your attorney, reviewing your filed documents, and tracking your case's status. Ask all potential attorneys about the software they use and what it has to offer you as a client.
What Is My Case's Most Likely Outcome?
You hire an attorney for his or her legal experience, and as such, it's a good idea to ask potential divorce lawyers about their take on the most likely outcome of your case. While any divorce statistics can go south and become contentious at any moment, an experienced divorce attorney will have a solid handle on the path your divorce is likely to follow. Whether he or she sees fairly smooth sailing ahead or expects conflict, it's nice to know how best to proceed. Further, an experienced divorce lawyer will alert you to any red flags that could indicate trouble is brewing. 
What Are My Payment Options?
It's important to talk to your potential divorce attorney about payment – especially if you have serious financial concerns, which many people going through a divorce do. In fact, when you're facing a divorce, your future finances may be extremely uncertain, and money might be especially tight during the divorce process. Your attorney may offer payment options, such as monthly payments or making a payment upfront and another after your divorce is finalized. 
An experienced attorney who is motivated to represent you will work with you to help you find a means of affording his or her services. For example, finding a way to pay your legal fees out of your marital estate rather than directly out of your pocket might be a viable option. Further, the attorney whom you choose to work with is going to help you predict what your finances are going to look like post-divorce. A reputable divorce lawyer will help you work within your divorce budget to attain results that allow you to move forward after your divorce is finalized.
The views expressed in this article are those of the authors and do not necessarily reflect the views or policies of The World Financial Review.