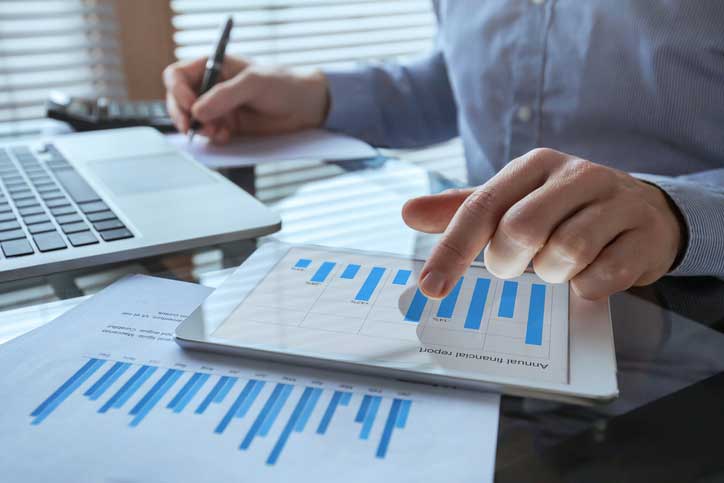 The ever-growing competition in the business sector demands the adaptation of new market trends to cope with the evolving business market. Businesses are now investing wisely to enhance the output and gain more profit. For instance, using big data predictive analytics to identify behavioral patterns and taking important decisions regarding employee recruitment, sales, etc can improve the overall productivity of your business.
In addition, you can give incentives to those who are showing promising performance to motivate others to put sincere effort into their work. Moreover, setting daily, weekly and monthly targets can help you achieve your set targets timely. Offshoring is also a great cost-effective way to enhance the efficiency of your business by hiring skilled labor at a reduced cost. In this blog, we will shed light on a few ways that can help you enhance the efficiency of your business.
1. Using The Right Tools
Business efficiency means gaining more from your input. One thing is to be kept in mind that businesses that provide the right tools to their teams tend to be more successful. Whether it's the management software or online training courses, they have it all to give outstanding results. 
In addition, the use of big data through predictive analytics has proven to be a game-changer for businesses. Now with predictive analytics, businesses can know market trends, customer response, and whatnot. Big data tools can improve the overall efficiency by leaps and bounds for a business. 
2. Set Measurable Goals
Businesses thrive when they have a vision and set targets to achieve. It helps you remain focused and keep up the motivation. It is important that businesses, be it of any size, set smart daily, weekly, monthly, and yearly goals. This helps the team to know where they are lagging and work on those areas. 
In addition, in the long run, these series of targets help you accomplish your set goal. Setting targets helps you to have a clear direction. You get to know your strengths and weaknesses in the process. 
3. Give Strong Incentives
It is a matter of common observation that humans put more effort into something which has an end reward. The same tactic can be applied in the workplace too. Giving out incentives to those who are burning the midnight oil, encourages them to keep up with the good work. 
Employees feel motivated to work hard and put in their sincere efforts to give desired results. This leads to overall increased productivity and the business gains more profit. In other words, the output becomes more than input when the staff works as a team and everyone puts their sincere efforts into whatever they do. 
Final Thoughts 
Businesses need to adapt themselves to the evolving market trends and demands to stand out from their competitors. With the latest technological advancement and resources at hand, businesses can enhance the overall efficiency to foster growth. 
The views expressed in this article are those of the authors and do not necessarily reflect the views or policies of The World Financial Review.