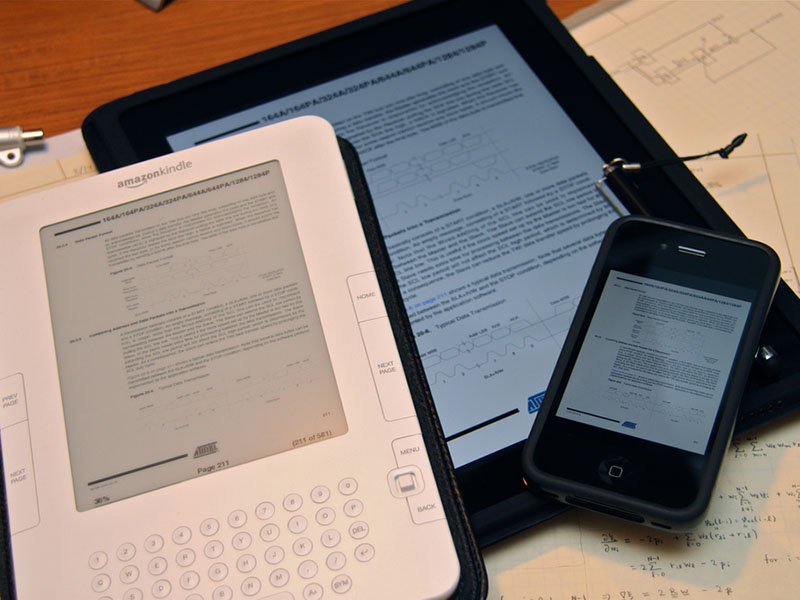 Online services for business allow you to save your precious time and create various document templates. Moreover, most of those services let you use your digital signature, which is of equal validity as a written signature. Here we are going to provide you with the details of some powerful web services that you will definitely like to use.d
PDFLiner
This website offers various services for different purposes, including Insurance, Real Estate, Tax and Finance, Legal, HR, and others. By using it, you can avoid those typically spread mistakes that most of the companies do when filling all those forms on their own. You can use, for example, a 1040 printable form, which is an obligatory tax form for all US citizens.
This web application allows you to manage all your PDF files, edit them including drawing, erasing, and highlighting. If you need to sign documents, PDFLiner is a helpful tool for that too. And what is more important, you can convert all your PDF documents into .jpg or .docx formats.
PDFill
This is a very powerful tool allowing you to do almost everything you want with PDF documents. You can not only share or manage your documents but also create new ones from scratch. There is a detailed guide on their official website helping you to familiarize yourself with all the options that are available to users.
This web service offers three versions of the software for individual use (free basic version), professional, and enterprise. The main features of the application include typing, drawing, commenting, signing, scanning, and others. PDFill website includes various free tools but if you want to have unlimited access to all its functionality, you will have to subscribe to its tariff plans.
DocuSign
This web service offers multiple products allowing you to put signatures and manage all your files, including contracts. By using DocuSign, you will get access to the contract analytics feature, which is supported by the AI. The CLM feature allows you to work on any contract you have. This is a collaboration tool that you can use together with your partners. Apart from those features, you can sign the contract using the eSignature option.
DocuSign also offers some additional pieces of software, including a mobile application, payment system, guided forms (to simplify your business activities), some Blockchain-based features, and others. If you want to get unlimited access to all the website features, you can learn more about their pricing policies. DocuSign has many integrations, including Microsoft, Google, Apple, Oracle, and others.
Acrobat XI Pro
This is another great web service for businesses allowing you to deal with various types of files and forms. By using this piece of software, you can manage and convert PDF documents, create them from scratch, combine various documents, protect them by using your unique password, and many other useful functions.
Editing PDF is a very important feature, and you can find it in Acrobat XI Pro. This one allows you to work on contracts and all other document types without converting them into .docx format. Apart from this, you can add bookmarks, remove some sensitive information from PDF documents, add media content there and that's not all. Users can insert Bates numbering to legal documents.
JotForms
This multipurpose online application allows you to create various forms and tables, including PDF format templates. If you decide to create your own form, you can start from scratch or use your previously created templates by importing them into this web service.
There is also an online payment feature that you can use to receive payments from your clients or partners. By using this function, you can collect donations, sell products, and even sell subscriptions. There are various payment methods that you can add, which makes your business even more flexible. JotForm offers more than 35 payment gateways on their free plan! And even more. You can use a special sandbox mode allowing you to test payment gateway integrations.
If you are a corporate level user, you can use JotForm Enterprise workplace. By purchasing a subscription to JotForm, you can get unlimited access to all the professional features that this website offers to the clients.
Nitro
This web service was designed for all types of businesses and individuals, allowing them to improve their document workflow productivity. According to the developers, their target audience, however, are large enterprise-size organizations.
What does this service offer for the clients? It allows simplifying the document workflow processes avoiding unnecessary printing. There is a Nitro Productivity Suite, which is a great solution with its PDF integration, eSign feature, and a desktop-based software suite.
PDF software features contain annotations, merging and appending documents, watermarking them to protect from copying, editing, and many other useful functions. There is also an encryption feature that protects the documents making it even safer to work with the application.
Alfresco Content Services
This is a content management service that is suitable for both individuals and enterprise-level companies. It offers many useful features: financial services, healthcare, government, manufacturing, publishing, and others. Alfresco is working with the leading banking and insurance organizations to improve your customers' experience.
Alfresco helps healthcare providers from all over the world to consolidate patient's data. This is a great feature as any healthcare center will get immediate access to the whole patient's story. There are also services for the government allowing companies to simplify their interactions with various government agencies.
And what is even more important, there is a training service there, which helps users familiarize themselves with Alfresco's functionality. The training facility offers personal training programs, webinars, live online lessons, and useful documentation.
PDFelement
According to the devs of this app, it is the easiest way to build new and edit PDF files on the most popular Windows and Mac platforms. This service is one of the biggest Adobe Acrobat competitors. The application offers enterprise-level solutions to businesses.
PDFelement supports nine languages and is an all-in-one solution for various types of users. Apart from desktop platforms, PDFelement is available for Android and iOS making it one of the best applications for different business purposes. If you are still hesitating on whether to use this application or to choose another one, you can get a free trial version and enjoy all its benefits. When you are ready, you can create an account and buy an appropriate subscription plan.
There are also many additional features like digital signature, document management, productivity software, and others. The package includes pre-built templates allowing you to create any document or form even faster.
PDFCreator
This is a web-based tool for businesses to deal with PDF documents and forms. By using PDFCreator you can add digital signatures to any type of documents, manage user access control, store your data securely, increase the automation level, and many more. There is a free version of the software, allowing you to test all the features without limitations.
PDFCreator includes a special web service, which is a good opportunity for all users to make any changes to the documents online. By using this tool, you can, for example, convert your images into PDF or merge documents.
PDFPro
Last but not least on our list of services for various types of business, PDFPro offers a cloud-based platform for creating PDF documents or converting other format docs into PDF. Another great option here is that you can edit PDF files for free.
Being an online service, PDFPro offers this great opportunity to upload and edit any document you want directly via the official website. You can choose the source of your upload, including your hard drive, Dropbox, or Google Drive.
What are the most important benefits of this service? It offers almost unlimited opportunities for editing PDF documents. The online application is 100% safe. Its cloud-based nature allows you to get access to the documents from wherever you are. You can use it both online and on your desktop device. A special premium PDF application is available on the official website.
Is that all?
This is not the complete list of web services that let you work with various documents and forms online. By using the Google searching tool, you will definitely find even more of them. However, we have made this research for you and gathered the best services in this article. All pieces of software included in this review have lots of useful features that will improve your experience of working with PDF files.
The views expressed in this article are those of the authors and do not necessarily reflect the views or policies of The World Financial Review.