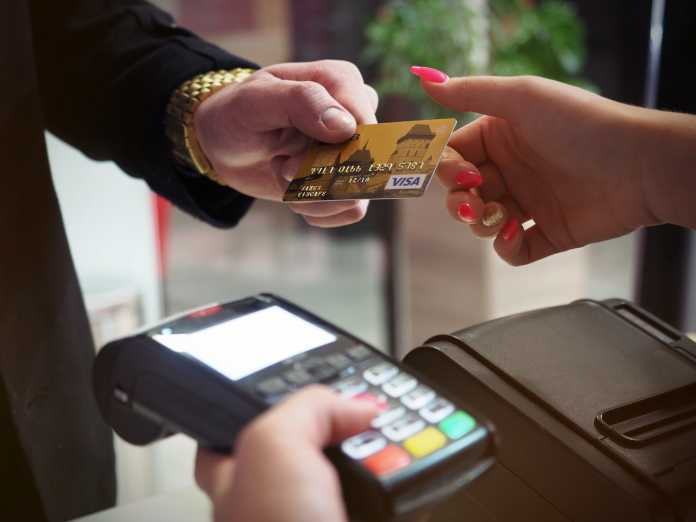 Credit cards are also one of the most versatile and reliable financial tools to manage your personal finances. They can offer you the flexibility in paying-off large purchases and investments, improve your credit score and history and provide instant access to cash in times of emergencies.
Financial troubles caused by overspending and poor credit card management may bring you to a year of debt. However, these problems can be avoided by reading thoroughly fine prints and understanding applicable fees, interest rates, discounts, and rewards, to say the least. When used responsibly and with discipline, credit cards offer many positives. 
Is it your first time getting a credit card? Or maybe, you're on the lookout for something more flexible and easier on the pocket? Well, you might want to check out the top credit cards in the country and the benefits you can enjoy. Read on to learn more.
Simplicity (Citibank)
This is one of the best credit cards. By issuing such a card, you get rid of credit interest and transfer fees for the first 18 months. With such the best credit cards it is very convenient to pay off debts on other credit cards. As a matter of fact, the debt runs up crazy interest when buying goods and services on credit.
With this best credit card, you can get an account with a $12,000 limit. The card came in handy as some customers lost their jobs. The best US credit cards including Simplicity are enjoying great success. Approximately $5,000 can be spent on redeeming other cards, another $4,000 goes to move to a state where citizens are going to find work. You can even consider a payday loan affiliate program if you manage to find great leads.
Benefits:
no annual maintenance fee;

no late fee;

no penalty in the form of sharply increasing interest.
Capital One Venture Rewards Credit Card
This card is included in the list of the best credit cards in the USA. Capital One accumulates 2 points on every dollar spent. This is a good card when customers are going to spend a lot of money. They don't need the points but don't mind getting them as a bonus.
Venture Card is the best credit card often offered to those who travel a lot. Thus, the accumulated points can be used to pay for flight miles.
The Capital One Venture Card offers only 2 points per dollar. At the same time, with Capital One, you don't pay any international transaction fees. As a general rule, cards without cashback offer the best financing conditions while cards with a refund function have the best interest.
Benefits:
sign-up bonus;

flexible redemption of rewards;

high-rate of remuneration;

no foreign transaction fees.
Platinum Credit Card (Capital Bank)
The Platinum Credit Card from Capital One is popular and one of the best credit cards in the United States. There is no annual fee for its use. In any case, the bank will refund the money if the card is stolen or lost. But a customer must report it in time. The best credit cards do not charge transfer fees. You are given access to a credit rating system so you can monitor your income. This best card was originally intended to restore credit score. Keep in mind that if you already have two or more Capital One cards, you won't be able to take one more card.
Benefits:
additional guarantee on purchased goods;

car rental insurance;

traveling insurance;

27/7 travel and driving assistance;

refund of the price difference (if you find the same product cheaper in 60 days).
Secured MasterCard Credit One
This is one of the best credit cards for those who have been overdue or denied credit in the last 3 months. To get this best card, you must leave a security deposit of $49 to $200 at the bank. More is possible depending on the hardness of your case. This money ensures the bank if you do not repay the loan again. If you pay on time with the best credit cards, you will receive your deposit back one year after the card closes.
The initial credit limit is $200. It can be raised if you voluntarily put more money on the deposit. The interest rate on this card is 24.99% per year. There is no annual fee. You can raise the limit if you pay five months on time, but people often complain that it doesn't grow.
Benefits:
rewards and signup bonus;

no annual fee;

option to switch to an unsecured account.
Blue Cash Everyday (American Express)
Many customers are attracted to these best credit cards. Blue Cash offers an exclusive bonus at the very beginning of the card purchase. Let's say you spend $1,000 in the first three months and get more than $150 later. Interest on this card is 0% for the first 15 months.
Another nice bonus, the best credit card, implies a 3% cash return on the first $6,000 spent in stores and large shopping centers. This means that you can save at least $180.
Moreover, the Blue Cash Everyday Card has no hidden fees during the promotion period. But it is very important to close the card before the first 15 months.
Benefits:
introductory annual period on purchases;

leading cashback rewards;

bonus offer for beginners.
Chase Sapphire Preferred
This is the best credit card if you want to travel. It simplifies the purchase of air tickets, booking hotels, going to restaurants, excursions. All this turns into a cash refund. Back in the States, travelers receive a $2,000 refund and almost pay off the trip.
Benefits:
registration bonus;

permanent travel rewards;

decent annual fee;

additional bonuses.
American Express Platinum Best Credit Card
American Express Platinum credit card is one of the best deals in the world. Residents of Eastern Europe, Africa, and Latin America can only dream of such an offer. The use costs $450 annually and numerous benefits more than compensate for this amount. In particular, you are not charged a single cent in interest if you cover the balance in full each month. In addition, you get great discounts on the purchase of air tickets. You can pay with a card anywhere in the world and not overpay for goods and services.
Benefits:
new cardholders are ensured with bonuses;

high reward rate on certain travel purchases;

no foreign transaction fees;

lounge access;

airline fees credit.
Amazon Prime Store Card (Synchrony Bank)
This is one of the best credit cards. The card is intended for users with a premium account. The Amazon card allows you to pay for goods on credit without interest. The card gives 6 months of credit on purchases with a price of $149 or more. There may be a year of credit on purchases over $599 and two years of credit for select items.
Benefits:
Welcome Bonus;

Amazon gift card instantly upon approval;

Bonuses at restaurants, petrol stations, and pharmacies;

The reward on all other purchases;

No annual credit card fees;

No commission on foreign transactions;

Refund up to 20%.
Capital One Quicksilver Credit Card
If you are looking for more coverage, Capital One offers the Quicksilver credit card that comes with card fraud insurance. This best card offers 1.5% cashback. In the first 9 months, the annual rate is zero, and then 23.24%. In the first 9 months, there is also no commission on the balance transfer. The annual fee is $39. The limit is increased after 5 months of timely payments.
Benefits:
card fraud insurance;

attractive offer with the average cashback;

no commissions at first usage;

no risks.
SavorOne Cash Rewards (Capital One)
This is the best and most requested card with zero APR in 15 months and many other bonuses. You get 3% Cash Back on food and entertainment purchases, 2% on shopping. The card is best if you like to order food at home through special phone applications.
Benefits:
annual fee $95;

sign-up bonus is provided;

earn a one-time $300 cash bonus within the first 3 months from account opening;

cash-back rewards.
Conclusion
These credits cards are just some of the options available. Especially when dealing with your finances, it is always advisable to research and compare credit card products so you can choose what matches your needs, lifestyle, and financial capacity. And once you get your credit card, remember to use it responsibly to avoid unnecessary stress.

Disclaimer: This article contains sponsored marketing content. It is intended for promotional purposes and should not be considered as an endorsement or recommendation by our website. Readers are encouraged to conduct their own research and exercise their own judgment before making any decisions based on the information provided in this article.


The views expressed in this article are those of the authors and do not necessarily reflect the views or policies of The World Financial Review.