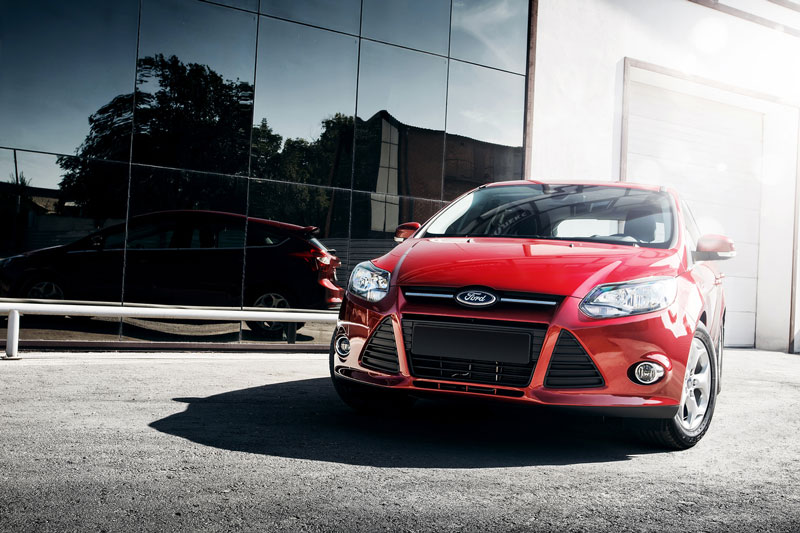 The Ford company has built quite a reputation. When you think Ford, you think big, solid, voluminous trucks. While Ford vehicles are often used in oil rigs and other heavy duty environments, the company transcends that premise. Established in the year 1903, it is an automobile company that was founded by Henry Ford. It is the second auto-manufacturing company in the United States and also the fifth producing car company in the world. They design, manufacture, market, and service a full assembly line of automobiles, commercial vehicles, and luxury cars that include cars, trucks, sports cars, and electric cars.
They are known to be one of the most trusted and reliable vehicle manufacturers in the world today. 
It is therefore unsurprising that the demand for Ford cars and body parts isn't going away anytime soon. However, to get the best deal on used Ford cars or body parts, a VIN decoder for Ford would come in handy to confirm the identification and authentication of such items.
Why should you buy a Ford Car?
When it comes to Ford cars, there are a lot of reasons to drive one. While Rahal BMWs are ideal for an ultramodern design, Ford cars come with a promise of innovation. If you simply want to be pleased with the quality of cars you drive, or you want safety car features, then here are reasons why you should buy a Ford car:
They have a good history of Quality Vehicles

: Right from the inception of the Ford Company, quality hasn't been just for advertisements; it's a crucial part of the Ford enterprise. And this is evident with their quality cars and trucks. Their vehicles are continually tested to meet high-quality standards and functionality.

Design varieties

: Over the years, the Ford company has launched more vehicles with new and ingenious designs than any other car company in the world. They are praised for their fierce ways of creating new styles and world-class designs. 

Thorough safety features:

The Ford company wants its drivers and passengers to always be safe, that is why they work so hard to make sure the vehicles you purchase not only protect you in a crash but even prevent one from happening with their crash avoidance technologies.

 

Reliability

: As stated earlier, they are one of the most reliable car manufacturers in the world. The Ford company produces some of the most efficient cars and trucks on the road. With the commitment to quality they show in every vehicle they make, you know you can always trust your Ford! 

Value

: Ford vehicles are a bit affordable, compared to some other car models. However, they offer great fuel economy. That is, when you use a Ford vehicle, less money is spent on gas and more cash is freed up for other things.

Ecosystem friendly

: Ford companies prove their allegiance to the environment. By increasing the all-around fuel economy of all vehicles sold in the world, Ford is decreasing the proportion of greenhouse gas emissions discharged into the environment – and that's a very great thing!
Tips to know when Buying the Best Ford Car
Are you in the marketplace looking to get the best Ford car for you? Here are things you need to consider when you want to buy a Ford car;
Research

: This is presumably the most crucial aspect of buying a new Ford car. Once you know the type and size of the car you want, you should start seeking out your first choices and alternatives. Thorough research is really necessary and can be carried out on the Ford company website and other review sites. It would also help if you visit Tunkhannock Ford to learn more about your dream car.

Prepare a Budget

: This is a very important. You should decide ahead of your purchase the maximum amount of money you're willing to spend. This would help mitigate an emotional connection to a vehicle above your budget.

Run a Ford VIN lookup

: A Ford VIN number lookup will tell you intricate details about a vehicle. It'll reveal a vehicle's accident history, theft history, correct mileage and other details. If you're a truck lover, a Ford truck VIN lookup is a no brainer to ascertain your truck's condition. While a Ford vehicle VIN lookup is free, a report costs a fee. 

Inspect the Engine and Mileage:

You should take a quick look under the hood to check for oil or water leaks. Leaks are bad signs and should not be ignored. Also,the vehicle's mileage is the number of miles covered by the ford car in its lifetime. This information is important because more miles mean extensive car use which could signify irreversible wear and tear to its engine and parts. While dealers often tamper with car's odometer, you can do a Ford lookup by VIN to get the vehicle's real mileage.

Test drive and inspect

: As a rule, if you cannot test drive a vehicle then you should not pay for it. Before purchasing a Ford car, a test drive will help you know the dynamics, features, and comfortability level of the new car. Make sure to also inspect important fatures of the car to avoid disappointments.

Do your vehicle insurance:

you should clarify if your dealer will arrange a temporary cover for you. However, a vehicle insurance is one of the first things you should do after buying a Ford vehicle. 
The Ford brand is one of the most loved brands and it's not hard to see why. However, before taking up a Ford vehicle for use or as gift for a loved one, you should do a Ford VIN lookup. This would save you and your loved ones from severe issues in the future.
Disclaimer: This article contains sponsored marketing content. It is intended for promotional purposes and should not be considered as an endorsement or recommendation by our website. Readers are encouraged to conduct their own research and exercise their own judgment before making any decisions based on the information provided in this article.


The views expressed in this article are those of the authors and do not necessarily reflect the views or policies of The World Financial Review.