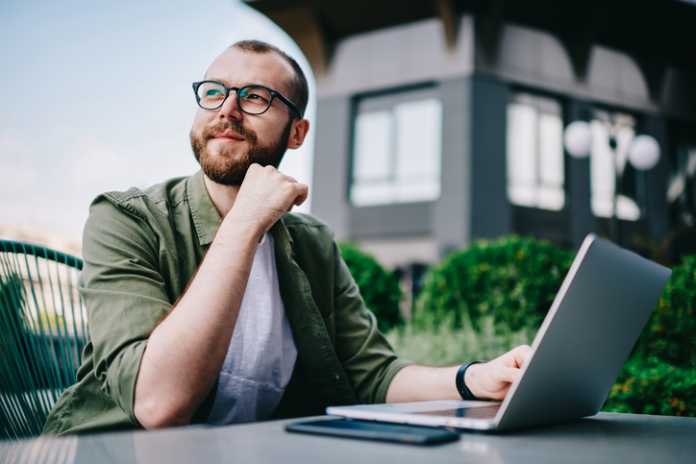 There are lots of benefits to becoming a freelancer. Being your own boss is a big draw for many of us. If 2021 is the year you want to get into freelancing, we have some simple but important tips to get you started. 
1. Define your service
What exactly are you providing as a freelancer? Do you have products to sell or skilled services to offer? What are your strengths and why should potential clients and customers choose you? Having a clear idea of what exactly you are offering as a freelancer is a vital first step. It will help you cut through the noise and target clients or customers who will pay for your service or goods. 
2. Wise up on the financial side
In the U.K., freelancers must register as self-employed with HM Revenue & Customs (HMRC), usually as a 'sole trader'. Wherever you are in the world, find out what you need to do about tax as a freelancer – even if you're only doing it part-time. 
You'll also need to keep meticulous records of your invoices and expenses. One of the easiest ways to do this is using accounting software and invoice templates provided by companies like FreshBooks.com. Make sure you keep all your records in one place, clearly labelled, and you'll find it easier to fill out your taxes when the time comes. 
3. Set clear goals
One of the best tips that we could give you is to evaluate your objectives. Ask yourself, why should I start freelancing? Maybe you plan on transitioning from full-time work to freelancing or perhaps you just want some extra income on top of your day job. The time and efforts you spend on your freelancing job should be matched to your goal and should help you achieve it. 
4. Keep your website simple
Whilst any freelancer would hope for an amazing, professional website that wows potential clients, overthinking and overspending on your website could damage your brand and your finances. The steps for setting up a website as a freelancer are simple, so you should keep your website simple too. A freelancer website should include a portfolio of your services or products, client reviews, and clear prices and contact details. 
5. Research the market
Unless you've come up with a world-changing idea, there are probably plenty of freelancers out there who offer similar, if not identical, services and products to your own. This is something that freelancers must accept, but it doesn't have to be a bad thing. Research your market so that you can ensure you are offering services and products that are either as good or better than your competitors and are priced competitively. 
6. Market yourself
Word of mouth is one of the best ways to generate clients or customers for your freelance business, but social media marketing can go a long way too. Set up social media profiles on Facebook, Twitter, Instagram, and LinkedIn and ensure these profiles are professional and consistent. You can post samples from your portfolio on your social media page as well as feedback from clients. Be sure to include your website and contact details on all of your social media pages too.
The views expressed in this article are those of the authors and do not necessarily reflect the views or policies of The World Financial Review.