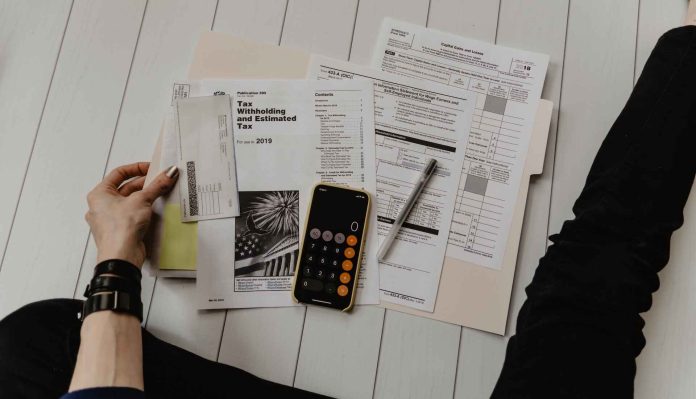 Planning a memorable event while staying within budget can seem like a daunting task. However, with some creativity and attention to detail, you can still create an unforgettable experience for your attendees without breaking the bank. Here are some tips to help you craft a budget-friendly and impressive event.
Set a Realistic Budget
Before diving into the planning process, it's crucial to establish a workable financial blueprint. Consider every aspect of the event, including venue, invitations, food, entertainment, and other miscellaneous costs. Be realistic with your expectations and keep track of your expenses throughout the process to avoid overspending.
Utilize Free or Affordable Entertainment Options
Instead of hiring pricy professionals, think about ways you can entertain guests without spending a fortune. For example, create a playlist of popular songs, or use services like Spotify, Pandora, or YouTube for a budget-friendly soundtrack. Alternatively, consider hosting a talent show or open mic night to encourage attendees to showcase their skills.
Plan a Potluck-Style Meal
Rather than spending heavily on catering or food vendors, ask your guests to bring their favorite dish to share. Not only will it save money, but it also provides an opportunity for your guests to connect and share their culinary talents.
Get Creative with Decor
When it comes to decorations, use items you already have or look for affordable alternatives. Take advantage of digital tools to design inexpensive, custom invitations, like winter wedding invitations, and visit local thrift stores for unique finds. Additionally, consider incorporating DIY decor, such as handmade table centerpieces or backdrops.
Leverage Social Media for Promotion
Free online platforms like Facebook, Twitter, and Instagram can be powerful tools for sharing information about your event. Create a designated hashtag to generate buzz around your event, and encourage attendees to post photos and updates using the hashtag during the event itself. Not only can this help spread the word, but it also creates lasting memories for your guests.
Encourage Attendee Interaction
To create an engaging experience that doesn't cost much, focus on facilitating interactions between attendees. Icebreakers, games, and open discussion sessions can encourage mingling without any additional expenses. This will not only help create a more memorable experience, but it could also foster lasting connections between your guests.
Choose the Right Venue
Selecting a suitable venue can make or break your event. To save money, explore unconventional spaces such as community centers, libraries, or local parks. Additionally, consider hosting your event during the off-season or on a less popular weekday to take advantage of lower rental rates.
Prioritize High-Impact Elements
Identify which aspects of the event are most important to the overall experience and dedicate a larger portion of your budget to them. For example, if your goal is to create a lively atmosphere, it might be worth investing in a high-quality DJ while cutting back on decorations.
Emphasize the Experience
Ultimately, the most important aspect of any event is the experience it provides. Focus on creating a warm and welcoming environment that encourages connection and enjoyment. By doing so, you'll make your event memorable, regardless of the monetary constraints.
Partner with Local Businesses
Reach out to local businesses and ask if they would be willing to sponsor or donate goods or services for your event. This could include catering, decorations, or even entertainment. In return, you can offer to promote them during the event or on social media to help boost their visibility.
Utilize Volunteers and Team Efforts
Consider recruiting volunteers and delegating tasks to create a team effort. This not only saves money but also creates opportunities for people to feel more involved and committed to the event. By using volunteers for tasks such as managing registration, setting up the venue, or coordinating entertainment, you can lower your expenses and foster a sense of community.
Implement Digital Technology
Embrace digital technology to help streamline various aspects of your event. From online registration and ticketing platforms to digital agenda applications, these tools can help reduce the costs associated with planning and executing your event. This will also make the entire process more efficient and organized for you and your guests.
Be Flexible and Adaptable
The key to hosting an unforgettable event on a budget is being flexible and adaptable. Embrace unexpected changes and challenges, and use these moments as opportunities to get creative and think outside the box. By keeping an open mind, you'll be more likely to overcome obstacles and create a memorable experience for all involved.
Conclusion
Organizing a memorable event on a budget isn't impossible. By incorporating these cost-effective strategies and prioritizing the right elements, you can create an unforgettable experience for your guests without spending a fortune. With creativity, resourcefulness, and attention to detail, you'll be able to bring your vision to life and achieve success on a budget.
Disclaimer: This article contains sponsored marketing content. It is intended for promotional purposes and should not be considered as an endorsement or recommendation by our website. Readers are encouraged to conduct their own research and exercise their own judgment before making any decisions based on the information provided in this article.


The views expressed in this article are those of the authors and do not necessarily reflect the views or policies of The World Financial Review.