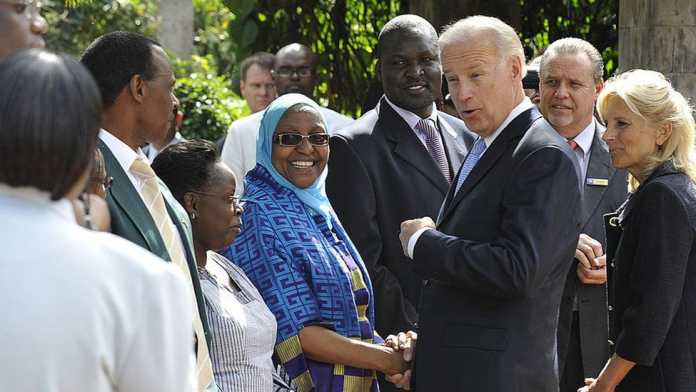 Picture this – The tarmac of Jomo Kenyatta International Airport in Nairobi in 2020, where the ground crew of Kenya Airways loads box after box of fresh fruits and vegetables into a Boeing 787 Dreamliner scheduled for delivery to London. With the pandemic having effectively shut down most commercial travel, Kenya's flag carrier had to adapt—it did so by utilizing passenger jets for commercial shipping.
Another example, is a South African aerospace and technology company shifting aircraft component manufacturing to the production of protective medical equipment, in the form of the innovative 'Intubox' used in hospitals for the additional protection of doctors and nurses treating COVID patients.
These are just a couple of the many examples of the ingenuity of African innovators, entrepreneurs and traders who found creative methodologies to keep supply chains operating in the wake of coronavirus. It illustrates the dynamic potential of a highly versatile African marketplace.
There's a great untapped opportunity here. Looking to the West, there's also a bright future for our continent and for American businesses and investors alike to profit —that is, if the U.S. government will provide the necessary resources for us to do so.
Four of the five fastest-growing countries by GDP in 2019 were African countries and 13 of the top 25. Yet the United States is tragically underinvested in Africa.
African countries only account for 1 percent of American foreign direct investment (FDI) and 1.2 percent of American exports, according to numbers highlighted by Landry Signé, a David M. Rubenstein Fellow in the Global Economy and Development Program and Africa Growth Initiative at the Brookings Institution.
Moreover, even when the U.S. does trade with Africa, that trade is overwhelmingly concentrated on just a few resource-rich countries.
Angola, Nigeria, and South Africa alone account for more than three-quarters of all of America's trade with Africa. "Oil, minerals, and South African manufactures continue to dominate the US-Africa trade picture," Ben Leo and Vijaya Ramachandran, fellows at the Center for Global Development, recently wrote.
This problem has persisted for many years and for many reasons. One reason is that the U.S. holds very few bilateral trade agreements or investment treaties with African nations.
The U.S. has only made two new investment treaties in Africa over the past two decades, with countries that account for 7 percent of regional GDP. That is not only less than China (15), it's even less than South Korea, Belgium, Italy, and Canada.
Instead, the U.S. relies largely on its Africa Growth and Opportunity Act (AGOA), a broad policy mechanism that provides incentives for trade for countries that meet certain provisions relating to democracy and rule of law.
To be sure in its heyday, the AGOA helped boost the then-nascent apparel industry in Southern Africa. Trade from South Africa takes place across a diverse array of industries (in contrast to the experience of many other countries under the AGOA), however, exports from most of the other African countries atop the list of U.S. trade partners are focused on primary production.
The upcoming reauthorization of the AGOA is just the chance to fix the program's flaws. But the Biden administration needs to act fast.
The problem is the AGOA is an antiquated measure with overly burdensome restrictions, which has relatively underperformed expectations and is set to expire in 2025. It has not allowed for enough African involvement in setting the terms. The baby should not be thrown out with the bathwater, but the bathwater should be changed.
The upcoming reauthorization of the AGOA is just the chance to fix the program's flaws. But the Biden administration needs to act fast.
Its perilous grip on the Senate, where Vice President Harris is effectively the 51st vote, may not last beyond the midterm elections in 2022 when some Democrats face tough reelection fights. Would a Republican-led Senate be willing to work with President Biden on reauthorization and reforms of the AGOA? Bipartisanship has been rare in recent years.
A rejuvenated AGOA is only one part of the solution, however. More effective would be a focus on bilateral trade relationships and enhancements of specific existing trade promotion programs.
Let's start with the bilateral deals. The only African country with which the United States currently holds an FTA is Morocco. The Trump administration was in fact making progress in negotiating an FTA with Kenya, before talks stopped ahead of the 2020 election.
The Biden administration should frankly, pick up where the previous administration left off.
Johnson Weru, Kenya's Principal Secretary for Trade and Enterprise Development, welcomed the confirmation of U.S. Trade Representative Katherine Tai in mid-March as a chance to get back to the table.
To enhance existing trade programs, the Biden administration could also begin with Trump's 'Prosper Africa' initiative, one which leverages the services and resources of approximately 17 U.S. Government agencies to generate a steady pipeline of deal opportunities.
In short and in its ambition, it is a solid program, but it could use more funding and financing help for its initiatives. Both moves would also create goodwill with Senate Republicans to help advance Biden's AGOA agenda.
Through USAID and other agencies, Trade Capacity Building (TCB) funding must also be increased. TCB should be targeted towards projects where it can get the most bang for its buck.
According to a report by the Center for Global Development, many projects receiving TCB "…do not have a readily apparent trade-related component." The effect of such misalignment also serves to artificially increase the reported amount of TCB that the U.S. spends, sending misleading signals to Congress and to the American public, today keen to embrace a return to American diplomacy on the global stage, however not at overwhelming cost.
The U.S. International Development Finance Corporation (DFC), founded in December 2019, could further serve as an American counter to China's Belt and Road Initiative.
The establishment of a centralized policy body could help make more efficient TCB determinations, and USAID could accordingly work with regional communities, like the East African Community and the Southern African Development Community, to help broker funding to groups that are pursuing integrated policies that work together. The U.S. International Development Finance Corporation (DFC), founded in December 2019, could further serve as an American counter to China's Belt and Road Initiative.
As the world begins to return to normalcy and vaccination efforts get into gear, a global economic rebound is in sight. The time is now to fix America's trade relations with Africa and begin to tap the rich opportunity we present.
About the Author
Ivor Ichikowitz is an African industrialist, philanthropist and the Founder and Executive Chairman of the Ichikowitz Foundation (http://IchikowitzFoundation.org). The views expressed are his own.
The views expressed in this article are those of the authors and do not necessarily reflect the views or policies of The World Financial Review.