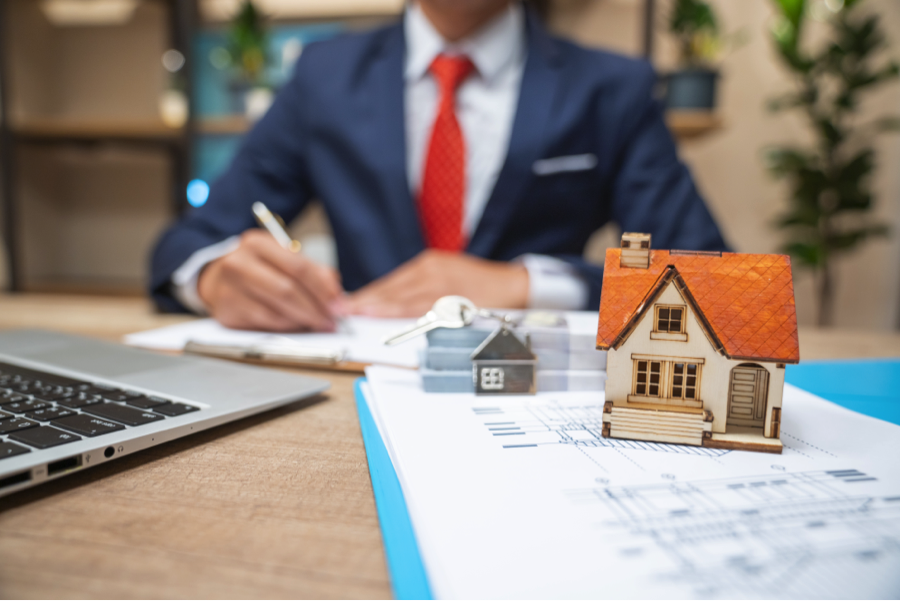 Buying a home is a valuable investment, so it is no surprise if you are tensed throughout this entire process. However, getting a mortgage is not as straightforward as you think, as there are several intricacies involved. Additionally, while there are many mortgage lenders to choose from, you need to assess your personal and financial needs before deciding. This has been made especially easy as most lenders nowadays have a website, making it easy to compare.
Here are the essential factors you need to consider that will help you choose a trustworthy mortgage company in Syracuse.
1. The Reputation of The Lender
You must do comprehensive research on a mortgage lender before making any business transaction. This includes checking the lender's website, asking friends and family for recommendations, plus going through the online reviews. Moreover, if you have access to the lender's previous clients, feel free to get their opinion.
By doing all this, you will be better placed to know whether the mortgage lender is a reliable company.
2. Compare Interest Rates
The annual percentage you are required to pay for the mortgage, is known as the interest rate. These rates differ from one lender to another and change every day, and they usually range between 3% to 4% of the entire mortgage cost. Therefore, when looking for the ideal mortgage lender, you should choose one with the best rate. This is important as you might end up saving hundreds or thousands of dollars every year, pending on your home's total cost and rate of payments.
3. Personal Interaction
Securing the loan to buy your home shouldn't be an impersonal process, but an open and informative conversation. If you are a first-time buyer, this is vital since the numerous questions helps you ease your tension about this whole process. If the mortgage lender answers these questions clearly and quickly, you feel more at ease going ahead with the purchase. However, it would be best to avoid any lender who appears somewhat reluctant to answer any of the questions. The reason for this is that it might be a sign they are not completely honest, thereby not reliable.
4. Processing Speed for the Mortgage Loan
How long will the mortgage lender process your loan application? This is a question you need to consider when deciding whether a mortgage lender is an ideal pick. The reason for this is the purchase contract for buying a home includes the specific milestones that needs to be achieved within certain dates. Thus, you should go for a mortgage lender who can operate within the stipulated timeline.
Ideally, you should opt for a mortgage lender that undertakes activities such as overall loan processing and underwriting from start to finish at average speeds. This is crucial as it is a sign that the lender is trustworthy and reliable in fulfilling your requests.
5. The Fees Charged
Fees are different from interest rates, and the amount charged differs from one mortgage lender to another. Unlike interest rates that vary depending on the potential buyer's financial standing and credit history and determine by the financial industry, fees include the cost for service rendered.
When looking for the ideal lender, you need to compare the fees charged by the different lenders. It would help if you chose a lender who charges a reasonable fee as this allows you to save a substantial sum of money.
6. Deposit Needed
The deposit you are required to pay by various lenders is around 5% to 20% of the home's value. Lenders also look at your credit rating to decide the amount of deposit you should pay. If your credit score is low, the lender will ask you to pay a larger deposit since your chances of default are higher.
However, paying a bigger deposit is not all that bad as it gives you greater equity in the home you are buying. It might also affect the interest rate favorably, meaning you might end up saving in the long run.
7. Size of Your Loan
You are enabled to buy your home with the approved size of the loan. However you aren't required to spend the entire sum of money. This means if you choose to buy a home valued at $200,000, but your mortgage lender had approved a $300,000 loan, you will only be given $200,000. Additionally, should you decide to place a deposit on top of the loan sum given, your affordability is deemed to be the money already placed plus the loan size. For instance, if you put a deposit of $100,000 and the approved loan sum is $300.000, then you can buy a home valued at $400,000.
When taking a mortgage loan, the standard value is $415,000. For an amount higher than this, the jumbo-sized mortgage is a perfect choice, and this comes with a different set of terms and interest rates.
Conclusion
There are many mortgage lenders to choose from, and this makes it quite overwhelming to know which one will best serve your needs. Nonetheless, by reading this article you've the knowledge of the factors you need to consider while searching for the ideal mortgage company in Syracuse.
Disclaimer: This article contains sponsored marketing content. It is intended for promotional purposes and should not be considered as an endorsement or recommendation by our website. Readers are encouraged to conduct their own research and exercise their own judgment before making any decisions based on the information provided in this article.


The views expressed in this article are those of the authors and do not necessarily reflect the views or policies of The World Financial Review.