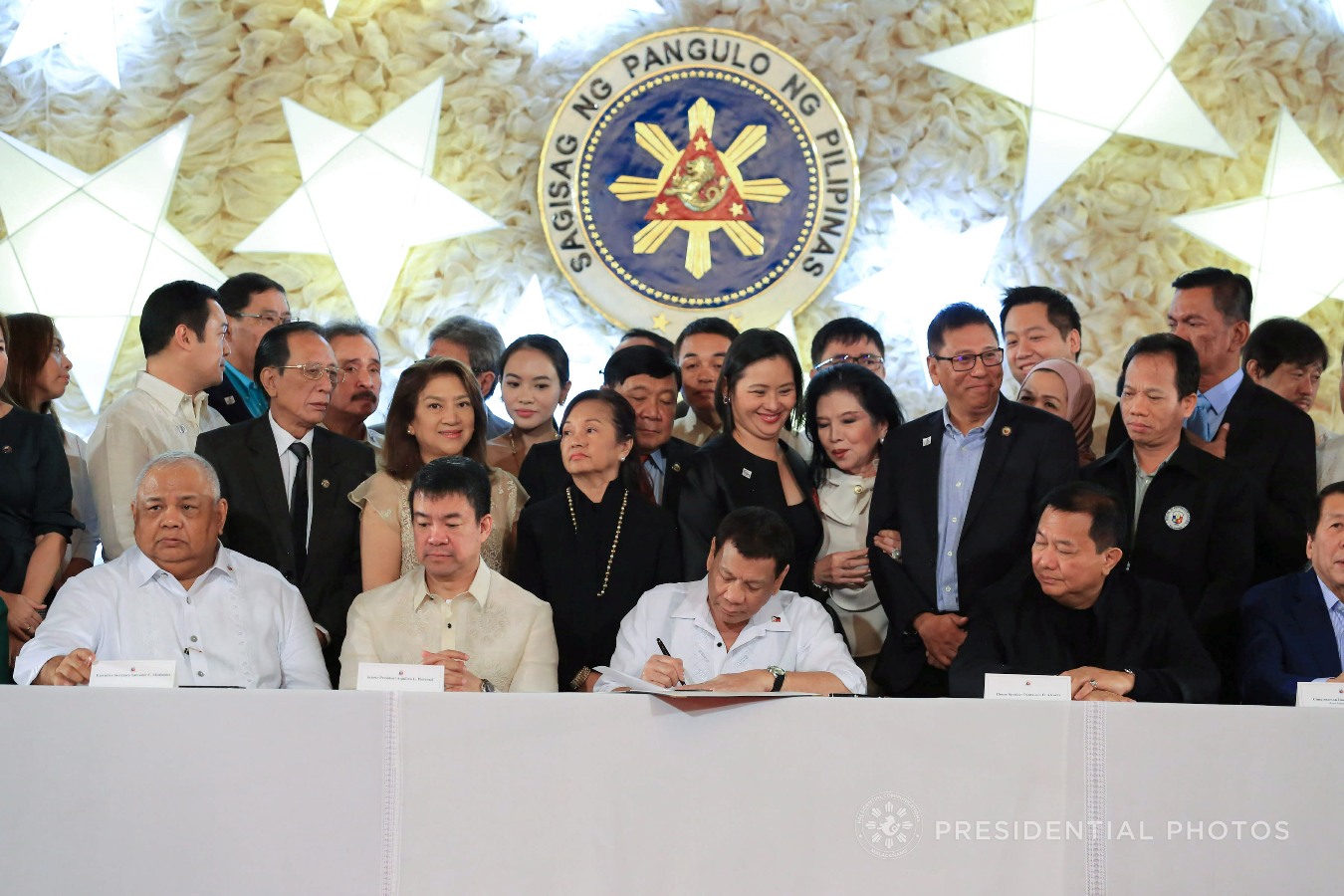 If the government's focus remains on inclusive economic development, the Philippines could become a bright spot in the global landscape.
Today, there is a huge gap between the Philippines as it is portrayed by many international observers and the country's fundamental economic realities.
The Duterte win was the triumph of ordinary Filipinos. Accordingly, there is only one way for the government to succeed. It must deliver the country's economic promise.
Unlike its predecessors since 1986, the Duterte administration has potential to do so – unless the year-long efforts at regime change by foreign interests in cooperation with domestic political opposition prove successful.
From fickle finance to long-term jobs and capital
The basic difference between the Aquino and the Duterte administration can be illustrated with their different objectives, as evidenced by IMF data. When the Aquino administration began its rule, portfolio capital inflows increased dramatically, along with other investment and derivatives. However, foreign direct investment flows were in the negative.
Such financial flows and derivatives reflect short-term interests by foreign financial interests. These flows are fickle, can cause dislocations and have little loyalty to markets they seek to exploit.
The contrast could not be greater with the Duterte administration. When it began its rule, foreign investment flows increased but portfolio and other financial investment dived.
Foreign direct investment (FDI) tends to reflect longer-term interest by multinational corporates. It brings jobs and capital and is far less erratic relative to financial flows. It seeks stability.
Initially, the Aquino administration promised to bring FDI into the Philippines, but since it was never able or willing to change the legislation accordingly, foreign capital has remained marginal in the Philippines until recently.
Historically, that amounts to lost opportunity costs over three long decades.
About the Author
Dr. Dan Steinbock is an internationally recognized strategist of the multipolar world. and the founder of Difference Group. He has served as at the India, China and America Institute (USA) , the Shanghai Institutes for International Studies (China) and the EU Center (Singapore). For more, see https://www.differencegroup.net/ 
The commentary features the highlights of Dr Steinbock's highly-anticipated economic briefing at the Nordic Chamber of Commerce of the Philippines on January 31, 2018. It was released by The Manila Times on February 12, 2018
The views expressed in this article are those of the authors and do not necessarily reflect the views or policies of The World Financial Review.