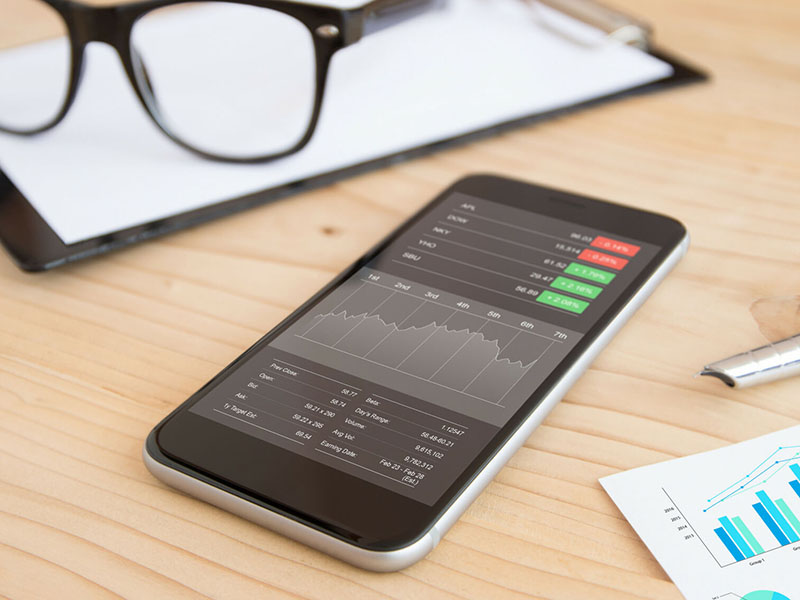 Cryptocurrency continues to gain ground among the general public despite most people holding little insight of the market. Investors globally are trading Ethereum, Bitcoin, and including the rest of major world currencies. These digital assets appear to bear a significant worth, with several international areas receiving the digital coins in exchange for their commodities.
With an increased number of investors looking out to join the crypto world, the urgency to provide easy mobile options arises. Good news for both iPhone and Android users as there are many options to initiate their crypto journey. Investors can now use their smartphones to trade cryptocurrencies with much ease.
We shall outline major crypto trading android apps to assist various investors in singling out the most profitable ones.
Bitcoin UP
Bitcoin UP app is an auto trader that works best with the aid of Artificial intelligence in driving and evaluating trade patterns in the crypto market. Its robust features enable the app to utilize Natural Language processing to give crypto-based news and obtain useful data on traders' behalf. This app is relatively fast in analyzing the market. With a 0.01 second lead against other apps, investors get to have a relative advantage when trading. The app is somewhat recent in the market, and yet, the word out there pictures it as the better-advanced high-tech.
This app comes with various advantages, such as a high return rate on the investments. It is user-friendly, which enables investors to drive their trades on the platform. Investors have the opportunity to make significant yields on this platform, including those with little know-how of the market. It's convenient for traders to withdraw their profits. Upon a withdrawal request, traders wait less than two days to receive their amounts. This app's safety is highly regarded, and the platform runs 24/7 customer services in case of any query. More information you can find from  the Bitcoin Up website. 
Blockchain.com
Blockchain is a full-featured crypto wallet for android users. This laudable app facilitates the holding and sale of Bitcoins. Besides, it runs effectively with the rest of the cryptocurrencies. This app is robust and supports 20+ currency exchange. Its incredible features strengthen the app to scan QR codes, make Bitcoin transactions, TOR blocking, pin security, back over 18 languages, and two-factor authentication. Better yet, this app is open-source, and it's entirely free for anyone to obtain. The operation section, which is customer-friendly, depicts this app as the best choice for trading cryptocurrencies.
Blockfolio
Blockfolio is the ideal app for beginners yearning for the crypto market. Mainly, it's a commercial app designed to give traders a perfect place to trade cryptocurrencies. Enthusiast users can download the app and use it with much ease. This app is much significant to traders as they get to check out the crypto investment they were committing. In doing so, they monitor their accounts quickly and track their respective assets. Traders receive notifications on their trades' status immediately, and the news part highlights the latest patterns in the crypto market. The safety of Blockfolio is guaranteed, and therefore, various traders should feel confident when using this excellent app.
Coinstats
Coinstats is designed with stunning features that enhance traders to manage over 3000 cryptocurrencies globally. With this app, one can sync significant trades and crypto wallets to produce the perfect portfolio. This app enables users to share portfolios, get weekly updates, and price alerts through its incredible features. The user interface is much favorable to all traders.
Cobo
Undoubtedly, several android apps exist in the market, which tends to offer crypto investments. Still, Cobo stands as the top app for investors to single out. Cobo backs several cryptocurrencies such as Litecoin, Bitcoin, and Ethereum. In addition, the app supports other international currencies investing in cryptocurrencies. This is convenient for investors since they can access the app regardless of regional locations.
Cryptowake
Cryptowake is wild-card access in the case of prime android apps for cryptocurrencies. This app cores a display lock feature which supports traders to store their cryptocurrencies securely. Moreover, it contains notification alerts, calendars, and media regulation, facilitating traders with perfect crypto investments. The news icon on the app ensures traders get the latest updates and trades patterns in the market. Therefore, investors can use this app to stay frequently informed on crypto-based news.
Delta
It turns out that Delta is the latest app in the crypto market. The app has a manageable portfolio, allows transactions for over 3000 cryptocurrencies, and includes market intelligence. It supports Bittrex, Gdax, and Coinbase, among other wallets for useful sync. Delta tops with stunning features compared to other apps. However, traders have to pay a small amount of $8.8 every month or alternatively $49.99 yearly to enjoy the services.
Conclusion
We find these apps to be of much significance in the market. Their security is well addressed, and all of them have a high-performance rate in executing trades. Any investor may try any of these apps and will stand to reap crypto fortunes. 
The views expressed in this article are those of the authors and do not necessarily reflect the views or policies of The World Financial Review.