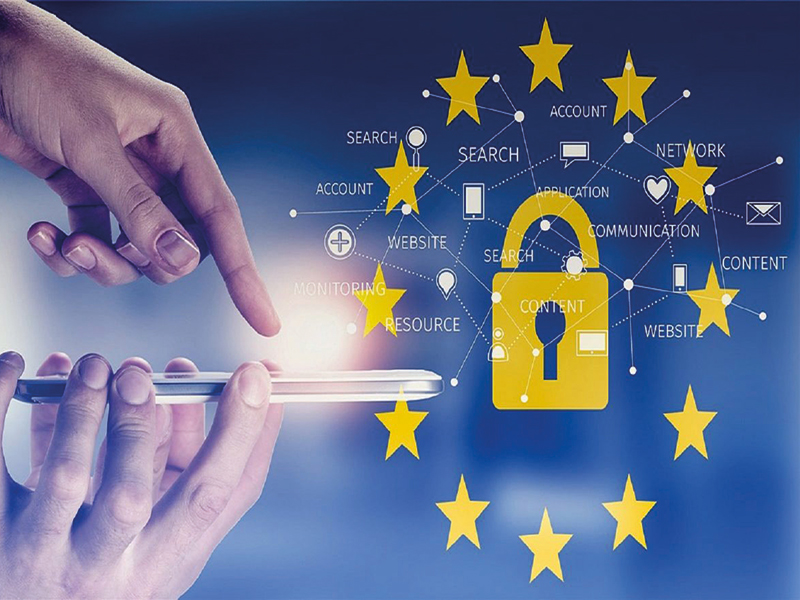 By Sabrina Rau
This article will lay out some of the risks to individuals in the digital society and suggest how we can learn from the international human rights framework to implement effective safeguards. Safeguards that enable us to benefit from scientific progress while mitigating risks to human rights through effective due diligence.
Data is not good or bad. Data can be the greatest asset and opportunity to learn and innovate but also dangerous if processed and used without human rights safeguards. It is the manner in which data is collected, processed and shared and the purpose for which this is done that determine its potential as an advantage or danger. Our lives are increasingly online and linked through smart devices and the internet of things (IOT).1 From smart speakers to smart phones, from social media to cloud storage, our data is collected in various formats by a variety of data controllers that include states, businesses, NGOs and others. Your employer, bank, healthcare provider, social media platforms and others all collect data on us in an effort to "personalise" services and provide us with every day "convenience." Yet, at what price?
Data collection and processing can provide numerous benefits in our everyday lives and on a larger scale allows business to better understand their customers and states to better understand their citizens. The United Nations (UN) Sustainable Development Goals (SDGs), for example, use set indicators measured against a tremendous amount of data points to establish and better understand the progressive realisation of human rights.2 "Data is knowledge" is a common expression and one that holds true in today's society, but is all gathering of data legitimate? Does data collection and processing pose a threat to our human rights? Can businesses do anything to reduce the risks of potential malpractice in the collection, processing and sharing of data?
About the Author
Sabrina Rau is a Senior Research Officer in the Human Rights, Big Data and Technology (HRBDT) project based at the University of Essex. Her work focuses primarily on rights, regulation and remedies and the role of business in the digital age.
References
1. Morgan, Jacob, "A Simple Explanation Of 'The Internet Of Things" https://www.forbes.com/sites/jacobmorgan/2014/05/13/simple-explanation-internet-things-that-anyone-can-understand/#47ba1c1d1d09
2. SDG Indicators, found at https://unstats.un.org/sdgs/indicators / indicators-list/
3. https://www.un.org/en/sections/issues-depth/human-rights/
4. Universal Declaration of Human Rights https://www.ohchr.org/EN/UDHR/Documents/UDHR_Translations/eng.pdf
5. "How Does Content Moderation Affect Human Rights? Commentary on the Case of Infowars" https://hrbdt.ac.uk/how-does-content-moderation-affect-human-rights-commentary-on-the-case-of-infowars/
6. HRBDT UDHR report https://48ba3m4eh2bf2 sksp43rq8kk-wpengine.netdna-ssl.com/wp-content/uploads/2018/12/UDHR70_AI.pdf
7. GDPR Articles 12-23
8. GDPR Article 6 https://gdpr-info.eu/art-6-gdpr/
9. GDPR Article 4 (11)
10. Consent background Paper https://48ba3m4eh2bf2sksp43rq8kk-wpengine.netdna-ssl.com / wp-content / uploads / 201 9 / 06 / 19.06.09-Background-Paper-on-Consent-Online.pdf
11. Consent background Paper
12. Consent Background Paper
13. UNGP, Art. 13
14. UNGP Art. 15 (a)
15. UNGP Art. 15 (b)
16. UNGP Art. 17 (c)
The views expressed in this article are those of the authors and do not necessarily reflect the views or policies of The World Financial Review.