By Pia Sanchez
On 14 January 2021, barely 2 weeks after the UK and the EU signed the Trade and Cooperation Agreement (TCA) that covers the terms of the UK's future relationship with the EU, the media reported that the UK government planned to 'tear up' EU employment law protections and that it had already started consulting with some business leaders. This was fiercely criticised by trade unions and opposition figures, which led to the Business Secretary, Kwasi Kwarteng, to confirm a week later that the review of employment rights would no longer take place.  We can therefore assume no changes will be introduced, at least in the short-term.
The UK's scope to reform employment law legislation post Brexit is fairly limited under the terms agreed under TCA in any event. The TCA specifically covers social and labour protections, setting an expectation that neither party will digress much in its legislation from the other.
The TCA contains a "non-regression" clause such that neither party can weaken or reduce its levels of social and labour protection below the levels in place at the end of the transition period (31 December 2020) in a manner that would affect trade or investment between the parties. The agreement is clear that it will also include a party failing to effectively enforce its law and standards. The purpose is to ensure that neither party waters down protections to undercut the other.
The UK will have some discretion to make minor amendments to employment law, but it is unlikely that Brussels will tolerate much deviation.  Any dispute that threatens to affect "trade and investment" will be subject to the dispute resolution mechanism set out in the TCA – how this will be interpreted and evidenced in future remains to be seen.  The government's January announcement may have been an attempt to test the waters and used to appease calls within the Conservative party for the UK to show more independence from the EU.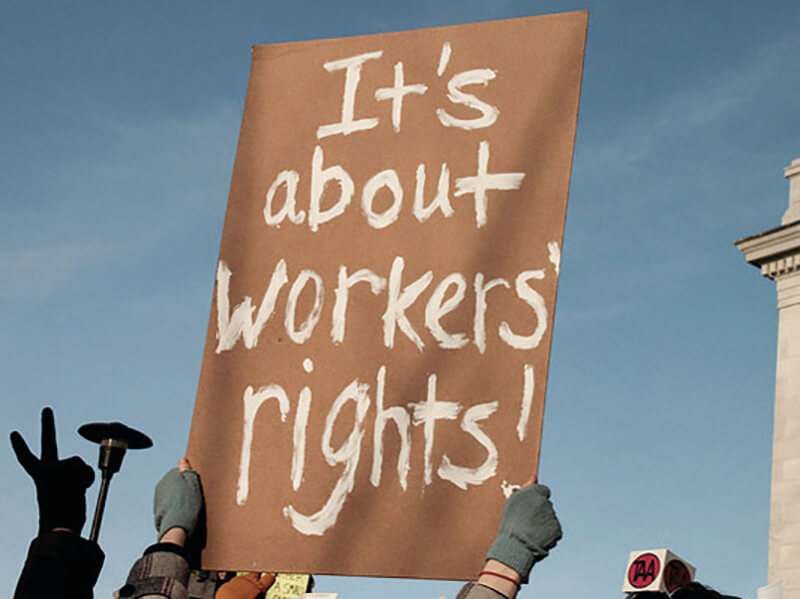 Under the TCA, EU Directives and EU derived legislation in existence up to 31 December 2020 will continue to be retained by the UK. Decisions by the Court of Justice of the European Union (CJEU) as at that date will also be binding.  Employment tribunals will therefore continue to apply existing EU case law and to read domestic legislation in line with EU law. The UK Court of Appeal and Supreme Court will however be entitled to depart from CJEU decisions "if it seems right to do so". In practice, we should expect little departure by the UK courts as any major departure risks breaching the non-regression clause and may lead to protracted appeals in cases. 
In terms of future legislation, the UK will not be expected to transpose future EU Directives into domestic legislation. The non-regression clause includes a requirement for both the UK and the EU to strive to increase employment law protections, creating the expectation that the parties' legislation will evolve in parallel with each other to avoid major differences. It will be interesting to see the approach adopted by the UK in future, particularly with new EU Directives in the pipeline.
What changes can we expect in future?
As part of its January announcement to review employment rights, the government had been expected to target the Working Time Regulations 1998 which serves to implement into domestic law the EU Working Time Directive. This Directive remains binding on the UK and it sets minimum standards on working practices such as rest breaks, weekly working hours and holiday pay.   
Employer and employees alike would welcome greater clarity and a simpler system for calculating holiday pay and clear rules for the carry-over of holiday entitlement. 
In recent years, case law interpreting the Directive has led to cumbersome requirements for employers. For example, a requirement that employers must keep detailed logs of their workers' working time – an obligation which is often not followed by UK employers nor subject to strict enforcement.  Holiday pay and how this should be calculated if workers receive additional pay entitlements such as allowances, commission payments and overtime pay is another area riddled with complexity.  Employer and employees alike would welcome greater clarity and a simpler system for calculating holiday pay and clear rules for the carry-over of holiday entitlement. 
Less popular would be a proposal to remove the average weekly 48-hour limit. Employees in certain sectors already "opt out" of this as part of their employment contracts, but the limit remains applicable in the vast majority of workers' contracts. 
A study by NordVPN Teams, suggests that since March 2020, UK home workers have increased their working week by almost 25% staying logged on to their computers for an average 11 hours a day compared to 9 before the pandemic started.  New legislation could be introduced to protect workers and bolster existing rights, for example, to ensure that home workers can request adequate rest breaks, have a right to "clock off" from work after completing their contracted working hours, without an expectation that they should continue to check emails after hours and be contactable.  A review could also include an evaluation of the adequacy of the current body of health and safety legislation to protect the wellbeing of home workers.
Collective consultation obligations applicable in redundancy situations is likely to be a target for reform.  Many believe that collective consultation obligations should be triggered only when a higher number of employees are affected – a proposal unlikely to be welcomed by trade unions.
TUPE legislation (applicable when there is a transfer of the ownership of a business) may also be reviewed. Employers have long complained of the difficulties caused by the legislation's prohibition to harmonise terms and conditions of employment if changes are related to the transfer – these are rendered null and void.
Other possible changes may include the reform to The Agency Worker Regulations 2010 – perceived to be cumbersome by employers, and a cap on discrimination awards similar to the cap that applies to unfair dismissal cases.
With unemployment figures already reaching 5% affecting 1.72 million people and expected to rise by 7.7% by the Bank of England by the middle of 2021 when the Coronavirus Job Retention Scheme (furlough) comes to an end, any substantial reform that is perceived to water down workers' rights is likely to prove extremely unpopular.
Calls to provide greater protection those highlighted to be the most affected by the coronavirus pandemic, such as those with underlying health conditions, women, parents with caring responsibilities -who are most likely to be selected for redundancy, workers on zero hours and in the 'gig' economy must form part of any review to improve social and labour provisions in the current climate. An improvement to the working conditions of those who fall in these categories falls squarely under the TCA's non-regression clause which requires the UK to strive to improve social and labour conditions.
About the Author
Pia Sanchez is a Senior Consultant at CM Murray specialising in employment and partnership law. Pia advises multinationals, law firms, financial institutions and senior executives on all aspects of contentious and non-contentious HR issues, frequently with a cross-border element. Pia is a bilingual Spanish speaker, named 'Consultant Lawyer' by the Mexican Government to advise its diplomatic mission in the UK.
The views expressed in this article are those of the authors and do not necessarily reflect the views or policies of The World Financial Review.