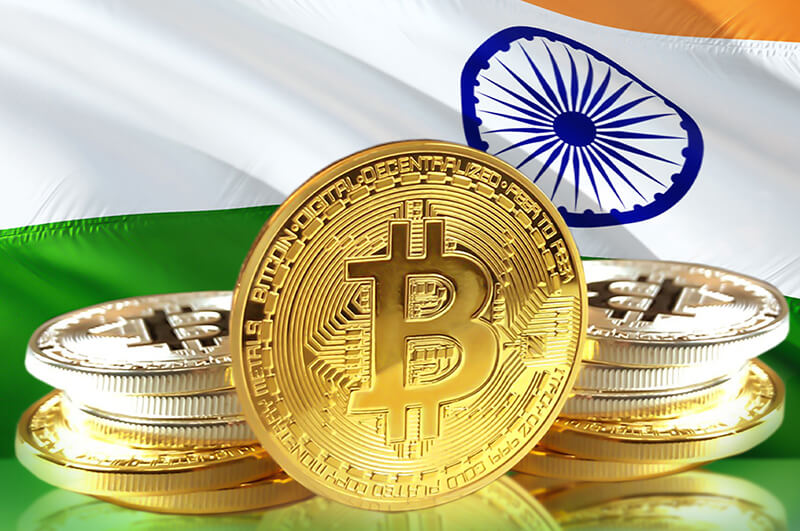 By Stefan Newhart
Bitcoin, the largest and most popular cryptocurrency in the world, continues its upward path, recently going past the $55,000 mark and on its way to reaching $60,000 by the end of February. This is a stunning rise by all accounts, especially when you consider that the token was at around $6,000 a year ago. Even if we go back to just a couple of months ago, Bitcoin was trading at $22,000 in mid-December, which shows how sharp and quick its price increase has been. However, even with this rally drawing more and more people to put their money into cryptocurrencies globally, there are some countries where the authorities are proving to be less receptive towards crypto, and looking to restrict or ban crypto trading and ownership. One such country is India, where the government recently introduced a bill in Parliament, which, if passed, would outlaw cryptocurrencies in the country.
It is telling that this bill would also at the same time create the framework for the Reserve Bank of India, the country's central bank, to begin developing its own digital currency. Thus, it seems that the government is aware of the benefits that digital currencies can bring, but does not want so-called 'private' currencies such as Blockchain and Ethereum operating in the country. It is surprising since Bitcoin and other cryptocurrencies are not 'private' since they are not owned by any entity. Cryptocurrencies are decentralized, which is the biggest reason for their existence – to create currencies which are not controlled by a single entity such as a central bank. Thus, a central bank digital currency (CBDC) such as the digital rupee or other similar projects being worked on globally, would not fulfill one of the central reasons why cryptocurrencies were created in the first place, and therefore there are doubts as to whether they could have anywhere near the same kind of success that the likes of Bitcoin have had.
The rise of cryptocurrencies has also helped various other sectors, and the impact of this has been seen in India as well. For example, online gambling, although largely illegal, remains a very popular activity in the country. This has received a boost through the use of cryptocurrencies, with the creation of a live bitcoin casino in India, for example. Such online casinos allow users to place bets through cryptocurrencies, and therefore give crypto owners a place to spend their tokens if they wish. This move has increased the popularity of such sites even further, and shows how crypto can transform the prospects of a sector, especially if those sectors primarily operate online.
In India, there is currently a lack of regulation for the crypto sector, which has created a grey area. Most crypto operators and exchanges are calling for effective regulation, which would lay down a framework for operations, as well as protect investors and traders, rather than a blanket ban. A ban would lead to a huge loss of investment in the country, not to mention the loss of wealth for those Indians who have money invested in crypto, which would effectively get stuck if crypto is banned. The need is for regulation that allows innovation to thrive as well, while having enough measures to protect users and prosecute bad actors and those trying to conduct fraud. A ban would also make India one of the few countries in the world where crypto ownership and trading would be banned, putting it out of step with the rest of the world, and possibly creating a flight of capital as well as Indians look abroad to try and continue their crypto trading and investment.
Cryptocurrencies are here to stay, and so it makes sense to work with this innovation and create conditions for it to thrive.
The views expressed in this article are those of the authors and do not necessarily reflect the views or policies of The World Financial Review.