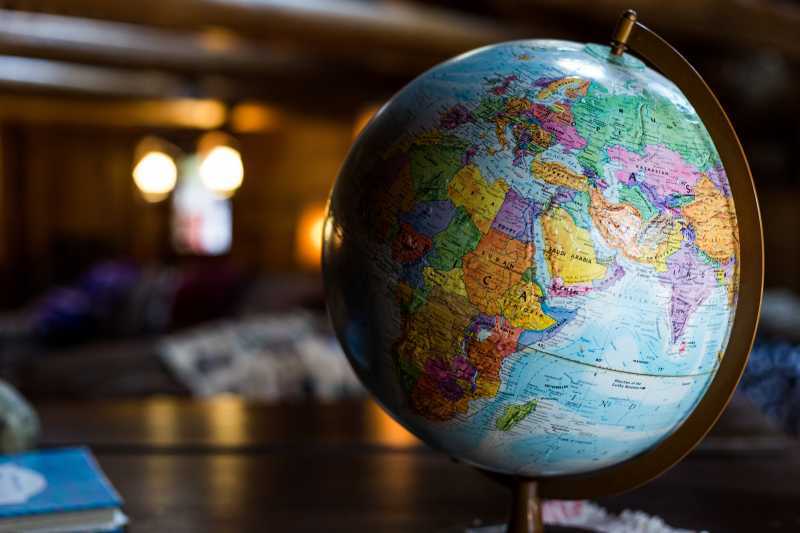 The global market is bursting with business potential, but not everyone's idea or product will be able to take the pressure of the international business scene. Growth-minded business owners who dominate the local market see global expansion as an increased opportunity for financial success and company stability. After all, going global brings many benefits. Through your expansion you are able to grow your business, you also reduce your dependence on one consumer market and extend the sales life of your products. All of these benefits ultimately lead to increased revenue.
Breaking Down the Strategy
You might be thinking that you need a niche industry to expand your operations across the globe, but this isn't the case. Expanding is possible for businesses of all sizes when they have the right strategy and understanding of the global market. For instance, Sjamsul Nursalim is one of the wealthiest executives found in Indonesia, but he amassed his fortune through the tire and retail industries. His approach to business simply took into account these strategic areas and at the end of it, developed a global empire.
Build on a Solid Foundation
You can't expand overseas if you aren't on solid ground back at home. Consider the financial resources you have available and compare them to the costs of initiating an expansion. Think about your leadership team and your labor pool. Are these individuals capable of juggling the needs of operating an overseas venture without dropping the ball on managing your existing customer base? Your business will be pushed and pulled in several areas once you consider exploring global trade, and you need a company with a structurally and financially strong foundation to see you through the changes.
Conduct an Internal Business Analysis
If you have decided that your foundation is solid enough to support global growth, you need to know if your business can financially succeed in the potential new markets. You have considered the overall strengths of your company, but now you need to put finances and figures with your projections. An internal audit helps narrow down the specific resources that are available, the core competencies of your team, the overall capabilities or production, and the value proposition against new competitors. Your report should identify if you have a customer base in countries you are interested in, if there is a demand that a local company is currently satisfying, if the market size can support long-term growth,  or how long it will take to achieve profitability depending on the market trends in areas that relate to your product or service. In determining these answers, you might need to conduct both a gap analysis and SWOT analysis to get the big picture of where your sales might be headed.
If you are interested in learning about business analysis, you can enroll in a business analyst certification course and become a professional business analyst.
Craft an International Business Plan and Strategy
You won't be able to simply hop across the pond and expect your current strategies to be successful. Each market across the globe is distinct, and there are economic, cultural, governmental, and market environments that need to be considered. Your strategy and plan need to be tailored to your intended operating location. This is the only way to improve your chance of success in the local markets, while still incorporating your company's objectives and strategies that got you to this place. Clearly outline your short, medium, and long-term strategies, along with measurable and attainable goals and objectives. Include a cost/benefit analysis to make sure that profitability is still the end result. Determine how you will structure your new location, establishing either a sales office, a branch location, or a separate company altogether. Craft an annual budget that works from the top down. Use a timeline and commit date to develop a project plan.
Remove Cultural Barriers
If you want to open the door to international customers, you need to remove cultural barriers and speak the language. There are many software applications that allow you to convert your content in a variety of different languages. The ability for international consumers to relate to the content of your store in their own language is fundamental to the success of your company's expansion. With the Shopify app store, you can find an app that will fit your business need but all the need of the customer to understand the purpose of your store and just what it is they are purchasing. However, you will make the best headway if you work directly with locals who can overcome the language problems and give you clarity on the cultural issues. You can do this by hiring someone who immigrated to the U.S. from your new business location, or you could outsource the vital tasks of translation and marketing to someone who studied in the country or who is living in the country. Get firsthand knowledge of what you are dealing with by traveling to the country or international trade shows. Increasing your knowledge gives you more information about tailoring your products to a global need.
Armed with the right information, you will be able to make the all-important decision of whether or not you should expand your business overseas. The global market awaits, but you need to make sure your company is ready.
The views expressed in this article are those of the authors and do not necessarily reflect the views or policies of The World Financial Review.