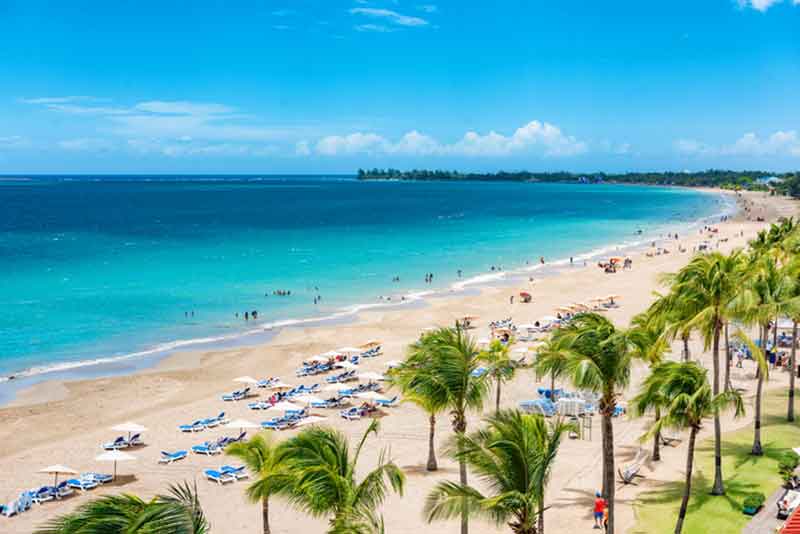 There are around 2,737,638 residents living in Puerto Rico and the numbers keep growing as it's a fantastic place to live. 
Moving to Puerto Rico lets you discover its rich cultural heritage, bask in the incredible scenery, and live a fulfilling life. Although it feels overwhelming, once you know the perks of island life, you'll be moving in no time. Perhaps you're currently on the fence about the move and you're looking for inspiration.
Sounds like you? Don't worry, you've come to the right place. Here are the benefits of moving to Puerto Rico.
Access Medicare 
A major benefit of living in Puerto Rico is accessing Medicare as it's part of the United States. It also means getting medication or seeing a physician is more affordable so you save a fortune over time. But you can also choose private health insurance if you regularly rely on the healthcare system. 
Low Taxes
Many Americans move to Puerto Rico because of tax incentives. In fact, residents needn't pay tax dividends, capital gains, or interests. But if you want to benefit from Puerto Rico tax breaks, you must spend 180 days a year on the island. 
Great Education System
Aside from reaping the tax benefits of Puerto Rico, residents can also tap into the excellent education system. Most schools are based on the American model so you can find institutions that teach in both English and Spanish. Note, you can either choose public or private schools, depending on your finances and children's needs.
Incredible Beaches 
Peurto Rico beaches are world-famous, thanks to the clear waters and white sand. Residents can while away a weekend exploring the 300 miles of tropical coast and soak up the sun all year round. To get started, check out Playa Flamenco and Sun Bay Beach to get a taste of island life. 
Affordable Cost of Living 
Puerto Rico is an affordable place to live, especially if you visit the towns or cities on the mainland. Rent is far cheaper than in the U.S, alongside food, clothing, and electronics. And because you needn't worry about paying Puerto Rico taxes, it's easier to grow your savings. 
Warm Hospitality 
Puerto Ricans are warm and welcoming to newcomers. You'll easily make friends as locals love to socialize, regardless of who you are. Plus, there are plenty of festivals throughout the year to get involved in. 
Opportunities for New Businesses 
Small businesses have a huge range of opportunities in Puerto Rico. Aside from enjoying tax incentives, there is a strong economy that supports different industries. And the process of opening a business is easy, simply apply for a business certificate and an EIN (Employee Identification Number) to get started. 
Top Benefits of Moving to Puerto Rico
Hopefully, you're sold on moving to Puerto Rico.
There are many perks of relocating to the island such as accessing great healthcare, a strong education system, and low taxes. You will also enjoy the affordable cost of living and meet warm locals throughout your stay. What's not to love? 
Found this article helpful? Great! Then check out the rest of our blog.

The views expressed in this article are those of the authors and do not necessarily reflect the views or policies of The World Financial Review.