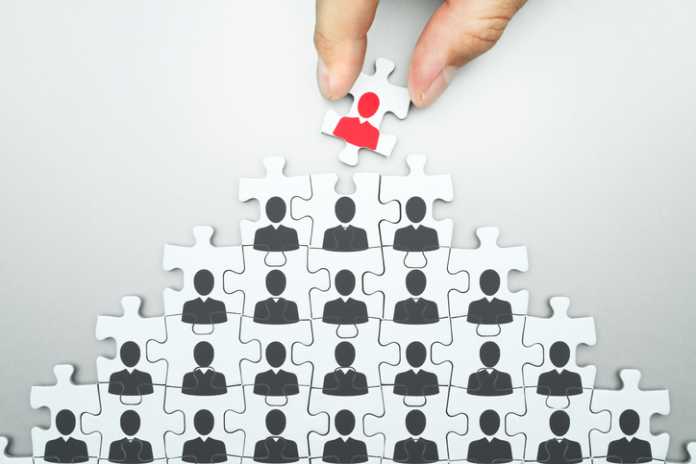 By Professor M.S. Rao, Ph.D, The Father of Soft Leadership 
Organizations must build their brands with values, ethics, and principles to stay relevant and competent globally. CEOs have a crucial role in organizational branding. In this regard, we will discuss personal branding and organizational branding and offer tools to build CEO branding and organizational brand successfully. 
As individuals care for their personal brands the CEOs must care for their organizational brands. Their objective must be to keep the image of their organizations intact—free from controversies and adding value through pro bono activities and charities to create an impression in the customers. David Haigh, CEO of Brand Finance said, "Great brands need great leaders. They set and direct brand purpose and balance short and long-term financial returns. Their role is to gauge the mood of external stakeholders and ensure that all internal stakeholders behave in a way that is consistent with optimizing purpose and profit. They may be technical experts but the moment they become CEOs they must rise above technical specialism to lead and inspire the whole team." Some of the global companies including Amazon, Apple, Google, Facebook, Alibaba, Coca-Cola, Starbucks, Ikea, and McDonald's have successfully built their brands with their short-term and long-term strategies. 
There are innumerable advantages of organizational branding. Top talent prefers working in branded organizations to add value for themselves. It ensures employee retention and enhances employee loyalty. It helps customers purchase products and services without any hesitation. It improves customer loyalty and enhances the brand further through the word of mouth. Trust is the key thing to increase sales for any organization. When the organizational brand is strong, the trust is high and the sales are high. In a nutshell, employees take pride in working for the organizations, customers take pride in associating with organizations, and shareholders take pride to be an integral part of organizations.
Amazon is an Amazing Brand Globally
"Our focus is on customer obsession rather than competitor obsession, eagerness to invent and pioneer, willingness to fail, the patience to think long-term, and the taking of professional pride in operational excellence." —Jeff Bezos 
Amazon has built its brand successfully. It is the world's largest e-commerce store and is synonymous with online shopping. It revolutionized the way people purchase their items. It changed the perception of shopping globally by shifting people from physical shopping to online shopping. It made things easier for people to shop by sitting at their homes at relatively cheaper prices. It is differentiated from other companies by branding, marketing, and positioning. It adopted a customer-centric approach and customized its products as per the changing expectations and aspirations of the customers.  Graham Staplehurst, BrandZ's global strategy director said, "Amazon's rise in brand value has been steady over the past few years as it has evolved from an online, price-led retailer to an 'ecosystem brand'. It has successfully connected the values and positive brand associations from one business – ease of use, speed, reliability – to other areas." David Haigh, CEO of Brand Finance, commented: "The value of the biggest tech industry brands does not come just from successful marketing campaigns, but rather, they are each based upon an authentic and obsessive focus on their customers. Amazon has built a brand that has no peer because they provide unmatched convenience, availability, and scale. Their brand is unconcerned with competitors. Instead, it is concerned with removing every possible impediment to customers using their services."
Apple is an Inspiring Brand Globally
Apple is another company that built its brand unconventionally. Nobody imagined that Apple would be an iconic brand globally. It started with a two-man show in a garage and is one of the prestigious brands globally. It had several peaks and valleys with the exit and reentry of Steve Jobs. Currently, it is an eminent brand under the leadership of Tim Cook. Apple invested a huge amount of money initially to build its brand.  
Alibaba Group is a global leader in e-commerce. Jack Ma founded it in his kitchen by pooling his money from his colleagues. He built his brand on six core values—customer first, teamwork, embracing change, integrity, passion, and commitment. Taking leaves from these top companies, the CEOs must carve a niche, define identity, communicate clearly and consistently, reinvent, build relationships with customers, inspire stakeholders to build an everlasting organizational brand.
How to Build Your Personal Brand?
When you want to build your personal brand, you must be clear about your principles, philosophies, and values. You must be clear what you would like to be remembered for. You must weigh your strengths and weaknesses and assess your available resources including money, time, energy, and age. You must identify the people who built their brands successfully in your area and ensure that you adopt innovative tools and techniques to stand out from others. That means you must identify your niche area and craft your vision accordingly. You must find out your audiences and work hard consistently by utilizing your resources to build your brand. You must be passionate about building your brand and patient to build your audiences. You may take minor diversions while accomplishing your goals but you should never dilute your basic brand. You can reinvent your brand with changing times and technologies, age, and priorities. It takes your time, money, energy, and resources to build your personal brand. Therefore, keep all these aspects in view in the initial stage itself to build your brand.  
Choose Your Niche Area to Build Your Audience
"Identity is a cause; a brand is an effect, and the strength of the former influences the strength of the latter" —Larry Ackerman
Differentiate yourself, develop a niche area, and work on it relentlessly. Your audiences must know your niche area. Identify your USPs and that of others to create a niche for yourself. You can build your audience gradually when you add value to your area consistently. Like the birds of the same feather flock together, audiences in your interest will come together to receive your messages and share them with their networks. In this way, your messages get spread quickly and more flock will follow you. 
Be Selfless to Build Your Brand
Be transparent to build trust in others. Ensure that your brand has an authentic image. You can acquire an authentic image by sharing accurate information and offering your opinions fearlessly and forthrightly. Don't cut corners. Don't create an impression that you are selfish to build your brand. Demonstrate your commitment to add value to others. Humanize your brand with emotional elements. Evoke with a mix of people's hopes, dreams, and aspirations. Be a giver. Don't expect anything from your audiences. Reward your audiences by sharing free articles and chapters from your book to build loyalty to your brand. When you look at leaders including Mahatma Gandhi, Martin Luther King, Mother Teresa, and Nelson Mandela they were selfless and added immense value to their societies through service and excelled as legends. So, you can also become a legend when you are serious to serve others. 
Strategy to Build Your CEO Brand
"Determine who you are and what your brand is, and what you're not. The rest of it is just a lot of noise." ―Geoffrey Zakarian 
CEOs must build their brands the way they build their organizational brands to impact and influence various stakeholders. CEO branding is essential in the digital world. CEO branding should not be treated as an exercise of ego. It helps the organizations take pride in their CEOs and their contributions. It helps improve the image of organizations. Employees feel proud to associate with such CEOs and organizations. It enhances employee engagement and improves productivity and performance. When you look at Steve Jobs, Richard Branson, Jeff Bezos, Elon Musk, and Jack Ma, they are successful in building their brands and improving organizational bottom lines. 
Customers and clients do business with companies if the products and services are good. The brand of the company and CEO influence customers and clients to do business. Therefore, CEO branding helps get new customers and increase the company's profits. Steve Jobs is an ideal example of CEO branding. Steve Jobs was synonymous with Apple and Apple is synonymous with innovation. When Steve Jobs returned to Apple his brand went up and Apple's brand increased. After successfully bringing Apple to the right track and converting it as an iconic organization globally, his CEO brand shot up. It became almost impossible for Tim Cook to fill the void created by Steve Jobs. We can learn many lessons from the CEO branding of Steve Jobs. Another CEO who built a great CEO brand is Elon Musk. He leveraged social media by highlighting his strategies and activities of SpaceX. People have become aware of his ambitions in space programs and space tourism.
The CEOs must adopt several strategies to build their brands such as content marketing. They must identify their unique selling positions and work on them to be noticed for the right reasons. They must ensure that their experience, expertise, and knowledge are known and seen widely across the world. They must share quality content to build credibility and visibility globally. They must publish articles in eminent magazines and trade publications based on their abilities and expertise. They must do podcasts to make their presence felt. If they don't find adequate time, they must choose an appropriate social media platform and add value consistently. They can have a LinkedIn account preferably and share articles and updates regularly. They must identify their target audience and cater to them about the developments, ideas, and insights regularly.   
The best CEOs emphasize ethics and etiquette. They are inspiring, and focus on customers. They are effective communicators and decisive. Here is a simple strategy to build your CEO brand. Be clear what you would like to be noted and remembered for. Identify the words that characterize your personality. Create a brand statement. Communicate clearly and consistently in your areas of expertise and experience on various social media platforms. Speak in public forums. Keynote conferences. Participate in discussions in global forums. Engage in speaking activities. Accept invitations to deliver graduation day and commencement speeches. Grab the opportunities to share your experience, expertise, knowledge, skills, and abilities. Volunteer nonprofits. Author books. Be gracious to write forewords and endorse books. Take feedback to improve your CEO brand.
It takes years to build an iconic brand. Therefore, be passionate, persistent, and patient. Avoid pitching your products and services. Share your ideas and insights and add value to others without charging to build your brand as a compassionate leader. Hence, build a strong, solid, and effective CEO branding to inspire your stakeholders.  
Conclusion
"When people use your brand name as a verb, that is remarkable." ―Meg Whitman
Personal branding helps CEOs build their credibility and visibility globally. Organizational branding helps ensure the longevity of organizations. To conclude, CEOs must play a crucial role in building brands for their organizations and maintaining it with ethical values to keep all stakeholders including customers, employees, and shareholders happy. 
Note: Adapted excerpt from my upcoming book tentatively titled, "Strategy and Business: Tools and Tactics for CEOs to Build the Organizations of the Future."
References
About the Author
Professor M.S. Rao, Ph.D. is the Father of "Soft Leadership" and the Founder of MSR Leadership Consultants, India. He is an International Leadership Guru with forty years of experience and the author of fifty books including the award-winning 'See the Light in You' URL: https://www.amazon.com/See-Light-You-Spiritual-Mindfulness/dp/1949003132. He is a C-Suite advisor and global keynote speaker. He brings a strategic eye and long-range vision given his multifaceted professional experience including military, teaching, training, research, consultancy, and philosophy. He is passionate about serving and making a difference in the lives of others. He is a regular contributor to Entrepreneur Magazine. He trains a new generation of leaders through leadership education and publications. His vision is to build one million students as global leaders by 2030 URL: http://professormsraovision2030.blogspot.com/2014/12/professor-m-s-raos-vision-2030-one_31.html.  He has the vision to share his knowledge freely with one billion people globally. He advocates gender equality globally (#HeForShe). He was ranked #1 Thought Leader and Influencer in Business Strategy globally by Thinkers360. https://www.thinkers360.com/top-50-global-thought-leaders-and-influencers-on-business-strategy-december-2020/. He invests his time in authoring books and blogging on executive education, learning, and leadership. Most of his work is available free of charge on his four blogs including http://professormsraovision2030.blogspot.com. He is a prolific author and a dynamic, energetic, and inspirational leadership speaker. He can be reached at [email protected].
The views expressed in this article are those of the authors and do not necessarily reflect the views or policies of The World Financial Review.