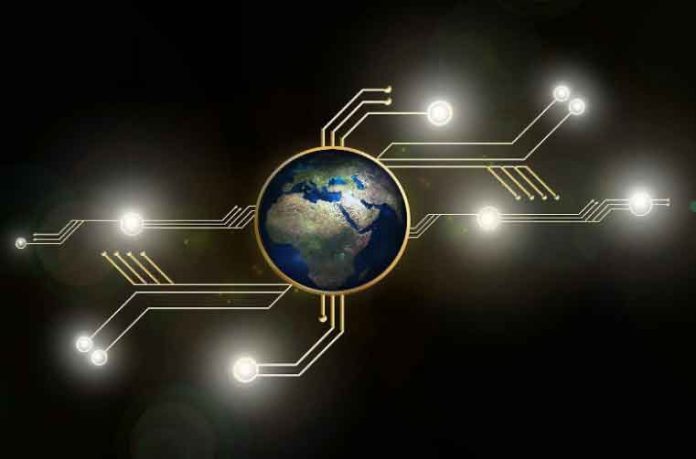 SpotInvest is a multi-asset brokerage platform, offering access to vast product selections and global markets. 
Top Benefits 
Most brokers today focus on just a particular segment of the market, with limited offerings for specific types of traders and investors. However, SpotInvest leverages all-inclusive trading practices and products to attract active traders, casual investors and beginners. The following are the top benefits of investing with SpotInvest. 
A wider selection of product offerings 
SpotInvest boasts an extensive portfolio, with robust investment opportunities for retail traders and institutional investors. Unlike most of its competitors, the broker emphasizes comprehensive product offerings and a broader market access for all types of traders and investors. It mainly seeks to streamline online trading across all the levels of society. 
Low margin rates 
Trading assets online usually comes with different fees and commissions. Every broker has a unique mechanism for calculating the margin rates. SpotInvest applies a tier-based system that allows traders and investors access to diverse investment instruments and markets at subsidized rates. That contributes to greater cost savings. 
User-friendly trading platforms 
SpotInvest also offers highly intuitive desktop, web and mobile trading platforms. The programs are compatible with various devices and integrate robust easy-to-use features and tools. The trading platforms are well-integrated with diverse features and functions for traders and investors with different skillsets. 
SpotInvest Pros and Cons 
Every broker has unique trading practices and policies that determine the platform's overall trading experience. Here is an overview of SpotInvest's key pros and cons. 
Pros 
A robust selection of asset classes and products 

Exclusive access to multiple global markets 

Easy-to-use trading platforms 

Low fees and commissions 
Cons 
Mobile app is currently undergoing improvements 

Trading platforms are not accessible in some countries 
Products and Markets 
SpotInvest is an excellent broker for the trader and investor who needs exclusive access to diverse investment products and markets worldwide. It offers numerous investment alternatives that meet the unique demands of different traders and investors. SpotInvest's robust portfolio is great for new investors seeking to venture into online trading as well as seasoned traders who need to diversify their wealth across multiple assets and markets. 
| | |
| --- | --- |
| Product | Availability |
| Cryptocurrencies  | Yes |
| Stocks (Long and short stocks) | Yes |
| Forex  | Yes |
| CFDs | No |
| ETFs | Yes |
| Bonds | Yes |
| Commodities | Yes |
| Futures  | No |
SpotInvest's portfolio comprises all the major cryptocurrencies and leading currency pairs. They also feature different types of bonds, including corporate and municipal bonds. Traders and investors can access over 100 stock, crypto, forex, and commodity markets worldwide. 
About Margin Rates 
SpotInvest utilizes a unique pricing strategy to promote low-cost online trading. The broker has eliminated the monthly inactivity and withdrawal fees, and traders are not subject to minimum account deposits. Besides, it allows zero-commissions stocks and ETF trades, significantly reducing the costs for the traders who invest in those products. Trading crypto, CFDs, commodities, bonds, and forex attract different margin rates but SpotInvest's fees are relatively lower than what most brokers charge today. Nevertheless, you should check the fee schedule before executing any orders to ensure the precise cost implications. 
Trading Platforms 
Traders and investors on SpotInvest can use its desktop platform, web-based program, or mobile app to access the services. All the trading programs are designed with simple interfaces but integrate plenty of intuitive tools and functions that streamline the experience for all types of traders and investors. 
Traders can quickly check their portfolios, access drawing tools, and set price alerts and asset screeners from programs. Besides, the platforms also support charting, automated trading, multi-leg options and data, and live news streaming. However, the desktop and web-based trading programs have some tools unavailable on the mobile app. 
Is SpotInvest Global?
SpotInvest's customer base comprises retail traders and institutional investors from different parts of the world. However, the services are not readily available in all states, countries, and regions. So, you should check if the platform is accessible in your country before installing the trading platforms onto your device. Their website provides a detailed map of all the covered states and regions. 
Is My Crypto Safe with SpotInvest?
SpotInvest has enhanced security provisions, including biometric authentication and two-step account verification to safeguard their clients' crypto and other investments. They also provide insurance for selected assets. However, crypto is highly volatile, and online transactions can also be subject to various security risks. Investing with SpotInvest is generally safe, but you may also want to implement other measures to protect your investments.
Disclaimer: this is a sponsored marketing content
Disclaimer: This article contains sponsored marketing content. It is intended for promotional purposes and should not be considered as an endorsement or recommendation by our website. Readers are encouraged to conduct their own research and exercise their own judgment before making any decisions based on the information provided in this article.


The views expressed in this article are those of the authors and do not necessarily reflect the views or policies of The World Financial Review.