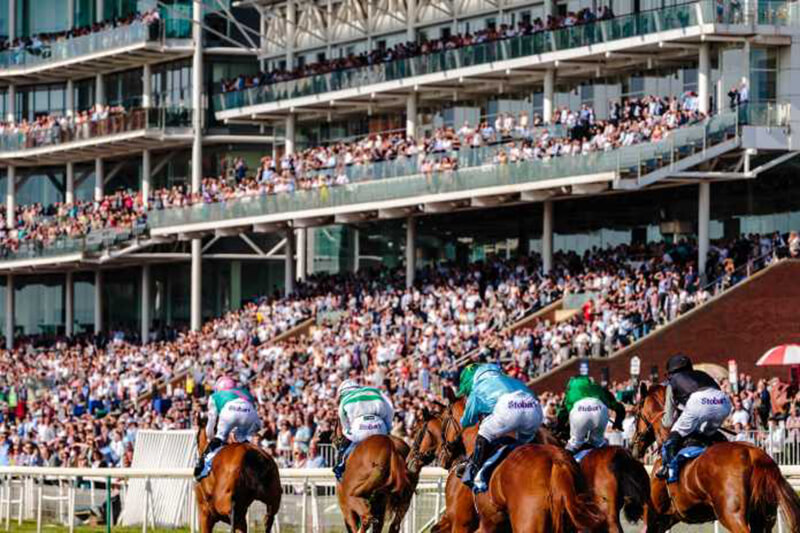 2021 is going to be an exciting year for many sports fans and punters as last year has been quite an off-year for many. The pandemic has caused struggles in the sports industry, and sports betting enthusiasts, they missed on many major and minor sports events like March Madness.
The pandemic is not yet over but things are starting to get back to the way it is. It may be a while before we can see sports events welcome audiences once again, but at least sports are back. And so, this year is going to be great for punters around the world.
Curious to know what this year entails for sports punters out there? Here are the betting trends that you may see more this year.
Cryptocurrency Betting
One of the reasons why gamblers are now getting into online betting is convenience. Part of this is being able to choose the best betting sites payment methods to deposit their gambling accounts. One particular payment method is quickly becoming popular and this is the use of cryptocurrencies.
While last year has been tough for many, it was quite a high time for cryptocurrency users. The value of the most popularly used cryptocurrency has once again peaked. It has already been a few years since the value of Bitcoin reached around 20,000 US dollars but last year, it was even better.
Today, Bitcoin's value is already over 31,000 US dollars. Because of this, more people are now interested in its worth. Even businesses have hopped on this train including gambling companies.
Well, cryptocurrency gambling has been there for a while now but it's still considered to be in its infancy. There are already a few great numbers of reputable casinos on the internet that accept Bitcoin and other cryptos. There are even some of them that only cater to cryptocurrency users.
Since cryptocurrencies continue to make noise because of their value, we can only expect that they will gain more users this year. Gamblers will see more online casinos and bookies finally accept cryptocurrency transactions.
Mobile Betting
Thanks to technology, sports betting is now more accessible. Mobile tech plays an important part in the continuous growth of the betting market. An example is how the state of New Jersey would get 80 to 90 percent of its monthly betting handle from the mobile market. This is the majority of the states in the US with legal sports betting allow online or mobile betting.
This year, even if land casinos and bookies are closed due to lockdowns, punters can still place their bets online. Major sports leagues like the EPL, the NBA, and even the NHL will all take place this year and this means that punters have a lot to look forward to.
Since it's generally safe to stay at home, it's most likely that bookies will focus on their online and mobile services. Punters can expect more mobile betting apps will be available this year. This should be good as mobile apps are much more convenient to use when placing bets.
The use of mobile apps makes in-play or in-game betting easier. This type of betting may be more available this year on different bookie sites, especially the one with native apps. Odds on in-game or in-play betting are only available for a few seconds and it's easier to see your options if you use a mobile app.
E-Sports Betting
Last year has also been good for the e-sports industry. While it has been steadily growing in the last few years, the pandemic has somehow boosted its growth last year. With many professional sports events canceled last year, some people turned to esports gaming and betting.
People are also taking e-sports tournaments more seriously now. The prize pool in such tournaments is getting bigger each year. Last year, the prize pool for Counter-Strike: Global Offensive tournament was over 14.75 million US dollars. That big of a prize pool simply gets the attention of both gaming and non-gaming fans.
As the e-sports market grows bigger, more bookies will be willing to offer odds on tournaments that game titles like Fortnite, League of Legends, DOTA 2, Call of Duty, and many more will have. You can Buy Sports Tickets here. Punters could look forward to big tournaments this year including the FIFA World Cup 2021 and the ESL Pro Tour 2020/21 StarCraft II.
Conclusion
Overall, 2021 promises to be a great year for sports betting enthusiasts. It is expected that the betting market will continue to grow in the next few years. According to the report by Data Bridge Market Research, the sports betting market is expected to grow at a CAGR of 9.99 percent from 2020 to 2027. This simply means that within those years, competition between betting companies will be tough. Punters can only expect that the services from these companies will get better and better.
Disclaimer: This article contains sponsored marketing content. It is intended for promotional purposes and should not be considered as an endorsement or recommendation by our website. Readers are encouraged to conduct their own research and exercise their own judgment before making any decisions based on the information provided in this article.


The views expressed in this article are those of the authors and do not necessarily reflect the views or policies of The World Financial Review.