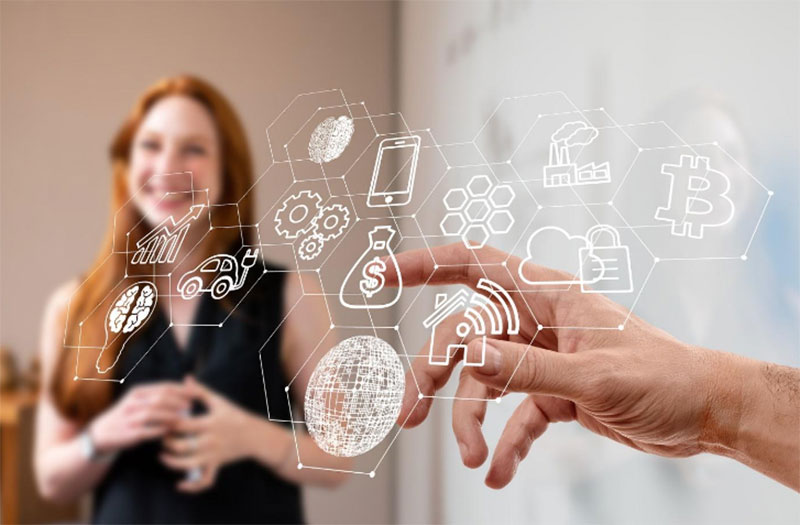 Soltechx is a retail trader's dream companion. The brokerage has a diverse list of assets and a portfolio tracker that helps users keep track of these assets. Additionally, it ensures that traders can build their portfolios without any hindrances. The platform supports retail traders by creating an ecosystem where they can thrive. The platform also invests in its trader's growth by providing materials to aid their learning process. These and other benefits are why users register on the Soltechx brokerage.
Want to know more about the platform? Our Soltechx review covers the features you get when you sign up. These features are geared toward helping retail traders get better value for their trades. Additionally, traders can use the assets available on the platform to grow and add value to their portfolios. Read below for our comprehensive review of the platform.
Advantages
Portfolio Analysis and Tracking
On the Soltechx platform, users can track their portfolio and the assets within the portfolio. Additionally, These tools help users better understand how their assets are performing in the market. Furthermore, it helps users to determine if they want to change their trading strategy or keep it depending on the outcome they receive from the results of their portfolio analysis. The portfolio tracking tool helps users understand their assets better and remove poorly performing ones. Finally, it allows traders to improve their trading strategy in a way that will impact their portfolios.
Long List of Assets
There are different assets available for purchase on the platform. These assets include cryptocurrencies, options, stocks, and CFDs. Users are exposed to various asset classes and markets with these diverse assets, giving them better choices when adding assets to their portfolios. Additionally, they can build hedged portfolios that can better withstand market shocks. The assets are available to all users and all accounts on the brokerage. Furthermore, users are allowed to trade these assets using the platform's tools. These diverse assets give traders an edge and put them in a better position to get more out of their portfolios. 
Market Updates and Asset Analysis
Users are given up-to-date market information and news as they occur. These updates also have an expert market analysis, which gives users insight into how the market is moving. Additionally, users do not need a separate app to give them updates about the market. Furthermore, users can get market updates and trade with speed as they do not need to switch between apps. The market updates give users the edge they need to succeed in the markets. This feature creates ease for users of the Soltechx brokerage. 
Learning Material for Traders
Traders have access to learning materials that are available to all users. These training materials cover topics that are targeted at beginner, intermediate and advanced traders. These materials are provided to help traders better grasp their trading skills and improve where possible. This is great for newbie traders as they would be able to get a better understanding of advanced trading concepts. The materials will help intermediate traders on their journey to becoming advanced traders. Finally, for advanced traders, the materials will help them to learn more advanced trading techniques.
Dummy Account
How do traders practice what they have learned from the materials provided on the platform? Soltechx provides dummy accounts for traders who want to practice what they have learned on the platform. The dummy account removes the risk of losing money while learning, which encourages traders to practice more. Additionally, these dummy accounts operate in carefully simulated markets that mimic real-life price action. This brings realism into the training session for users as they feel they are making life trades. Users can switch between the live and dummy accounts as they wish for a seamless trading experience. 
Wrapping Up
The Soltechx brokerage ensures that retail traders can build solid portfolios o its platform. This means that it gives them more room to learn, a diverse basket of assets, and market updates. Still need some questions answered, the Soltechx website can be of help.
Disclaimer: This is a sponsored marketing content.

The views expressed in this article are those of the authors and do not necessarily reflect the views or policies of The World Financial Review.