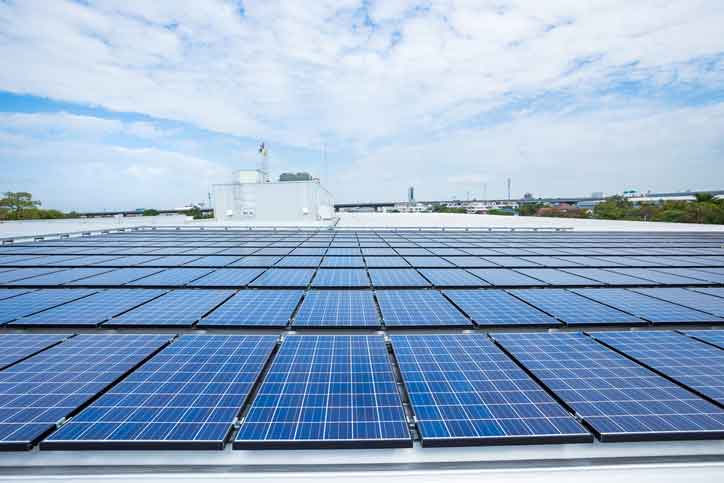 With a 43% increase in people choosing to go solar, it's no surprise more solar companies have entered the market. But while the competition is stiff, are all of them worth choosing?
If you're considering making the switch to solar, you'll want to know how to find a trustworthy provider for solar battery storage. Read on for tips on how to choose the right solar company for you.
Carry Out Your Research
A reputable solar company will have experience, being in the trade for a while. If you find a company online, check for client testimonials and reviews. One that fits will have tons of positive feedback about the quality of service provided.
When checking out their site, look for how long they've been around. If you can't find this information and reviews are lacking, red flags might appear. A company with a long history of practice and high customer satisfaction will be one to consider.
Check for Plans and Incentives
Taking advantage of payment plans can be a great way to save on your solar bills. Good solar energy companies will have deals and plans in place and explain them to you during consultation.
Check out Blue Raven Solar's playbook for more about you can save with different finance options. BluePower, BluePower Plus+, and SmartStart are all perks that help you cut your spending. That way, you can benefit from using solar energy at a lower cost.
Consider More Than the Price
While saving money is important in our current world with rising bill costs, you shouldn't stop there on your search. Other important factors to consider are:
Installation quality

Types of services you need

Speed and efficiency
Battery storage might be required if you spend time outside your home during the day or want security from power shortage. Not only will this impact the cost, but it might also narrow your choice of providers. The best company for you, therefore will be one that offers a suitable battery that fits your home.
Remember that the cheapest installer might still come at a cost. Therefore, never overlook the quality and services offered when considering your options.
Look for Companies That Are Accredited
Ensure your company is licensed and accredited. Check the requirements for solar licensing in your area in accordance with the Interstate Renewable Energy Council's guide. Solar companies may need specialized licensing, depending on your state.
If laws state that they should have a license, request their license number. You can check online to see if they're accredited and qualified to meet your needs.
Choose Local Solar Companies You Can Trust
Avoid local solar providers that are new. An experienced solar panel company will generally be more technically able and equipped to skilfully install your panel. 
If you can find a professional company with years of experience close by, that's best. Time isn't always on our side, so with a local provider that's efficient, you can trust that you're in good hands.
CA Solar Group is one the best solar companies in California, providing top-notch solar installation services in the region. With a team of professionals and years of experience, you can rest assured that your solar panel system will be installed correctly and safely. Also, they offer a 25-year warranty for roof penetration and system monitoring, which is a beneficial offer some companies lack. 
Learn More About Global Market Changes
Finding solar companies shouldn't be a struggle. With our tips, you'll be able to choose the provider that's fit for you.
If you liked this article, read more of our blog posts today!
The views expressed in this article are those of the authors and do not necessarily reflect the views or policies of The World Financial Review.