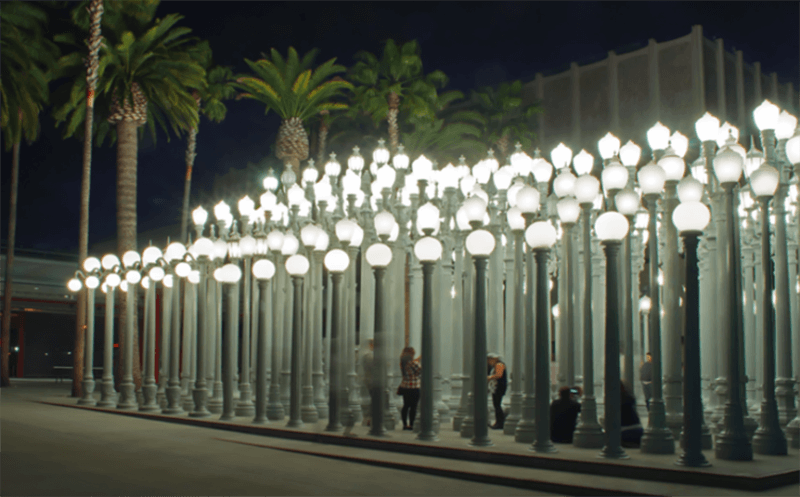 Among all of the hallmarked jewels of the Los Angeles DNA, the Los Angeles County Museum of Art (LACMA) is among the most recognized and iconic. From its world-renowned exhibits and its cutting edge technology, to the beloved "Urban Light" display, LACMA has become a destination for tourists and locals alike. Though 2020 has challenged the museum industry, LACMA has made valiant strides to keep their audience engaged, looking to implement technology and creativity to serve in-person exhibits as they reopen.
In light of the COVID pandemic, museum attendance looks far different than it did in the past. Many major museums around the world have had to shut their doors to mitigate the risks of COVID-19, and LACMA has been no exception to this shift. Currently, all of the galleries on LACMA's property remain "temporarily closed," while the outdoor features and "LACMA Store" are open to the public. All guests are required to maintain proper social distancing (a minimum of 6 feet between guests) and wear a mask at all times, except when eating or drinking.
While the year 2020 has posed significant challenges for the museum's creative spirit, LACMA has been able to transport their curated experience from the exhibit to the living room through virtual content that users can view, watch, read, and listen to at their own convenience and comfort. LACMA is strengthening strategic partnerships in an effort to unroll further technological advances to heighten the virtual LACMA experience.
In late 2020, the museum announced a project with Snap, Inc., the company behind the mobile messaging app Snapchat. The collaboration of LACMA and Snap, Inc. will produce an augmented reality-driven "digital art program," where users will experience the physical monuments found on LACMA's Wilshire Boulevard campus. This partnership will merge the Los Angeles-based artists with Snap's Lens Creators to create a robust experience of the LACMA features within the Snapchat app. This project is the fruit of a relationship started long before covid. It was conceived in 2018 when Snap, Inc. joined LACMA's Art + Technology Lab Advisory Board.
Technology has come a long way since LACMA's beginnings. Founded in 1910, LACMA was originally a part of the Los Angeles Museum of History, Science, and Art. A split in 1961 led to LACMA's creation, opening to the public four years later on Wilshire Boulevard. It consisted of two exhibition buildings and a 600-seat theater. The museum's consistent growth since 1965 has brought many expansions and new exhibits.
As a 501(c)(3), LACMA continually depends on generous donations, and must operate within their mission and vision; the museum has greatly benefited from a wealth of support and resources provided by those with a heart to see incredible art and creativity touch Los Angeles County in a meaningful way. Howard F. Ahmanson, Sr., Anna Bing Arnold and Bart Lytton were the first principal patrons of the museum. Ahmanson made the lead donation of $2 million, and his family continued to support the museum through generous donations. After Howard Sr.'s passing in 1968, his son, Howard Ahmanson, Jr., picked up his philanthropic mantle with continued support of the arts. Over a span of decades, the Ahmanson family and other supporters funded LACMA's trajectory of consistent and effective growth until their recent split over LACMA's new redevelopment.
The views expressed in this article are those of the authors and do not necessarily reflect the views or policies of The World Financial Review.