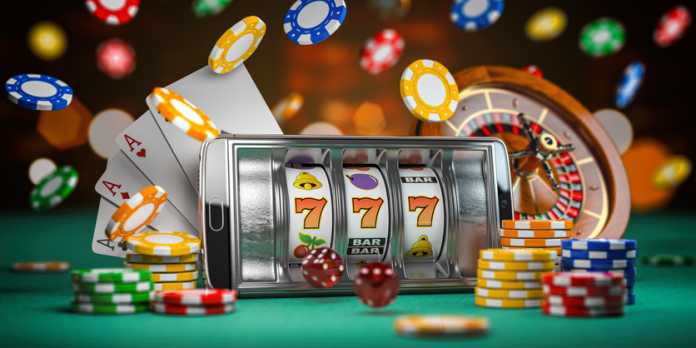 Although gambling within the UK is legal, gaming operators must act within a very strict set of regulations. As well as there being a gamble responsible infinitive there are a number of rules that help to ensure that gambling is both fair and transparent. Gambling advertising falls under these same guidelines, which means that anyone promoting gambling must act accordingly.
Advertising Rules Within the UK
Any products that are advertised in the UK must follow a strict set of advertising rules. As a bare minimum adverts must be – legal, truthful, decent, honest and socially responsible. The public has the right to report any adverts they feel fall foul of these guidelines to the Advertising Standards Authority. Companies can be made to remove or change adverts that are deemed not to follow these regulations and they can also be fined if they are found to be purposely misleading.
Under the gambling act of 2005, anyone who wishes to advertise gambling services within the UK must follow a number of advertising codes that have been put in place for this industry. This means that adverts must:
Not encourage behaviour that is not socially responsible

Not condone gambling behaviours that could lead to financial hardship or emotional harm

Avoid any suggestion that gambling is a solution to financial issues

Ensure that gambling is not portrayed as seductive or a sign of being successful

Make sure that characters used in advertising appear to be over the age of 25
What Sort of Adverts Could Be Missed?
Although advertising on major platforms is easily monitored and generally reported by the public if they are not advertising in a way that they should, the same cannot be said for other forms of promoting products. For example, social media influencers are known to work with my brands advertising a range of products. There are many rules that cover advertising via social media platforms and personal websites, but these are less easy to monitor. For example, if an influencer is paid for a post then this should be clearly marked as '#ad' or as a 'paid promotion' and if they have received a gift item, they should mark the post as '#Gifted'. If an influencer or website has an existing working relationship with a brand then this should be marked on all posts.
Whilst most bloggers and influencers will be aware of these rules and operate accordingly, it is a massive platform that is much harder to monitor. This doesn't mean that people in charge of these accounts won't get into trouble if they don't act correctly, but it does mean that the Advertising Standards Agency have a massive job in checking, tracking and monitoring all social media platforms throughout the UK. The same could be said for adverts in sidebars of websites and things like Facebook adverts, which anyone can place and are much harder to check and track.
What Does This Mean For Countries Where Advertising Gambling Services is Soon To Be Made Legal?
For countries that are considering the legalisation of gambling, they should also make sure they have steps in place to ensure that all products are advertised correctly. It is likely to be a big deal when online sports betting or casinos are allowed to operate and as such, many companies will want to promote their products to customers. As industry stats make very clear the amount spent on TV advertising within the gambling industry has increased year on year since 2015 within the UK; so it is clearly big business.  
According to Regulus Partners, the online marketing spend in 2018 was £725M, up from £376, in 2014; a massive increase in a short time. This is a trend that is likely to have continued, so it is clearly something that many companies are willing to spend out on. Online advertising is not an issue and is something that can help promote problems, but with 24% of people saying their gambling advert exposure happens on social media, it is clearly something that needs to be monitored. As such, companies that wish to legalise betting, especially online sports betting should be aware of this and ensure that they have steps in place to monitor this and ensure they are happy with the way different gambling products and platforms are being promoted.
Getting Help with Advertising Standards
The good news for those countries that are looking to legalise gambling is that many countries are doing it successfully, so there are examples that they can follow. Countries are often changing their gambling regulations and advertising standards – Spain a good example of this, so it is easy to see how regulations are having to be adapted to keep up with modern ways of accessing these adverts.
Gambling support charities are often keen to work with gambling operators too. After all, they are the people that are keen to make sure that people are not encouraged into gambling that isn't positive and instead will have adverse effects. By working with gambling charities, online casino operators can get a first-hand idea of the effect that different types of adverts can have and how they can ensure that they advertise their products responsibly. It also means that they can put links to gambling support networks on their website, which is a great way of showing that as a gaming operator they do have the best interest of their users at heart.
Advertising gambling, online casinos and the chance to place sports bets isn't something that is likely to go away anytime soon. Even if a country took the decision to ban it completely there would always be people looking for loopholes and ways around this. Instead, it is best to allow advertising with clear guidelines and rules on what type of promotion is deemed acceptable. That way it can be monitored, everyone knows where they stand and governing bodies can feel confident that any products are being advertised as they should.
The views expressed in this article are those of the authors and do not necessarily reflect the views or policies of The World Financial Review.