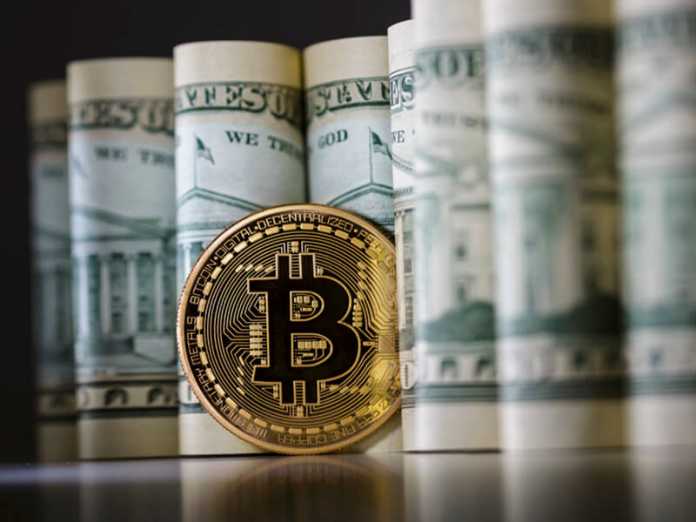 A lot of opinions and controversies are going around bitcoin since the last decade. Some consider bitcoin a valuable asset, some as a digital currency, and some consider it a wastage of time that doesn't involve government or any other central authority. In reality, it is difficult to predict the future of cryptocurrencies. Over time, cryptocurrencies like bitcoin have made their way to the mainstream and prove to be the best investment. Do you think investing in bitcoin is profitable? For more information you can click here
Let us learn about bitcoin investment.
Does Bitcoin make a risky investment?
Like investing in bonds and shares makes a speculative investment, investing in bitcoin also comes with many risks and challenges. The bitcoin market is highly volatile, and its price could drop anytime, and online hacking can change the value and reputation of bitcoin in seconds. The journey of bitcoin has been quite dramatic because of the striking rise and fall in the price. Despite its volatile market, it has consistently impressed people and made people earn a profit by investing and trading in Bitcoin.
Since the introduction of Bitcoin, it has become the first digital currency that is ruling the cryptocurrency world's ecosystem. Even crypto analysts often believe that Bitcoin has a bright future, which grew the bitcoin's craze. People believe that Bitcoin will replace the traditional monetary systems shortly.
How and where to invest in Bitcoin?
Some people consider an online broker to make the process of investing in bitcoin a straightforward one. Similar to investing in stocks and shares, bitcoin is no different, but the only major difference is that bitcoin has a volatile market, and its price fluctuates a lot. We are mentioning some of the steps that investors need to follow while investing in bitcoin through an online broker.
A broker can either be a trading platform or an exchange. Investors need first to find the right broker to invest in bitcoin. After that, open an account with that platform or exchange, or company that allows users to make investments in cryptocurrencies.

Link your bank account or debit/credit card and deposit funds through your bank account to your brokerage account.

After depositing funds to your account, you can buy Bitcoins or any other cryptocurrencies you wish to invest in.

By observing the bitcoin market through technical analysis, you can sell your cryptocurrencies to earn gain or loss.
After knowing the steps to invest in Bitcoin, let us move forward and learn about some top-notch brokerages through which investors can invest in Bitcoin.
Coinbase
Coinbase is one of the best platforms that allow its users to easily and safely buy, sell and store bitcoins. Users can easily buy bitcoins or other cryptocurrencies without requiring an amount to maintain in their Coinbase account. By linking your bank accounts or debit/credit cards, users can easily pay for their purchases and withdraw money to sell crypto tokens. Users only need to create their account with Coinbase, verify their identity through some documents, and easily buy crypto tokens.
Coinbase mobile app is also available for users who trade bitcoin daily, and users can easily take their investment everywhere. You can transfer your cryptos and can convert them into fiat currencies anytime and from anywhere across the world.
eToro
eToro is another amazing trading platform that allows its users to trade a large number of cryptocurrencies, connect with traders across the world and allow users to explore portfolios that are managed professionally. Currently, eToro supports the sale and purchase of many crypto tokens, including Dash, Litecoin, Ethereum, Ethereum Classic, Bitcoin, Bitcoin Cash, EOS, TRON coin, Ripple, and many more.
BitcoinIRA
It is a proprietary platform that enables its users to trade cryptocurrencies by analyzing the market properly. Users have to follow some steps to trade cryptocurrencies with BitcoinIRA that include: creating an account, transferring funds, and then begin trading. Investors can get access to their digital wallets and customized dashboards by creating an account at BitcoinIRA. After that, they can link their bank accounts to wallets and can easily start trading in cryptocurrency they wish.
Disclaimer: This article contains sponsored marketing content. It is intended for promotional purposes and should not be considered as an endorsement or recommendation by our website. Readers are encouraged to conduct their own research and exercise their own judgment before making any decisions based on the information provided in this article.


The views expressed in this article are those of the authors and do not necessarily reflect the views or policies of The World Financial Review.