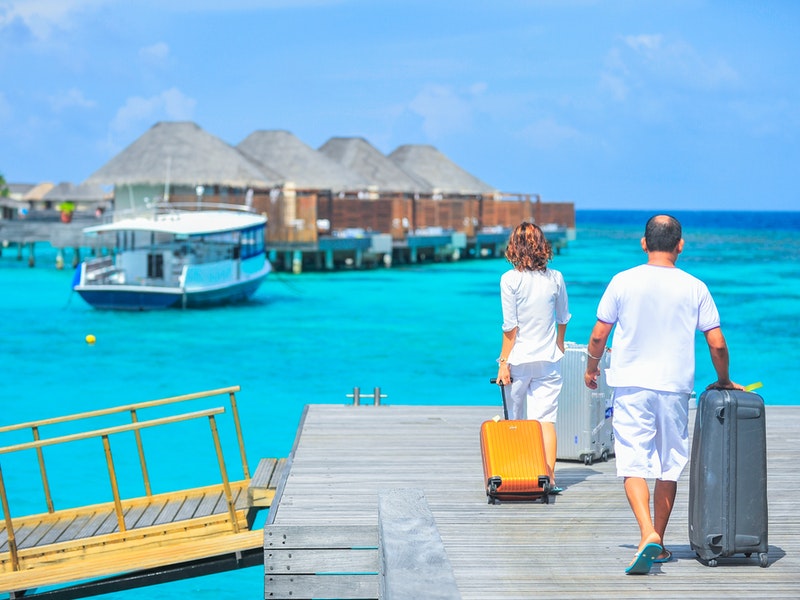 You have to be a resident of Cyprus or an EU member country, receive approval from the CTO, and pay the necessary fees to set up a travel agency.
Cyprus is a beautiful country located in the Eastern Mediterranean. The country is full of beautiful sights and vast cultures. This diverse culture comes from its origin.
Cyprus has a long history. It has been under the rule of the Roman Empire, The Byzantines, the Ottoman Turks, and the United Kingdom until finally becoming independent in 1960. So, the country shares a diverse culture that was passed down from its occupiers.
It is also called the Island of Aphrodite, meaning it is the island of love. The place has many tourist spots, which makes it is a very popular place to travel, and the country is very much dependent on its tourism sector.
Setting Up A Tourist Agency In Cyprus
The purpose of setting up a tourist agency is to make it more known to the people across the globe. It is hard to find all the information when traveling to a foreign country with a different language.
It is the same with Cyprus where the official languages are Turkish and Greek. Having a travel agency will make it much easier for people to gather information from one particular place without hassle.
Cyprus not only has a lot of tourist spots to visit but it also gets a lot of tourists that show how popular a place it truly is. It became a permanent member of the World Tourism Organization in 1975 and is ranked 40th most popular travel destination.
In the year 2006, 10.7% of the country's whole GDP came solely from the tourism department. So it is no wonder why you should open a tourist agency in Cyprus. A large part of the business in this country is dependent on tourism.
Terms & Conditions Of Opening A Travel Agency
The rules and regulations you need to follow while setting up a travel agency in Cyprus are described in The Tourist and Travel Agencies and Tourist Guides Law of 1995-2013.
According to this law,  a person needs to have some licenses ready before setting up a travel agency and start operating legally.
You will need to have all the tax-related paperwork ready while getting the license. Visit FinExpertiza Cyprus, your one-stop solution for all tax-related queries in Cyprus.
To ensure that there are no illegal tourist agencies and no corruption, the government of Cyprus set up Cyprus Tourism Organization or CTO that regularly monitors and supervises every travel agency.
Things You Need To Consider
There are a few things that you need to think about before opening a travel agency which are-
Have a well thought out business plan
Have some creative idea about the branding of your agency
Cover up a large area that makes you appear as a trustworthy organization
Pick up a good place to set up your office
Promote your agency on social platforms
Ensure that customers are fully satisfied to gain a reputation
Try to get business partners
The CTO issues a license to those who are willing to set up a travel agency. They must send a project proposal on how they are willing to operate the whole agency and submit the paperwork for legislation.
There are some criteria that CTO follows, and if you fall under these criteria, you will be issued a license. The criteria include:
An official license will only be granted to those who are either a resident of Cyprus or a resident member of the EU countries.
Only people who are residents of Cyprus may be permitted to have an office. Others will need to operate without an office.
Individual or organization who is neither a resident of Cyprus or of an EU member country can not operate as a travel agency unless they are working under a legal organization
Success Of Creating A Travel Agency & Its Future
As mentioned earlier, Cyprus is a popular tourist place and that popularity is increasing day by day. From 2018 to 2019, there was a rise in 3.6 million tourists, which is a huge sign that tourism in Cyprus is developing.
As the numbers are increasing, so are the needs of travel agencies. So, you can be certain that your agency will be a success.
Before Cyprus only had one tourism season but as the popularity grew, the government opened two separate tourism seasons and also has made an open sky policy, meaning anyone can travel to Cyprus without restrictions.
Aside from just sightseeing, Cyprus has also become a business hub for import and export, meaning business travel is also going to be imminent.
With technology becoming so developed nowadays, it will also be easier for you to connect with clients that can help grow your agency.
Despite the pandemic, travel agencies and agents are still in popular demand. Travel agencies might have halted for a short time and had significant setbacks, the future of the tourism industry still looks bright.
The Obligations You Must Follow
Finally, after you set up your agency and get a permanent office, there are some rules by which you are obliged and must follow under all circumstances. They are:
Deposit €15,000 upon getting the application for your agency approved
The license provided has a two-year validity and after the two years, you must renew it yearly for €300.
Your agency office must-have an area of at least 20 sq.m. And must have basic accommodations like a private bathroom.
To operate your agency, you must have at least two personnel, including the manager
Final thoughts
Travel agencies are a great help to travelers who come to visit a completely new place, besides it is also a great way to make money for the owner of the agency. Hopefully, this guide has given you some idea as to how you can open up your agency and what factors you need to keep in mind to operate your agency smoothly and effectively.
Disclaimer: This article contains sponsored marketing content. It is intended for promotional purposes and should not be considered as an endorsement or recommendation by our website. Readers are encouraged to conduct their own research and exercise their own judgment before making any decisions based on the information provided in this article.


The views expressed in this article are those of the authors and do not necessarily reflect the views or policies of The World Financial Review.