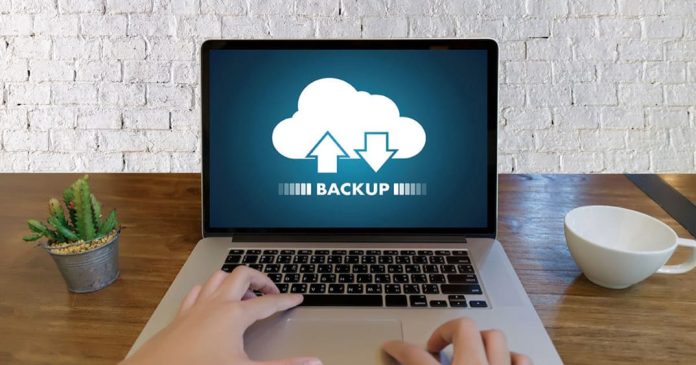 Any company's data loss is a major worry. Every connection and action has significant relevance in today's digital transformation age, influencing the way forward and assisting you in establishing trustworthy relationships with present and new clients.
However, if your organization loses data, it could result in costly downtime, which could harm your business operations and brand reputation.
In 2022, more than half of all SMBs will have experienced data loss resulting in substantial downtime, although not all of it will be due to malware. The truth is that most data is lost due to human error, so even if you think your data is safe from attacks, anything could be going on behind your firewalls.
Running vmware backup software is critical with so much riding on data security and availability. Because there are so many options for backing up your data, make sure you pick the tools and procedures that best suit your budget and demands. You can utilize a variety of backup options for business to secure your data, minimize downtime, and maintain complete control.
SMBs' Cloud Backup Strategies
You should have some built-in redundancy even if you manually back up crucial data. Consider using the 3-2-1 backup method, in which three separate copies of your systems are stored on two different media. One of them is kept at a different location. The off-site version is typically a cloud backup solution, which is a wonderful way to protect your company's data if your physical devices (mobile devices, PCs, tablets, and other physical machines) or on-premises backups are lost.
Cloud backup systems are popular among small businesses because they are reliable. The accessible features, on the other hand, are dependent on the cloud backup service chosen and the model selected (public clouds, private clouds, a hybrid solution, etc.).
Consider the following benefits of a cloud backup solution for your small business:
Reduce Downtime: A cloud backup runs in the background, allowing you to restore your systems to an exact point in time, reducing downtime and data loss. You wouldn't get the same convenience and backup performance if you relied on manual backups for cloud storage exported to a hard drive.

Cost Savings: A cloud backup is cost-effective and scalable to your business's demands. You must pay a monthly fee that is based on the amount of data you back up and the storage conditions you have. If you require more (or less), the system and costs will adjust accordingly. External storage devices, on-premise servers, and IT managers, on the other hand, may be costly for on-premise backups.

Recovery from a Natural Disaster: Data loss on servers, computers, and premises could be caused by flooding, earthquakes, fire, storms, and power outages. You can get back to business sooner with a cloud backup strategy since your data is available from anywhere. Simply download it to a new device and continue with your work.

Why Should You Use Cloud Backup Services To Protect Your Data?
Data backup solutions are essential for any business, big or small. As organizations become increasingly reliant on online transactions and communications, the technique has provided a solid solution in the ever-evolving digital world.
As a result, data can be lost as a result of:
Someone deleted a file by accident.

Malware is affecting data.

Attacks on your gadgets that are malicious

Third-party applications that aren't trustworthy

Your device has malfunctioned.

Are there any bugs in your software?

Malware and other security threats

Power outages and shortages are common.

Weather conditions that are extreme

Unauthorized entry

Vandalism
Regardless of why data is lost, the implications are the same: the system may crash, consumers may become dissatisfied, the business may lose income, and everyone in the organization may suffer scrutiny and stress.
What to Think About When Choosing Backup Solutions for Disaster Recovery
Copying your systems, files, and dependant programs is part of backing up firm data. Backing up to an external drive without using an automated backup service is a time-consuming operation, and it's also not the most reliable method.
If systems fail between planned backups, for example, you risk losing sales, communications, and other critical information about your company requirements. The cost of recovering and reconstructing lost data will be borne by the company, and some items may never be recovered. Furthermore, if sensitive client data, such as credit card information, is compromised, you may be subject to harsh penalties (not to mention the loss of trust you might not recover from).
It's time for a shift…
Vinchin Backup & Recovery is always available to make backup of hybrid cloud systems as simple as possible. With support for the majority of virtual platforms, including VMware, Hyper-V, XenServer, and a variety of other KVM-based hypervisors, you can simply create a comprehensive backup strategy using customizable and sophisticated capabilities from a single pane of glass.
Apart from offering 3-2-1 backup rule automation (agentless VM backup, offsite backup copies, and cloud archive), the most easy-to-configure cross-platform recovery is also available, allowing users to easily switch critical business from one virtual platform to another, reducing the impact of ransomware or hardware failure on your major IT systems. Discover more about Vinchin Backup & Recovery's 60-day full-featured free trial, and benefit from the solution's smart, safe, and efficient data protection.
Make it a habit to back up your data!
The views expressed in this article are those of the authors and do not necessarily reflect the views or policies of The World Financial Review.