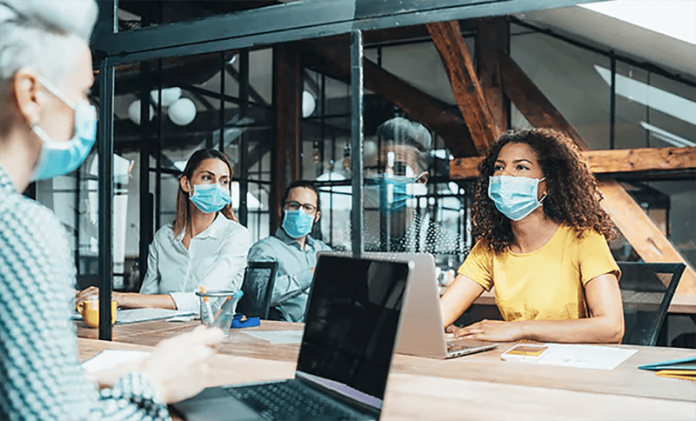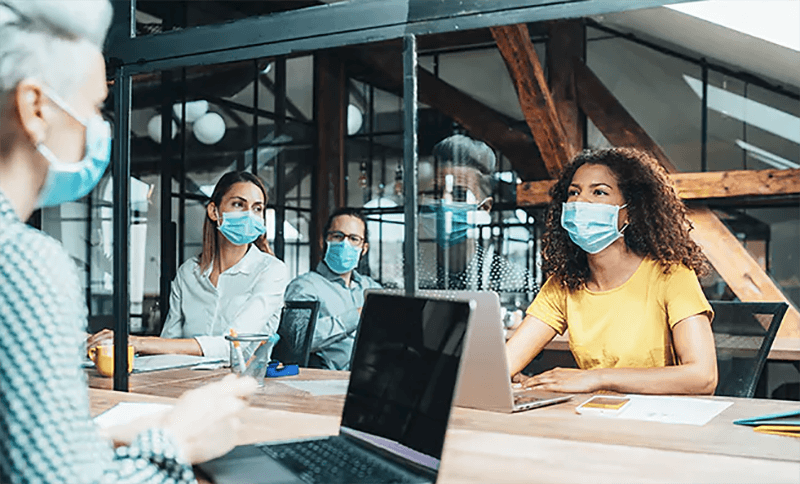 There was a new wave of developing technological solutions to fight the pandemic lately, which had brought in many new standards in terms of ethical and data privacy considerations. This became more critical as, in many ways, the marginalized communities also had been affected disproportionately. For any technology to be trusted overtime, privacy, security, and human rights need to be taken care of well. Earning employee trust and demonstrating a security culture is one major challenge for all types of businesses today.
Ethics by design is a unique framework that infuses foolproof ethical practices into the design, development, and deployment phases. This approach is also the core to building more responsible and trustable technology solutions, especially in the midst of a crisis.
During this spring, Salesforce introduced some new technology solutions to effectively handle the COVID‑19 crisis, which consists of a unique set of value based guidelines to ensure more ethical usage of the technologies. Creating all these guidelines is meant to teach the users an important lesson about building as well as using technology during the time of a crisis and how ethics can be leveraged to spur innovation. Let us explore some of the hard learned lessons for Salesforce in terms of technology.
Listen to the communities
At the core of creating ethical practices to protect the marginalized populations in various communities, you have to consider how a product or technology may impact them. We need to think about the intention versus impact regardless of any organization's actual business intent, and we also have to take a responsible approach to consider the impact of the vendor's actions. In order to ensure that, the technology vendors should make sure that you incorporate continuous feedback and collection of perspectives from a wide swathe of communities. This may also include the focus groups having diverse audiences and closely with the employee resource groups for understanding different concerns and experiences of the parties.
You should also be actively involved in the diverse set of experts like public and healthcare professionals and data privacy and security experts. While creating the technology guidelines, we also need to reference the United Nations' standards and other international committees like the Red Cross. The standard principles of data protection and privacy also needed to be followed as the General Data Protection Regulation. It is also advised by Flosum.com to consult with the Ethical Use Advisory Council, Employee Resource Groups, and various other civil society groups. Furthermore, we may also liaise with the World Economic Forum for Responsible Use of Technology Projects to know the best practices in ethical product development, better organizational design, and employee and user enablement. Adding to these, we also need to regularly consult with Ethical Use Advisory Council to get a broader understanding as well as feedback on various issues.
Ensure that the guidance you put forth is actionable and accessible
For the data security guidelines to be considered effective in a crisis, the audience you address must understand and implement them quickly. While presenting these guidelines to the employees as well as focus groups, it may seem more or less like an academic paper to them as the content is dense and long. So, this guidance needs to be custom-tailored for each user both in terms of content as well as format. If done successfully, it can create a slide deck that can help you put the product teams in the shoes of the end-users through a series of real-life questions. Also, the sales teams may want easily snackable content for quicker and easier understanding, for which you have to create a simple FAQ (Frequently Asked Questions) document and short videos explaining how the guidance will solve the customer pain points.
Embedding ethics into the technology design process may be a new concept to many enterprises, so it can be something that may be easily overlooked with a short deadline. For example, the first set of COVID-19 response guidelines may leave many users asking what it means to them. So, for these guidelines to be adopted quickly, you have to work closely with them to understand these guidelines' impact and importance at work. This demand is investing more time and resources to attend to the team stand-ups and getting involved in the product roadmaps to facilitate live orientation for different groups.
Creating a mechanism for continuous feedback
Improving an existing design will need continuous feedback collection. Check if the product can offer problem resolutions or it is creating more problems! Check out if it is delivering what is promised? As we can share each set of these guidelines, we may ask the feedback directly from employees of all levels as well as partners and customers. So, as you put together the plans for your projects, make sure that you also build in more room for feedback as all the milestone points.
Salesforce, on implementing this approach, continually asks for feedback from employees and ethical use concerns. This covers all the unintended consequences of technology products, customer questions on the same, and providing solutions for employee concerns. As the COVID-19 critical guidelines are built, you have to also conduct the focus groups with employees from various departments like sales, marketing, technology, and product sectors and push them to test the guidelines as well as shape further steps. You may do this by asking simple questions like:
Whether the guidelines clear?

What additional resources would you like to get?
The focus groups will include employees who are already championing the ethical use guidelines and also some groups with randomly selected employees who are less familiar with these guidelines.
Wrapping things up
Overall, the COVID-19 crisis is a crucial reminder for all organizations to make sure that the ethical guidelines you craft are used effectively throughout the technology management during downtimes, recovery, and beyond by reflecting all the changing needs in the post pandemic era with a long term approach.
The views expressed in this article are those of the authors and do not necessarily reflect the views or policies of The World Financial Review.