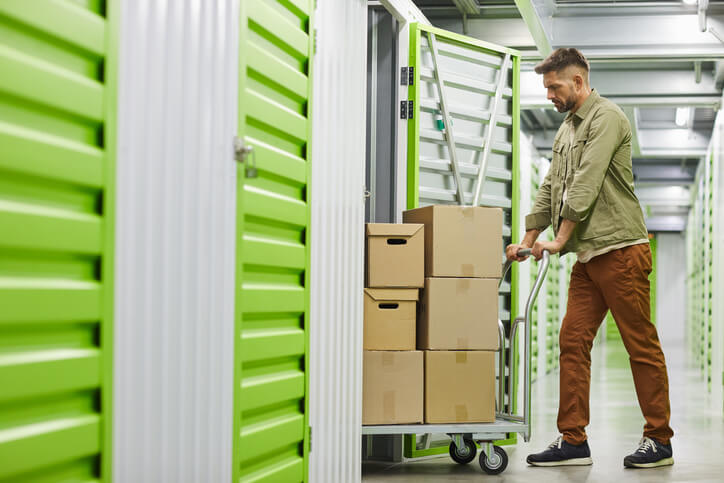 People need a self-storage facility for various reasons. These can include anything from having to move or just needing extra space. It is a great solution for anyone who wants to keep their belongings in a secure place. Various short term and long-term storage facilities usually offer different sizes and features to help you with your storage needs.
However, the costs of a self-storage unit can easily pile up especially if you get one from one of the top self storage companies. So, it's important to know how to save money to help maintain your bank balance. It's never an option to spend more money than absolutely required when you are renting a self-storage facility.
The best self-storage units will find several different ways to increase your base price as it is. If used correctly, self-storage facilities can also help you save money. We have made a list of 5 effective ways you can make sure you are getting the best price you possibly can.
Storage facility: 
When looking for a storage facility, it's ideal if you find one that will help keep your belongings safe and secure.  Choose a location that is handy for you if you want to visit your storage space frequently. Investigate potential treatment options by looking up verified online reviews.
Take a look at the security features the company offers. You should also look at the additional features offered along with the different size options. For long-term storage, you may get away with renting a smaller unit if you don't plan on frequently using it. 
Organize: 
The smaller the space your rent, the less you will have to pay. So, pick a storage facility based on the space you require. Additionally, you can organize your belongings to help save space. Some suggested ways to organize can be to put everything vertically. You can keep the smaller boxes on top of the larger ones or in cabinets. If you don't take the time to organize your personal belongings before putting them in storage, you may end up paying for stuff you don't need. Learn how to pack and organize so that you may save money and time in the long run. 
End date: 
Rather than setting up automatic payments for your storage costs, you may choose to manually pay them each month. For the most part, customers end up paying for their storage facilities for longer than they intended. This is why it's ideal if you have a proper schedule for the time, you need the self-storage facilities.
There are various storage businesses to choose from if you need short-term or long-term storage. Storage facilities may be rented for as long as needed by individuals and businesses alike. Some storage companies, on the other hand, are likely to limit the length of time you may hire a space. In most cases, you may sign a contract for a month to 3 months.
Discounts: 
To save as much money as possible when renting out a storage facility, it's best to always be on the lookout for self-storage units discounts. Even if a discount isn't being advertised, you can try asking for any ongoing promotions from the company itself.
Long-term storage can save you a significant amount of money in the long run. Especially if your rental contract is for more than 2 years, you can negotiate the price. You can also try to negotiate the price on the basis of the features you use. Such discounts can save you between 10% and 25% off of the usual price of a storage unit. 
Insurance: 
Before storing anything in your storage facility, you should always get insurance. This is done to help protect you against robbery, natural calamities, fires, floods, etc. You can also add the storage facility to your current insurance policy if possible. 
Additionally, if something happens to your belongings while they are in storage, you will be able to cover the cost of replacing them. You should know that certain storage facilities offer free insurance against damage or loss of your belongings. Several self-storage facilities also provide low-cost insurance plans. 
Conclusion: 
If you are using a storage facility for only a short period like a month or so, it may not be necessary for you to go out of your way to save money. However, it will be worth it to save money and cut costs as much as possible if you are planning on using a storage unit multiple times in the foreseeable future.
Sometimes, renting a self-storage facility can cost you a lot of money but you can pay a lot or a little depending on the size you choose and the facilities you use. What matters is whether or not the items you're planning to store are worth the cost and labor of renting a storage unit, and whether or not you'll incur additional costs as a result of not renting a unit.
The views expressed in this article are those of the authors and do not necessarily reflect the views or policies of The World Financial Review.