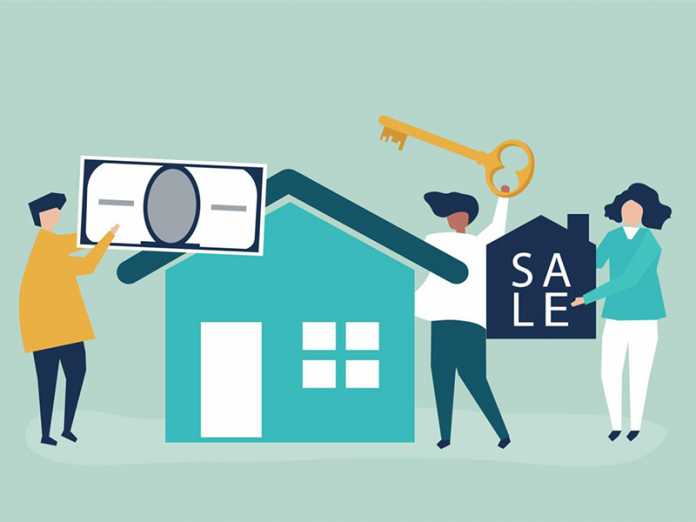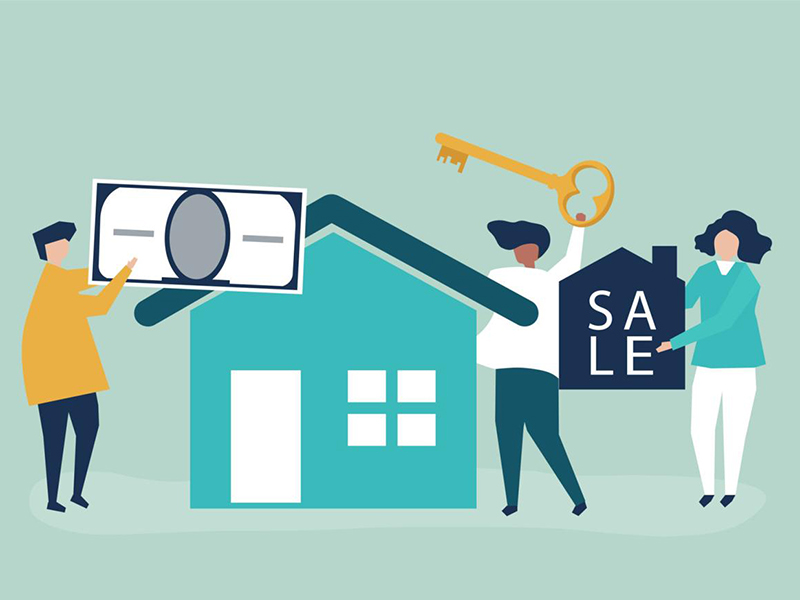 Real estate is also very popular with investors. There are two fundamentally different variants of real estate investments on the market. On the one hand, there is the possibility to invest in concrete gold directly. For example, it is about buying a house in Wiesbaden or a condominium in Wiesbaden or other places. The alternative is an indirect investment in real estate. This is particularly interesting for investors who do not necessarily want to or can not invest six-figure amounts. In our article, however, we go into more detail about the ways in which you can make a profit from a direct investment in real estate.
Indirect investment for small investors, savers, and investors with medium-sized assets
Many investors would like to invest money in real estate but do not necessarily spend six-figure sums, real estate brokers from Wiesbaden, like Paul and Partner, also know. Often there is only an investment between 10,000 and 20,000 euros. Of course, no property can be purchased for this. If you want to buy a house in Wiesbaden, for example, you have to expect an average price of 300,000 to 350,000 euros. Therefore, there are several options available on the investment market for how investors can invest indirectly in concrete gold, namely:
Open real estate funds

Closed real estate funds

Crowd investing

Real estate stocks

Other equity investments or subordinated loans
So there are about five ways you can invest indirectly in real estate as an investor. With this option, however, we do not want to concern ourselves further, but instead, show ways how you can also make a profit with direct investment in real estate.
Option 1: Buy property and then rent units
What do you think of when it comes to making a profit from a direct investment in real estate, for example, if you want to buy an apartment building as an old building? Most investors will answer this question that they buy a house in the first step and then generate income from the rental income. In fact, this is the most commonly used method when real estate is used commercially to generate income.
In practice, this works in such a way that in the first step you either buy an apartment building, a single-family house, a commercial property, or a condominium in Wiesbaden or elsewhere. In the example, experienced brokers from Wiesbaden such as Paul and Partners help find the right property.
In the second step, you rent or lease the corresponding property or the resulting residential units. How to generate income in the form of rental or lease income. In the long run, this income should, of course, exceed your expenses and costs related to the property. An optimal calculation looks like this, for example:
Purchase price apartment building (old building): 750,000 euros
Real estate loan: 600,000 euros
Interest rate: 1.2%
Repayment: 3.5%
Monthly loan installment: 2,350 euros
Reserves for maintenance / renovation etc.: 650 euros per month
Apartment units: 4
Monthly rent per apartment (cold): 850 euros
Total income per month: 3,600 euros
Monthly balance: + 600 euros
This example shows that renting a property could result in a monthly profit (before taxes) of 600 euros.
Option 2: Acquire property and sell it after a certain period of time
Another way that is also often used to generate income from real estate is the purchase and sale of properties. This path has been exceptionally successful in the past ten years, as confirmed by real estate agents from Wiesbaden such as Paul & Partner. The reason for this is the considerable increase in property prices, especially in the metropolises. From 2013 to today, prices in some cities have doubled, which translates into a converted return of over 10 percent per year.
For example, if you want to generate income from the purchase and later sale of an apartment building as an old building, you should be very familiar with the property market. In particular, the location and the residential area are decisive for whether property prices are likely to continue to rise. This is a mandatory requirement for you to generate income or profit from the purchase and sale of objects. Therefore, it often makes sense to consult an experienced broker from Wiesbaden or at the appropriate location, such as Paul and Partner.
You should also note that profits from a property sale are only tax-free if you have had the property for at least ten years. It would, therefore, be unwise to resell a property, for example, after nine years and three months. Then you'd better wait another nine months to be tax-free. Real estate agents like Paul & Partner as brokers from Wiesbaden are happy to advise on such questions. Investing in commercial real estate will provide you with various opportunities and a stable long-term income.
Option 3: Buy, renovate and sell at a profit
A less common way to make a profit by investing directly in real estate is divided into the following three steps:
Purchase property

Carry out renovations or conversions

Sell ​​property at a higher price
The idea behind this investment is to buy properties that are in need of renovation or renovation at a low price. Then the renovations, refurbishments or conversions are carried out, which of course leads to costs. The measures give the property an increase in value so that in the best case you will later achieve a sales price that is higher than the purchase price plus costs for all renovation measures. However, you should be very familiar with this type of investment, especially with regard to possible increases in value that can be achieved through renovation or renovation work.
Buying property is always the basis
Regardless of which of the three previously described ways you choose: Buying a house in Wiesbaden or at another location is always the basis for subsequently generating income with the property. For example, if you buy an apartment in Wiesbaden and then rent it out, you can generate regular income in this way, which can even serve as private retirement savings later.
The first hurdle is therefore to find the right objects. Here it is advantageous to hire an experienced real estate agent like Paul and Partner to search. The broker from Wiesbaden not only knows the local conditions very well but also has a number of interesting properties in his portfolio. Real estate agents such as Paul & Partner also advise their customers in detail on all matters relating to the commercial use of the properties.
Disclaimer: This article contains sponsored marketing content. It is intended for promotional purposes and should not be considered as an endorsement or recommendation by our website. Readers are encouraged to conduct their own research and exercise their own judgment before making any decisions based on the information provided in this article.


The views expressed in this article are those of the authors and do not necessarily reflect the views or policies of The World Financial Review.