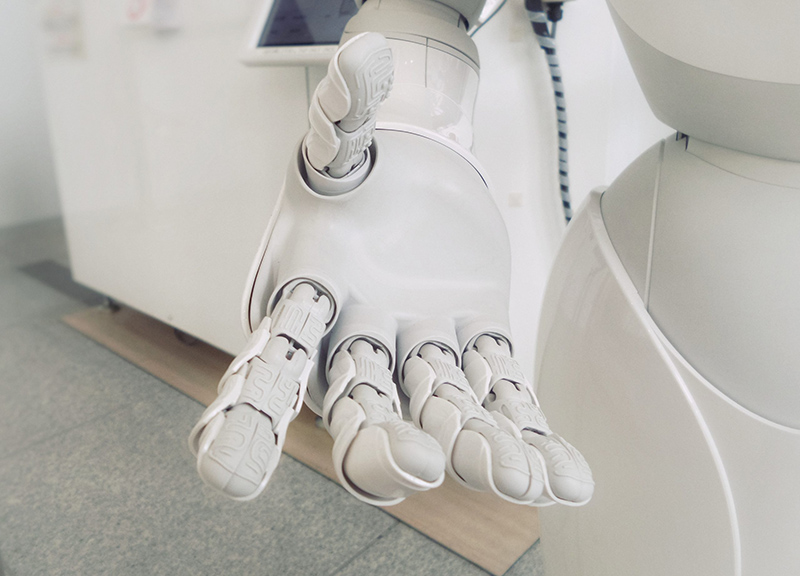 Robots and robotic parts have unique designs. Consequently, effective manufacturing should be done using an accurate and precise manufacturing process. To reduce the chances of errors and check the function of robots and robotic parts, the robotic industry makes use of rapid prototyping processes including CNC machining, 3D printing, and injection molding. 
Rapid prototyping using any of the processes is crucial in robot parts development as designers can "rapidly" make prototype parts manufacturing, study the prototype, look for functional or aesthetic errors and provide the necessary solution. This article talks about the importance of rapid prototyping to the robotics industry and tips that can help you in building a robotic prototype.
How Does the Robotics Industry Benefit from Prototyping?
Prototype manufacturing processes such as 3D printing and CNC machining are becoming popular in the robotic industry as the robotic industry benefits from them. Below are a few ways the industry benefits. 
Accelerated Developing Speed
A reduced production time is important in manufacturing and occurs majorly as a result of the prototyping process speed. All major prototyping processes have a fast development speed, i.e., it takes a little time to manufacture and get the prototype. For example, many robotic companies outsource to 3D printing services as they can make robotic prototypes in lesser time without a drop in quality than conventional machines and other prototyping processes. 
The development speed of most rapid prototyping processes will save time. However, depending on the materials, you can also save a lot of money. Of the three processes, 3D printing is the most cost-effective in singular robotic part prototyping when considering materials such as plastics and metals. 
Test and Refine Functionality 
Prototyping a robotic prototype is majorly to test functionality or aesthetics. With a working prototype, you can test whether the robotic part can perform its functional duty before making the actual product. 
The prototype also gives room for engineers to spot errors and find the appropriate solutions before the making of the final product. For example, the functional requirement of a stealth robot would be to work undetected/in silence. Hence, prototypes can be used to test this function and rule out prototypes that produce a sound frequency greater than 20Hz, as that is the least a human can hear. 
Convince Potential Customers and Investors
As an entrepreneur in the robotics industry, pitching your idea to customers and investors might be challenging without visual aid. Therefore, prototyped robots and robotic parts are the best ways for you to talk about your concept effectively. Consequently, you can easily channel what your idea is to investors and customers. 
Direct Fabrication of Parts
Rapid prototyping processes are not only ideal for making robotic parts prototypes. They can also be suitable for making the robotic part itself. Designers and manufacturers using rapid prototyping get to enjoy the speed, accuracy, and suitability for the complexity of the processes for direct fabrication of robotic parts. 
Rapidly prototyped robotic parts are available digitally and physically. They are also portable enough with easy assemblage. This will make it easy to show them to your potential customers and investors and effectively convince them. With a physical prototyped robot or robotic part, your chances of convincing these investors or potential customers will increase. This will lead to better positive reviews than when just presenting with the aid of pictures and slides. 
Tips To Build Robotics Prototypes
Rapid prototyping is an excellent way of creating these robotic prototypes. However, customized robotics parts are not easy to find in the market. This necessitates the need for proper prototyping. If you are planning to design a robotic prototype, the tips below would be of optimum guide for you. 
All thanks to the internet, bringing your ideas to life is now easy. Also, it is easier to get or optimize your idea using pieces of information on search engines and various social media platforms. However, getting your idea is not the only thing. You must be able to actualize it. To do this, you need an expert rapid prototyping team. Search for the best based on your location and reviews. 
Avoid Excessive Cost Optimization
You should try to be cost-effective when making a prototype. However, you should avoid excessive cost optimization. Excessive optimization can be time-wasting as you will be dealing more with trying to cut costs instead of making the prototype. 
Instead of wasting time optimizing cost, focus more on making a prototype that people can relate to in terms of required functionality and aesthetics. After that, together with a rapid prototyping service, you can look into ways by which you can optimize costs to reduce the capital you spend. 
Incorporate an I/O system
Even though it is almost impossible to know the full details of the input/output system of our product at this stage, there is still a need for a functional system that serves the purpose of a true I/O. Incorporating an I/O system will help you prove that your design will function optimally in the actual world. 
The major aim of the prototype is to be able to proceed to the next stage of development. Oftentimes, the final product is often similar, though better, and more optimized than the prototype. However, some prototyped robotic parts can be applicable in the making of the actual product. Identify reusable components of the robotic parts and make sure they meet all the necessary requirements for the final product. 
Conclusion
In the robotics industry, designing a 3D prototype before the actual product is important. A prototype allows designers to check for any faults in your design, test and actualize your theory. Get quality feedback from potential customers and investors, and get the right findings needed to improve or kick start the production process. This article introduced the benefits of rapid prototyping in the robotics industry and tips that can help you in making a few prototyped robots or robotic parts. 
The views expressed in this article are those of the authors and do not necessarily reflect the views or policies of The World Financial Review.