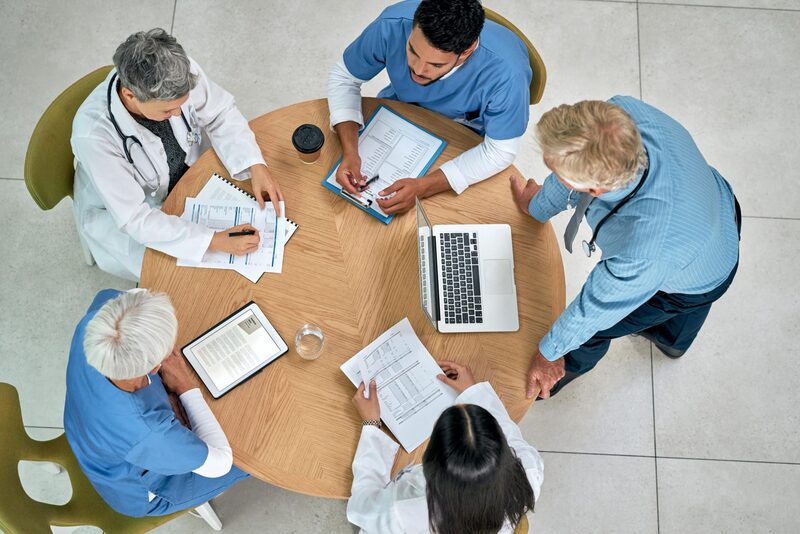 This decade is proving to be a nauseating roller-coaster ride for most organizations worldwide and the medical industry is no different. The medical industry was first pummeled by the Covid pandemic and needed to learn to adapt to the new status quo, with telemedicine taking the spotlight.
Now that the Covid storm has subsided, new threats are emerging that will challenge the medical industry and foster growth targets for small-to-medium practices nationwide.
Staff shortage is becoming a big headache not only for motivating practices with expansion plans but also for stagnant practices. It is becoming more difficult to find labor as the labor shortages continue to wreak operational havoc across all industries in America. If you are interested in a career in health, you can get your Cert III in Health Services Assistance with EmployEase.
Another concern is that although trust in medical personnel increased during the pandemic, it is now on the decline again. Recent studies revealed that 74% of the baby boomer generation trust the healthcare system while only 44% of Generation Z do. That means that stickiness to your practices will become less as suspicion and instant gratification continue to grow.
And then, there are the rising burnout rates of physicians caused by electronic health records. The addition of new legislation, such as the No Surprises Act of 2022, adds more pressure to the administrative and billing side of practices. In other words, more time is spent on admin and less on patients.
In this article, we will address these issues and provide proven methods to manage trending challenges and maximize the long-term revenue of your medical practice.
Front-end Non-clinical Functions
As the labor shortage persists, the medical industry will continue struggling to find skilled labor in the near foreseeable future. We created an informative article regarding the Epic consultants, labor shortage, how it impacts the medical industry in America, and how to overcome the associated challenges if you wish to learn more.
The labor shortage is not the only reason why outsourcing services such as medical billing and credentialing are growing so rapidly.
New technological solutions, changing regulations, bad debts and bills, and a desperate demand for cost-cutting in a high-inflation environment are some of the primary factors why medical practices are outsourcing non-clinical functions.
Medical Billing and Credentialing
When we consider all the factors mentioned in the previous section, it is no wonder why the medical billing outsourcing market is expected to grow at a compound annual growth rate of 12% until the end of the decade.
But it also doesn't have to be macroeconomic factors driving practices to consider outsourcing medical billing and credentialing. For many of our clients, it is the obvious choice as they scale their businesses. For others, it is about getting rid of unnecessary headaches.
With constant changes in medical coding, and new legislative changes demanding changes in billing practices, practices find it hard to keep up with the changes, which leads to mistakes, which in turn leads to delayed or denied payments.
The new No Surprises Act that was implemented in January 2022 could see practices paying fines of up to $10,000 for erroneous billing practices.
Credentialing and re-credentialing, on the other hand, are tedious and time-consuming exercises but, if not handled perfectly, lead to delays or claims denials. Credentialing requires continuous attention and attestation, and it has a detrimental effect on your cash flow if not done properly.
This is the first proven method of gaining operational efficiency that would affect your bottom line positively. In the long term, outsourcing medical billing and credentialing services will save your practice time and money. More importantly, it alleviates medical providers of additional worries and frustration.
The other upside is that monitoring and reporting on outsourced services are quite intense. According to Neolytix, their clients appreciate the hands-on-the-pulse approach quite empowering.
Virtual Medical Assistant (VA)
VA is becoming a norm in many practices nationwide. Quite often, practices seek a VA to take care of certain administrative tasks that the permanent employees are too busy for at a given time. One of the advantages of hiring a VA is that you only pay for the work that was done, and you can negotiate the amount of time you require their services.
In the majority of cases, practices realize the cost-saving benefits of hiring VAs as well as their potential to perform tasks beyond the scope they had intended in the first place. Most practices continue to hire these VAs or expand their team of VAs to include other outsourced functions such as marketing, for example.
Apart from being cost-efficient, virtual medical assistant improves revenue. VAs bring to practice their skills and the monitoring of their performance behind the scenes add tremendous value to the operational efficiency of any medical practice.
Digital Healthcare Marketing
One of the biggest reasons why digital marketing for medical practices is becoming pivotal to sustainable growth is the global change in consumer/patient behavior. Patients are becoming more skeptical about referrals, whether they are from physicians or acquaintances. Studies reveal that 88% of people trust online reviews, and the percentage of people changing their minds after viewing online reviews is also increasing.
That's why it's important for businesses interested in selling digital healthcare products or services to hire an experienced medtech digital marketing agency. These agencies can help your business navigate the complex world of online marketing, create effective social media campaigns, and develop other online strategies that will drive traffic and leads to your website.
A trend of entitlement had emerged from patients that practices need to manage. No longer do they only expect proper medical care, but they want to be wined and dined, so to speak. It is about the holistic patient experience instead of just receiving excellent medical care. Driven by another trend, namely instant gratification, these patients will find alternatives if they don't get what they want.
For instance, the growing role of digital marketing for dental clinics helps in enhancing patient's experience, brand credibility, and exposure, which in turn will lead to a strong online presence, and an increase in revenue.
Patients will be seeking alternatives when they are unsatisfied, and when they do, your practice needs to be visible so that they knock on your door. That will not be possible if your practice appears on page 10 of search engine results for your geographic region. This brings us to our next point.
Search Engine Optimization (SEO)
A recent study revealed that 98% of respondents do not browse past the first page of search engine results. That is why SEO is so important. It is the ultimate weapon in the battle of search engine ranking supremacy.
Apart from getting more exposure to potential patients on the prowl for a new medical provider, your ranking also plays a role in credibility. Potential patients perceived higher-ranked companies to be more credible than the lower rank ones at first glance. But reaching the upper-end of search engine results is an enormous challenge that deserves expert help.
Building an online presence to maximize your long-term revenue through medical practice. You can conduct daily or weekly podcasts. It's fun to connect with your target audience and hold online competitions. Whoever wins can join you in the next podcast session. This allows you to build meaningful relationships with listeners, said Mat Rezaei, CEO & Founder of Upguys.
There is a myriad of factors that contribute to how search engines perceive your website and rank it, and these factors change as the algorithms of the search engines change. One of the first steps you should take is to do a website health check. Little technical glitches that you are perhaps unaware of could lead to lower rankings.
With the help of health check and Google analytics, you can determine areas of improvement such as keyword quantities, links, business listings, etc. Here is an example of a speech therapy clinic in Illinois' key metric data, before and after Neolytix's digital marketing intervention strategy.
Metric
Pre-intervention
Post-intervention

Digital Authority Score

6

12

Backlinks

13

101

404 Errors

7 Pages

0

Keyword rankings

1 in the top 50

5 in the first position

15 in the top ten positions

Technical SEO

Missing

180% increase in traffic

62% increase in average session duration

100% increase in organic leads
SEO is not a one-time fix that sets you up for life. It requires ongoing attention and intervention. Make sure that the digital marketing company you collaborate with provides ROI-based digital marketing plans and provides ongoing monitoring and feedback.
Branding Logo Design and Website Management
The mechanics behind branding are far more complex than many people perceive it. The visual cues we receive subconsciously from purely observing colors and shapes and spacing elicit emotions and actions without us even realizing it. Marketing experts know which colors, font type, images, shapes, etc., to use to match a specific company with its intended target audience.
To give you a very simple example, would you rather buy sparkling water with a blue label and white cursive text or a bottle with a brown label and green comic sans text? Did you notice how the last mental image almost repulsed you or made you laugh? The same could happen to your website and branding when it is done incorrectly.
Aesthetics is certainly not the main factor that will get your website to rise in the rankings, but it helps a lot. The more aesthetically pleasing your website and its content is, the longer time people will spend browsing. The time that they spend on your website shows the search engines that what you have there is worth showing to people and, therefore, will contribute to improved rankings.
Rebranding is essential to every organization. Even a well-established company like Coca-Cola rebrands every so often. Although their primary colors stay the same, the logo and slogan change along with many other facets that we sometimes don't even notice. When was the last time you considered branding for your practice?
Conclusion
Maximizing the financial growth of a small-to-medium medical practice depends on upholding a reputation of providing excellent medical care, optimizing non-medical processes, and improved marketing to attract more patients.
Enhancing operational efficiencies does not only contribute to a reduction in costs but also help enhances the overall patient experience that is vital for patient retention and practice growth goals.
Outsourcing non-medical processes such as billing and credentialing streamlines processes, reduce costs and mitigate non-compliance risks.
Increasing the revenue of practice should no longer be dependent on excellent medical care and referrals alone. Research findings prove that medical practices need to have a robust online presence to remain competitive. How potential patients perceive healthcare providers from their online presence plays an increasingly important role in the future success of a medical practice.
The views expressed in this article are those of the authors and do not necessarily reflect the views or policies of The World Financial Review.