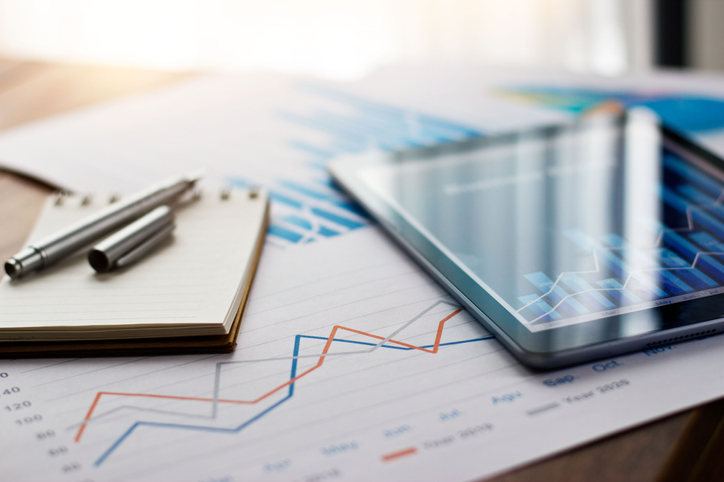 There's no escaping the current state of the global economy. Higher prices and increased cost of living expenses pale in comparison to most household incomes, resulting in financial strain and increased stress. Though consumers can do nothing to single-handedly improve the economic climate, gaining control of their finances makes it easier to navigate hardships and simplify life. That's where ONE plays a significant role.
What Is ONE?
Established in 2019, ONE is an agency that offers financial management products, including banking accounts, lines of credit, and credit builder cards. The fee-free and affordable features and tools provide a one-stop shop for managing financial accounts, building or restoring credit, obtaining funding for everyday purchases or unexpected expenses, and so much more.
ONE Banking Products
ONE offers banking accounts packed with a ton of tools and resources. The Spend, Save, Auto-Save, and customizable pockets serve as virtual dividers where customers can split, organize, save, and budget their finances more effectively. ONE Account holders benefit from perks including earlier paydays (Up to 2 days faster), no fees (EVER), 3.00% APR, and fee-free overdraft protection. Other banking product features include virtual cards, scheduled pocket transfers, widgets, and shared accounts for complete control over your finances.
ONE Credit Products 
Need to borrow money or improve your credit? ONE's credit products include a line of credit and credit builder accounts. At only 1.0% monthly interest (with the first-month interest-free), eligible customers can receive a line of credit to use at their discretion. There are no additional or hidden fees, you only pay for what you spend, and since it's linked to the ONE debit card, you have immediate spending access.
For ONE customers that need assistance improving their credit, the credit builder is available. It's a secured pocket where account holders can transfer as little or as much money as they want. The funds from this pocket can be used to make purchases ranging from gas and groceries to credit cards and utilities. Transactions from the credit builder pocket are reported to the three major credit bureaus as a loan with positive payment history.
How ONE is Shaping Financial Management 
So, how does being a ONE customer improve your finances and simplify your life?
One Financial Platform – With a ONE account, customers can view their finances on a single platform. From pockets and lines of credit to options to synch outside financial accounts, consumers have a clearer picture of how they're spending and saving their money.
Earlier Paydays – No-fee direct deposit features enable customers to receive their paychecks up to two days earlier. Such an advantage makes it easier to budget, make payments, cover everyday expenses, keeping your finances on track.
No-Fees – No matter what your financial status, no one likes the idea of spending money unnecessarily. ONE customers have the advantage of avoiding monthly maintenance, overdraft, wire transfers, foreign transaction, or hidden fees.
High-Yield APR – Savings pockets can earn customers a 3.00% APR, enabling them to build more savings over time.
Affordable Financing – Lines of credit are offered at 12.00% interest, making them more affordable than credit cards and short-term loans.
Build Credit – The credit builder creates a positive track record for payment history on your credit report each month. As payment history accounts for 35% of your credit score, responsible use of the credit builder account will help you establish or revive your credit over time.
Share With Others – Creating a budget or line items for households is easier with shared pockets. Customers can collaborate with family members creating healthy financial habits across the board.
In times where the economy can fluctuate from one extreme to the next, financial management is crucial to everyday life. ONE offers an opportunity for consumers to develop a responsible relationship with money, budgeting, and saving. From no fees and early paydays to pockets and credit building, ONE customers find that navigating the uncertain economy is more manageable.
Disclaimer: This article contains sponsored marketing content. It is intended for promotional purposes and should not be considered as an endorsement or recommendation by our website. Readers are encouraged to conduct their own research and exercise their own judgment before making any decisions based on the information provided in this article.


The views expressed in this article are those of the authors and do not necessarily reflect the views or policies of The World Financial Review.