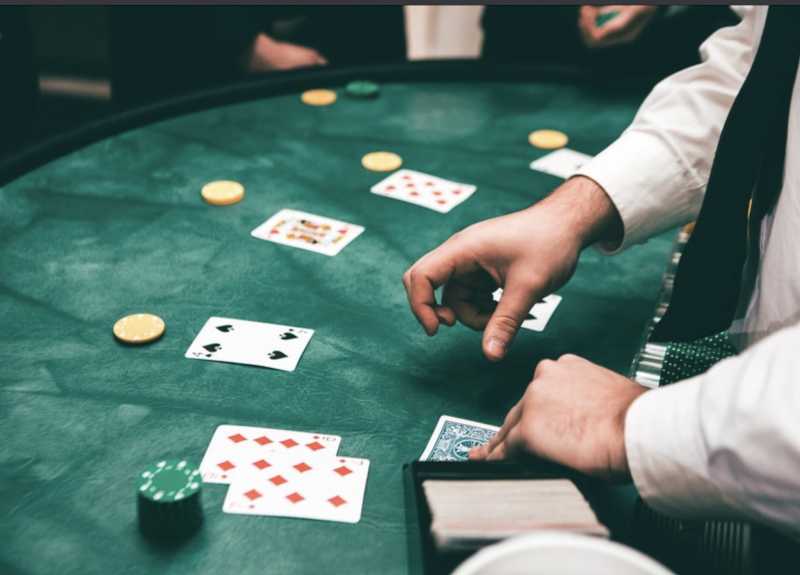 In recent time, the debate on how much regulation should be imposed on gambling and casino operators have been fierce. Of course, abuse cases are numerous, and several gambling operators cannot deny noticing cases of gambling addiction. This has made it imperative that the way and manner in which casino operators' work is being reconsidered and monitored. While the rules and regulations for casino operation seem fair, not every casino operator agrees.
The different regulatory bodies around the world, such as the UKGC, have made their intentions and penalty for violations clear. However, despite the apparent need for regulatory supervision, some operators have chosen to operate their casinos from more relaxed jurisdiction. In this text, we explain what offshore gambling is and why some casino operators prefer to operate in this manner. Also, considering how volatile gambling is and the risk of problem gambling, one may wonder how much regulation is necessary.
What is Offshore Gambling
Offshore gambling is carried out in offshore casinos and is the exact opposite of gambling with Licensed operators anywhere globally. Offshore operators are not bad guys as they are legal entities without a UK license or presence in the UK. Not to forget the twist involving operations from places where there is laxity towards the operator's responsibility to customer's safety.
This cannot be interpreted to mean that all offshore operators that exist are unethical, or at best, legal scammers. Nevertheless, the sad fact is that several rogue licenses have ruined jurisdictions' reputation, including Curacao, Antigua, and Barbuda. Basically, every Caribbean gambling regulator's reputation has been tarnished, and nothing has been done to change that situation. It is clear why some casino operators who do not find having a license from strict jurisdiction operate offshore.
Offshore operators have publicly been banned and prosecuted in jurisdictions that are very serious in this matter, their reputation irrespective. This has been the mode of operations in socially highly-rated markets like Canada, the UK, Australia, and the United States. However, in places where online gambling is not considered or regulated, offshore casinos can find greener pastures to thrive possibly.
What is Licensed Gambling?
Just as one would need a permit to drive, casinos need to get a license from regulatory bodies before operating. The regulatory body will only issue a license to operate after such a casino has passed a thorough evaluation process. The evaluations are to confirm if casinos are good enough to practice and protect both clients and the gambling industry. The list below is a few points out of the long checklist required by regulatory bodies for casinos to meet.
Complying with all of the jurisdiction's standards of operation, as well as technological standard to guarantee fairness

Transparency of the source of money received

Adhere to the protection of customer from the dangers linked to problem gambling




Once licensees are permitted to operate, they have to deal with penalization and huge fines or revocation if they default.
Gambling with Offshore and Registered Casino and Gambling sites
Registered casinos in a jurisdiction, such as the UK, are required to be a part of Gamstop. The UK setup Gamstop to promote safe gambling and combat problem gambling via self-exclusion. But when people wish to bypass Gamstop and still gamble in a casino they can trust, there are offshore casinos. A player's safety may be more guaranteed in a registered casino, but there are some honest offshore casinos.
Sometimes, the regulations and restrictions placed on licensed casinos may be considered too harsh even by customers. This may cause more reasons why people may want to patronize offshore casinos even though their safety may be at risk.
Conclusion
One of the major reasons why some casino operators may prefer to operate offshore is likely cost-effectiveness. Unlike their licensed cousins who have to pay taxes and risk getting penalized for misconduct, offshore casinos worry about nothing. Also, there is the upside of getting more customers who prefer unrestricted access to gambling activities regardless of the risks.
The only important thing gambler must consider is whether they will be fairly treated. After all, gambling itself is risky fun, no matter where you play or how you choose to play.
Disclaimer: This article contains sponsored marketing content. It is intended for promotional purposes and should not be considered as an endorsement or recommendation by our website. Readers are encouraged to conduct their own research and exercise their own judgment before making any decisions based on the information provided in this article.


The views expressed in this article are those of the authors and do not necessarily reflect the views or policies of The World Financial Review.