A buzzword in business for the last several years is agility. With agility we refer to the skill of leaders and companies to be able to deal with (unexpected) changes and ensure that the company maintains its focus and purpose whereas circumstances are volatile. Today, it's this ability to deal with uncertainty and changes that many consider to be an important leadership skill (Joiner & Josephs, 2007). What is interesting, however, is that an implicit assumption of this desired leadership skill seems to be that no matter what happens, the best leaders should always be capable to deal with any kind of curveball thrown at them and find a solution that makes the company act and decide in ways different than in the past. But, is this always possible? Can we expect our leaders to always think out of the box and come up with alternatives that will keep the company going ahead in the most volatile circumstances? I'm afraid that this is not a realistic view. Instead, sometimes, companies will be faced with situations that – no matter how smart their leadership – cannot be changed and where no alternative can be found. Under those circumstances, an acceptable plan B simply does not exist. The only way to deal with such situation, then seems to be to keep walking the road that others (market, competitors) have shaped and be determined to give it your all.
A company that has frowned eyebrows in the last few years and that exactly is doing what I described earlier, which is to keep facing a fight in which they do not set out the parameters to work by, concerns the company Huawei. Huawei is a Chinese telecom giant, which was founded by Ren Zhengfei in 1987 in Shenzhen. The company moved into the super league of telecommunication organizations when it surpassed the then-world leader Ericsson in 2012 in terms of sales revenue and net profit (Tao, De Cremer, & Chunbo, 2017). The growth and status of Huawei continued to rise since then with every year higher profit and more patents submitted. But, this all came to a stop when the company was drawn into the US-China trade war when the daughter of its founder – Meng Wanzhou – was arrested in December 2018 in Vancouver (on 24 September 2021, prosecutors in the New York federal court communicated that she would be released). An international warrant, issued by the US government, charged Meng and Huawei with bank and wire fraud in violation of American sanctions on Iran. While the US-China trade war intensified, a conflict of interests between the two largest economies in the world also surfaced. As a result, the US forcefully took actions that were specifically direct towards Huawei. For example, in 2019, US companies were informed that they could not transfer technology without a government license anymore to the Chinese company. Huawei was as such prevented to license Google's commercial components for Android – which they used for their smartphones – as such making the company in the meantime has lost relevance in the global smartphone market.  Indeed, Eric Xu Zhijun, Huawei's rotating chairman, noted in 2021 that the sanctions imposed by the US affected especially the company's smartphone business by leading up to losses of US$30 billion a year.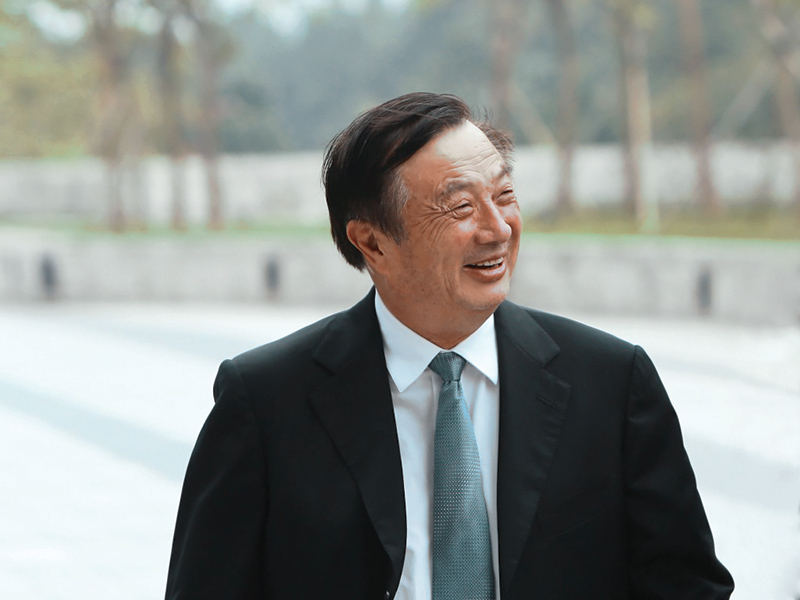 While – financially speaking – the company has been hit hard, a question that many observers are asking themselves is how Huawei's spiritual leader, Ren Zhengfei, will respond and whether he will come up with a plan B that could surprise the US. Huawei has made surprising moves in the past and now with so many global challenges emerging, many expect the company to do whatever is needed to survive –  in both good and bad ways. So, what plan B will the company come up with? And, there are good reasons to expect why exactly Ren Zhengfei could be the one to deliver a solution to the political and financial hurdles the company is confronted with. The founder of Huawei is someone who is always on as he has a "survival" mindset – no matter when things are going well or bad, he will be cautious and think about surviving. As a result, he has proven to be capable of bringing different scenarios to the table when change is needed to ensure survival (De Cremer, 2019). In other words, within Huawei, he's still the man to go to when a plan B is needed in the face of adversary. This plan B seemed to come into play in 2021 when Huawei started applying the tech knowledge the company has acquired over the years to other areas of expertise. Their R&D department visibly made a shift to including cloud services and artificial intelligence (AI) and used this enhanced focus on these new emerging technologies to support moves into new growth markets, like the smart vehicles and health industry (Chiu, 2021).
Plan B seemed to be in place and Huawei appeared to walk this new path. However, in November 2021, Ren Zhengfei surprised – while also raising suspicion – the world by saying that "When There's No Way for Retreat, It's the Road to Victory." (Global Times, 2021) The article made clear that Ren Zhengfei apparently did not see too much value in putting all its eggs in the Plan B basket. Instead, he expressed an attitude suggesting that there is really not much room available for a feasible plan B. If this is true, he seems to have concluded that the only viable approach is to keep walking the road set out a while ago. Although this attitude, and for good reasons, raises the eyebrows of the global community even further (there must be some financial and political support to stay in a fight where you have little power), he's not the first leader to engage in a "no-alternative exists" strategy. It's a similar attitude as when Margaret Thatcher in the 80's famously said that there no alternative was available for the country and that all focus should be on the one option available. It was Thatcher's way to make clear that for her only one system (market economy) was viable, which meant that for her any discussion or debate about the topic was over. In a similar vein, Ren Zhengfei seems at ease with what has happened and does not deem it necessary to steer away and find other ways for his company to do business (De Cremer, 2020).
To illustrate how a weak position can be turned into a strength by focusing, Ren Zhengfei has noted often in the past that: "Water is soft, but Germany, for example, uses high-pressure water to cut steel plate. Air is also soft, but rocket engines can use that same air to propel a whole rocket."
Of course, by denying the possibility of a plan B, Ren Zhengfei seems to be on course to continue the fight with the US. But, this reality check – interestingly enough – does not counter to Ren Zhengfei's beliefs. In fact, in the same interview with the Global Times, he noted: "I believe peace is achieved through fighting – we must use hard work and heroic sacrifices to create a peaceful environment for the next 30 years, so that no one dares to bully us." Being a military man, the fighting spirit signalled by his words should not be a surprise, but nevertheless, for many it does not seem like a rational strategy – especially in a business world that is largely risk-averse and prefers agile mindsets to deal with crises and conflicts in a variety of ways. But, again, if we look at the past behavior of Ren Zhengfei, it may not be such a surprise. Indeed, by sticking to the original strategy and goals of the company and thus not to retreat by trying to find other (greener?) pastures, a benefit that emerges from this "fighting" attitude is that of clarity and being focused on one single goal. And, indeed, being focused on everything he undertakes is exactly one of Ren Zhengfei's trademarks (De Cremer & Zhang, 2016) – especially so if one believes to be in a weak position. To illustrate how a weak position can be turned into a strength by focusing, Ren Zhengfei has noted often in the past that: "Water is soft, but Germany, for example, uses high-pressure water to cut steel plate. Air is also soft, but rocket engines can use that same air to propel a whole rocket."
Although his philosophy about what appears weak can be strong, it may still not tell the entire story why he decides to stay on the road of plan A. To understand this decision in a better way, it may make sense to borrow from the readings of Sun Tzu's masterpiece "The Art of War". In this book that many consider one of the most important leadership books, Sun Tzu uses his knowledge of military strategy and thinking to identify several pieces of wisdom that can help to win a war (Chen & Lee, 2008).  One principle that is especially relevant to the decision that Ren Zhengfei has taken concerns the idea that troops (in the present setting: teams and employees) will have greater morale when they have no way to back out (Wu, 2001). According to Sun Tzu, a situational approach to leadership is needed in which the leader always tries to turn a given situation into his/her advantage. So, what may be the advantage of not coming up with a plan B? What may be so beneficial to stick to plan A that – due to the intense present conflicts – is probably the road most difficult to walk? Well, exactly because plan A has become so difficult to achieve, this threatening situation – using Sun Tzu's words – can be used to increase cohesion and morale of the troops. Ren Zhengfei thus seems to be betting on the morale boost that is expected to come along with recognizing that there is only one road ahead and that nothing else is left than to give it their all, to help him and the company to survive.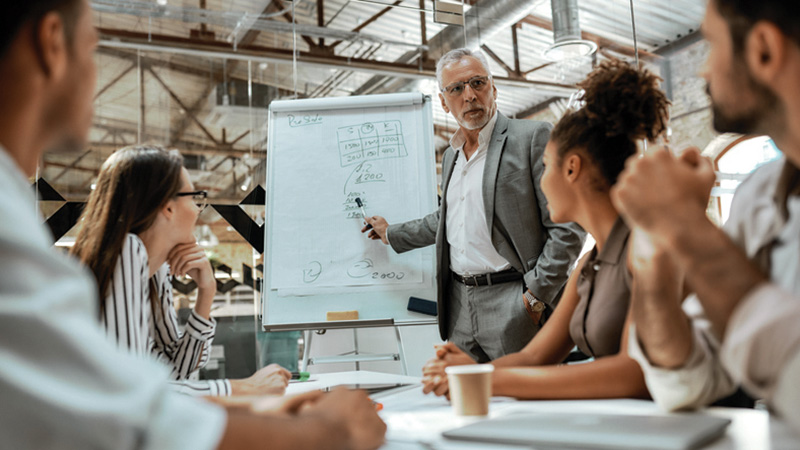 Of course, it's not simply sufficient to confront your employees with the reality that there is no way back and that only the road forward is the one to choose. Instead, one should also facilitate that the company becomes and acts as a cohesive community that is willing to sacrifice. And, the creation of such a work culture is something that Huawei has exactly been working on the last year. Just like Sun Tzu says that you need to treat your men as you would your own beloved sons for them to follow you into the deepest valley, Ren Zhengfei framed the arrest of his daughter Meng Wanzhou in such a way that Huawei employees felt personally involved while being part of a community that is inspiring and deserving of their commitment. Specifically, after his daughter was arrested, Ren Zhengfei noted that of course he was sad that his daughter was arrested, but at the same time he also emphasized that this would be a valuable life experience for her. It was his opinion that, like all Huawei employees, she worked for the company, and from that perspective all employees are equal and would be treated in similar ways. This kind of language made that Huawei employees all could feel like daughters and sons of Ren Zhengfei. When Meng was released on 24 September 2021, this community sense was further strengthened by having all employees look forward to the daughter returning to her home, that is, Huawei and all its employees (under the leadership of her father; De Cremer, 2021).
Taken together, the response of the spiritual leader of Huawei seems to signal that the tech war with the US has been brought to the trenches. Rather than looking for alternative ways out of the present conflict, a mindset of status quo – and thus a lack of agility – may have been chosen by Huawei to preserve their interests while at the same time sticking to their original goals and ambitions. In line with Sun Tzu, it reflects a leadership style that knows no retreat and as such elicits feelings of loyalty and determination among its followers. Clearly, emotions like loyalty and company pride speaks for the mind of the company and as such it may be a war that will last for some time.
About the Author
David De Cremer is a Provost's chair and professor in management and organizations at NUS Business School, National University of Singapore. He is the founder and director of the corporate-sponsored "Centre on AI Technology for Humankind" at NUS Business school. Before moving to NUS, he was the KPMG endowed chaired professor in management studies and current honorary fellow at Cambridge Judge Business School. He is also a fellow at St. Edmunds College, Cambridge University. He is named one of the World's top 30 management gurus and speakers in 2020 by the organization GlobalGurus, one of the "2021 Thinkers50 Radar list of 30 next generation business thinkers", nominated for the Thinkers50 Distinguished 2021 award for Digital Thinking (a bi-annual gala event that the Financial Times deemed the "Oscars of Management Thinking") and included in the World Top 2% of scientists (published by Stanford). He is a best-selling author with his co-authored book (with Tian Tao and Wu Chunbo) on "Huawei: Leadership, Culture and Connectivity" (2018) having received global recognition. His recent book "Leadership by Algorithm: Who leads and who follows in the AI era?" (2020) received critical acclaim worldwide, was named one of the 15 leadership books to read in Summer 2020 by Wharton and the kindle version of the book reached the no. 1 at amazon.com. His latest book is "On the emergence and understanding of Asian Global Leadership", which was named management book of the month July (2021) by De Gruyter. His website: www.daviddecremer.com
References
Chen, C.C. & Lee, Y.T. (2008). Leadership and Management in China, Cambridge University Press, New York.

Chiu, K.(2021). Huawei looks to cloud services in 2021 as US sanctions strangle smartphone business. South China Morning Post (https://www.scmp.com/tech/tech-leaders-and-founders/article/3116243/huawei-looks-cloud-services-2021-us-sanctions)

De Cremer, D. (2019). Hard-Wired to survive in the UC-China trade war. The European Financial Review, August-September, 7-11.

De Cremer, D. (2020). No regrets! Accepting the past to survive in the future. The World Financial Review, November-December, 4-7.

De Cremer, D., (2021). Promoting organizational resilience with a message of hope. The World Financial Review, November-December, 23-25.

De Cremer, D. & Zhang, J. (2016). Why Focus-based Leadership is important to Huawei's Business Strategy. The European Business Review, May/June, 40-43.

Global Times (2021). Huawei founder Ren Zhengfei calls for 'hard fight, heroic sacrifices' amid US chip sanctions. Retrieved from: https://www.globaltimes.cn/page/202111/1238103.shtml?id=11

Joiner, B., & Josephs, S. (2007). Leadership agility. John Wiley & Sons, Inc.

Tao, T., De Cremer, D., & Chunbo, W. (2017). Huawei: Leadership, culture, and connectivity. Sage Publishing.

Wu, R.S., Wu, X.L. & Lin, W.S. (2001). Sunzi: The Art of War; Sun Bin: The Art of War, Foreign Languages Press, Beijing
The views expressed in this article are those of the authors and do not necessarily reflect the views or policies of The World Financial Review.