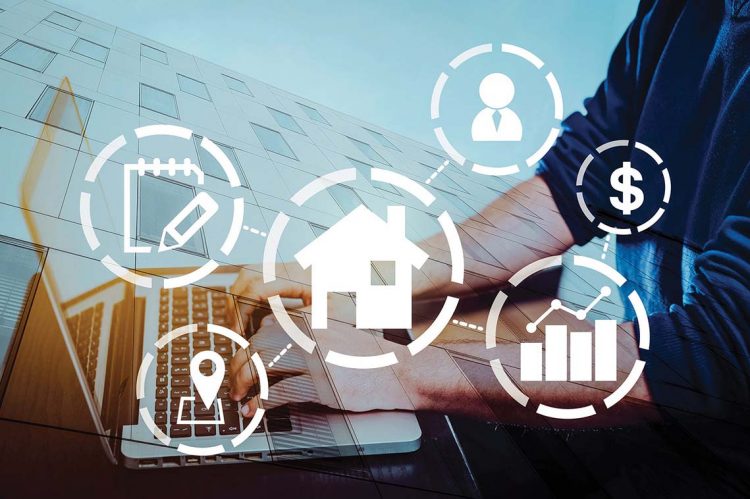 Like so many other industries, commercial and industrial real estate are going through drastic changes — mainly driven by new technologies.
This trend has been propelled by economic and social changes that required new property technology, or PropTech, to handle the new ways that society manages, rents and sells properties.
"Commercial real estate, just like residential real estate, is seeing big changes to building management and operations," said Niagara's Jordan Fletcher, president of the southern Ontario real estate company Gorge Holdings. "There's so much to be excited about right now if you're involved in this industry."
According to a report from Velis titled "Commercial and Industrial Real Estate Technology Trends 2021/2022 and their Benefits," the continued growth of facility and maintenance management software led to increased automation, AI (Artificial Intelligence), or IoT (Internet of Things). It's about time, too, because the commercial real estate industry was in desperate need of innovation, the report said.
Velis identified several major technologies currently reshaping the industry, including:
IoT and Automation

Artificial Intelligence

Mobility

Big Data in Real Estate

Health-centered Solutions

Virtual and Augmented Reality
Jordan Fletcher pointed out that the Internet of Things, the network of "smart" devices connected to the Cloud, has special importance for the real estate industry, as the number of connected devices worldwide is projected to reach 25.4 billion by 2030.
"The Internet of Things has a lot to offer in real estate management because it allows for an incredible amount of automation, making it easier to solve simple problems for owners, tenants, building managers and technicians," Fletcher said.
During the last 10-12 years, there has been incredible growth of technology-based companies providing real estate and built environment services — with a 300% increase since 2010, according to a 2021 JLL report titled, "Transform with technology: Shaping the future of real estate."
In its report, JLL identified more than 7,800 companies that offer technology solutions, and which have raised more than $97 billion (USD) of equity funding in the past decade.
The rise of these technologies can support many improvements in real estate, the report argues, including sustainable building and management practices, healthier and more "human-centric" environments, and convenient digitized transactions.
"COVID-19 has created an unprecedented opportunity to rethink technology in the built environment," the JLL report said.
Venture capitalists and angel investors saw the writing on the proverbial wall at least two years ago, when they invested $24 billion into PropTech in 2020 — a 24 percent increase over 2019. Again, the consensus seems to be that the commercial real estate industry had long needed a makeover.
"This modernization was overdue," Building Engines wrote. "CRE [commercial real estate] has traditionally been a laggard industry that relied on back slapping and clipboards over cutting edge technology."
It's understandable that many people in the commercial real estate industry might feel a little overwhelmed by the speed and breadth of the changes coming, Jordan Fletcher said. But those who want to stay competitive will make sure that they do their homework and embrace these technologies, he added.
"This is not a time to be leery of change, especially in real estate and PropTech," Fletcher said. "It's a time to embrace these changes and see how they can improve our business and push it into the future."
The views expressed in this article are those of the authors and do not necessarily reflect the views or policies of The World Financial Review.