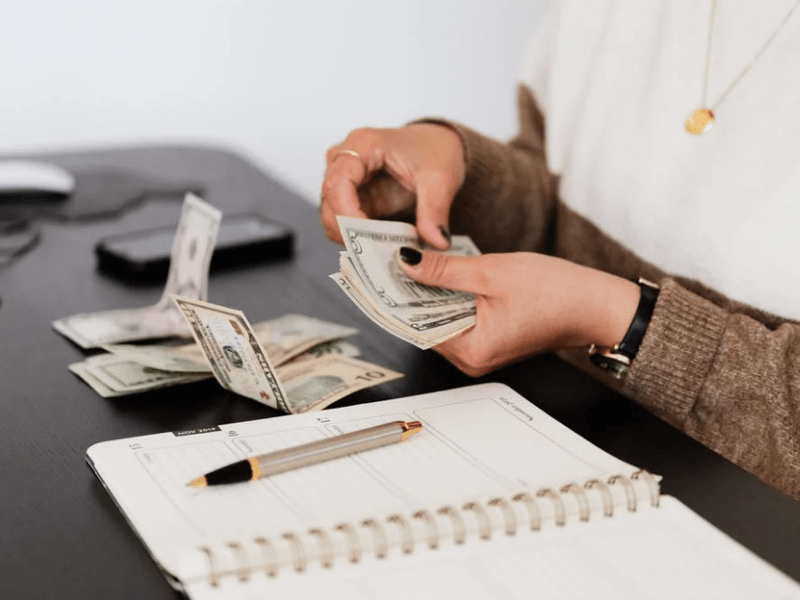 We all have financial dreams but it takes commitment to turn them into achievable goals. Financial goals come in different forms depending on what you want to achieve. If you plan to set financial goals, you have to work diligently to achieve them. Read on to learn how you can get the necessary help that you may need to achieve your financial goals.
Write Your Goals
Before you start your journey of putting your financial goals into action, you must know that you will not achieve anything if you do not write them down. Financial planning involves the development of a goal chart where you clearly define one goal. You also need to determine the money you want to save and create a timeline for achieving that. Try to think of ways that can help you earn extra money to reach your goal. Make sure that your financial goals are realistic and measurable to avoid chasing something impossible.
When you write your financial plan, make sure you follow it and avoid making unplanned changes since this can affect your ultimate goal. You should review your plan after a specific period to check progress and make necessary changes to your original plan.
Consult Financial Advisors
Many people often encounter problems when it comes to handling financial issues like debt management, planning budgets, and earning extra money. One measure that you can take to accomplish your financial goals is to schedule a meeting with a certified financial advisor. If you take the time to visit this link, you can gain more insight into their role and how they help clients grow their wealth. Financial advisors are professionals with expertise in providing financial management advice. Your financial goals do not just come from nowhere, and this is the primary reason why you need a detailed plan for your investment strategy.
Plan for Your Financial Goal
When you outline your financial goals, you need to create a budget that you will use to achieve them. You must create a savings deposit and look for other means to earn extra income that you can use to support your goals. You can also set automatic transfers but make sure you do not undermine other important needs. Remember to start small and gradually increase your savings when you are clear about everything that needs to be done to achieve your goals.
Reward Yourself
When you set your financial goals and define them, you should avoid the risk of working very hard to achieve them since this can be a fast way of burning out. Many people often fall into the trap of losing sleep and forgoing other activities in pursuit of their financial goals. This is not the proper way of achieving them since you need to make small changes as you grow your plan. You must also reward yourself for the small gains that you get from your financial goal. When you take a break, you will realize some previous mistakes that you should avoid in the future.
Surround Yourself With the Right People
When you embark on a journey to build financial goals, you should associate with like-minded individuals. If you want to save money for debt clearance, try to identify people who are also working toward the same aspirations. A great way to meet like-minded people is to seek a network of people sharing similar goals as you. You can utilize the internet to research networks comprising individuals with similar goals and objectives. Your network can start with just a single person, but it will grow dramatically if you show commitment to whatever you will be doing.
Grow Your Financial Knowledge
Many people lack basic financial knowledge, and they end up resorting to trial and error methods. You need to read finance books to improve your understanding of financial issues. These books are published for a purpose, and you can use them to correct your mistakes. You must try to avoid focusing too much on making money but learn the steps of sticking to your goals. Too much focus on money will make you burn out quickly, and this may cause you to never achieve your financial goals.
We all aspire to achieve the financial goals we set, but this is not usually an easy feat to achieve. There are different steps that you should consider if you want to achieve them. For instance, you need to draft a plan that should guide you in everything you do. You need to utilize different sources as well to improve your financial knowledge, in order to help you set achievable goals.
Disclaimer: This article contains sponsored marketing content. It is intended for promotional purposes and should not be considered as an endorsement or recommendation by our website. Readers are encouraged to conduct their own research and exercise their own judgment before making any decisions based on the information provided in this article.


The views expressed in this article are those of the authors and do not necessarily reflect the views or policies of The World Financial Review.