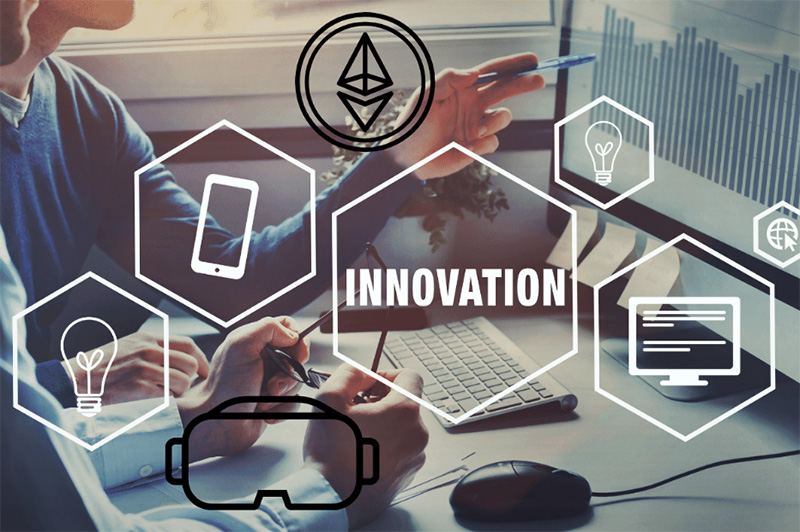 The gambling industry has seen tremendous evolution over the last couple of decades and continues to grow. While some regions still don't have a legal framework, others boast a fully regulated gambling scene with thriving providers and operators. 
Many innovations have come and gone, but others have stuck and evolved to shape the online gambling experience. Below is an overview of six innovative features you'll find across modern casino websites.
Live Dealer Rooms
When casinos first moved online, players could only explore the RNG (random number generator) based options, which are virtual video games with random results. RNG-based games are still prevalent today and account for the most significant share of casino games. Nearly all slots and virtual real money games depend on random generators. However, live dealer casinos are slowly growing into the mainstream market and are present in most top-rated casinos. 
Many fans of live dealer games choose online casinos without verification procedures because they use the latest technologies and offer umpteen games. As the name suggests, live dealer casinos are hosted from an actual studio featuring live dealers tasked with dealing cards, rolling dice, spinning roulette wheels, and performing other croupier roles. The games are broadcasted from a studio, and players join in via webcams. Live casinos allow players to interact with the dealer and others, creating an immersive experience reminiscent of land-based gambling.
Mobile Casino Apps
The term mobile casino is generally used to denote all gambling websites and apps accessible via a mobile phone, such as a smartphone, tablet, or iPad. Virtually all modern casinos are fully optimized to run on mobile browsers. However, not every gambling site features a dedicated app. 
Mobile casino apps offer a downloadable version of the casino that players can install on their devices and play games anywhere, anytime. Players can find apps for Android and iOS devices and access the same games, features, and promotions available for desktop users. Most gambling sites with an app are also optimized for mobile browsers. However, some operators focus on providing mobile casino apps, such as slots apps. Players can also explore demo games on apps without an internet connection.
Bitcoin and Crypto Games
Bitcoin is the leading cryptocurrency and one of the most popular choices among players looking for 100% anonymity on gambling websites. Released back in 2008, Bitcoin has grown into mainstream crypto used to complete digital transactions across all shops, including online casinos and sportsbooks. 
Today, players can bet using cryptocurrencies and withdraw funds directly to their crypto wallets because they have lots of advantages. Nearly all casinos that allow cryptocurrencies accept Bitcoin. However, players have a wide range of options, including Ethereum, Litecoin, Dogecoin, Tether, Bitcoin Cash, and many more. Cryptos are decentralized and don't require verification or disclosing sensitive ID details to the casino. As such, players can gamble privately without worrying about prying eyes.  Crypto payments are also swift, usually processed within an hour.
Progressive Jackpot Games
Jackpots are some of the most popular games available on gambling websites. They provide huge payouts, which is the main lure for players looking to bag life-changing wins. There are two main types of jackpot games; single (one-time) jackpot and progressives. Single jackpots have a unique feature that provides a one-time payout specified in the game rules and paytable. 
On the other hand, progressive jackpots feature a prize that's raised every time you fail to win. Part of your bet is taken to fund the jackpot prize, which can grow to millions in cash prize. Progressive jackpots offer the highest payouts, and bagging a win is almost guaranteed to change your life. Some popular progressives include the Mega Moolah slot, which holds the record for the highest win on a slot game after paying more than €19.4 million for a single spin.
3D Games and Slots
When online casinos first emerged, the games featured two-dimensional graphics with basic themes and fruit machine aspects. However, things have changed drastically, thanks to ever-advancing technology. Today, players have access to impressive game libraries that feature 3D slots and games with premium graphics, animations, and crisp colours. 
The introduction of 3D graphics has changed how people play casino games and enhanced the dull virtual windows into interactive and versatile interfaces that tell a specific story. Three-dimensional graphics offer immersive sceneries and add new elements to the gambling experience, especially in themed slots that feature iconic characters. The graphics bring these characters back to life and transform otherwise straightforward games into colourful, exciting stories distinguishable from every other offer.
Enhanced Slot/Reel Features
Slots are the most popular and abundant casino game, with hundreds of software providers and thousands of titles. Over the years, slots have evolved from classic three-reel fruit machines to sleek cinematic quests and treasure hunts with stunning themes and storylines. Slot mechanics have also evolved and now feature bursting wilds, walking wilds, double reels, avalanche reels, Megaways, etc. 
Of course, players can still explore classic three-reel games and standard five-reel options. However, each option comes with special features that distinguish the game from other titles. For instance, bursting wilds can randomly convert all symbols on a reel into wilds, resulting in multiple winning combinations. On the other hand, Megaways expand the number of symbols and reels that appear after each spin, resulting in thousands of winning ways.
Summary
There are several other notable innovative features available on gambling sites. For example, some websites already feature no-registration gaming, allowing players to deposit money, play games, and withdraw winnings without signing up for an account. 
Others accommodate VR and AR technologies and streaming (in the case of sports betting). Players can also explore licensed games, and new innovations are expected as the gaming technology advances.
Disclaimer: This article contains sponsored marketing content. It is intended for promotional purposes and should not be considered as an endorsement or recommendation by our website. Readers are encouraged to conduct their own research and exercise their own judgment before making any decisions based on the information provided in this article.


The views expressed in this article are those of the authors and do not necessarily reflect the views or policies of The World Financial Review.