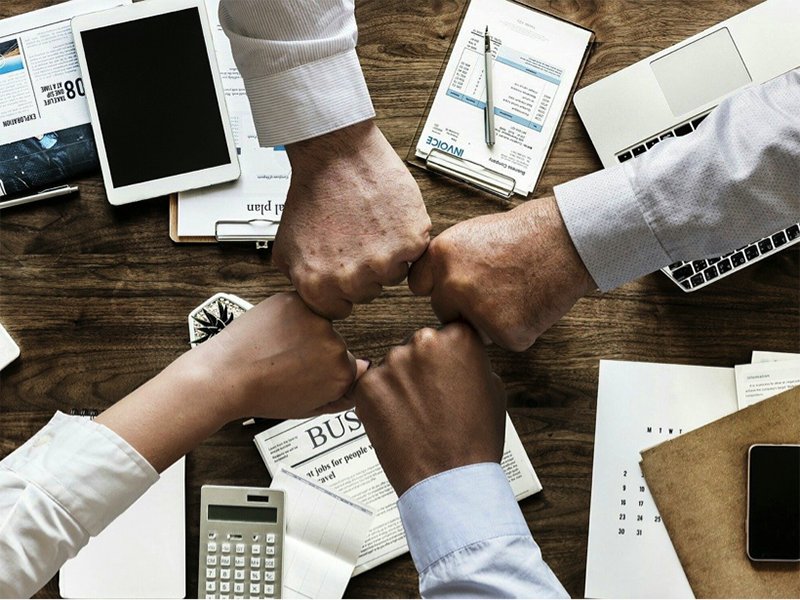 It is no wonder that every state is dealing with financial issues. Most leading firms and institutions are taking advantage of employees who can serve as a finance analyst or manager to secure their finances for future events. Nowadays, many organizations are setting up different industries all over the field. An MBA finance can manage the finances required for the management and make well-informed decisions. Also, many new trends are entering the business and finance sectors in recent times. For this reason, a large group of students is opting for an MBA with a specialization in finance worldwide.
MBA finance is a master's in business administration degree that covers different aspects of finance studies. A master's degree in MBA finance is the most suitable career choice for individuals with strong mathematics, finance, and economics skills. It allows you to create a balance between mathematics and management theory, driving your career towards a c-suite in the finance department. Do you desire to secure a stable and well-paying job? Then an MBA in finance is the right career path for you.
Is it confusing you whether or not to pursue the master's degree because of your full-time job or other life commitments? In this case, earning an online MBA degree can help you advance your career while maintaining the balance between work and family. Online program gives flexibility to these students to learn with the comfort of their home. There is no compromise in the quality of education in the online program in comparison with on-campus ones.
Prerequisites For Admission In MBA Finance  
After completing the undergraduate studies, there are some requirements necessary to pursue a master's degree. Some common prerequisites for the MBA Finance program are:
A bachelor's degree from a regionally recognized university

Letters of recommendation and statement of purpose

An English proficiency test such as TOFEL

GRE or GMAT score
Most of the MBA programs have set a benchmark for the GPA. Generally, the eligibility criteria in MBA programs with a specialization in finance ranges between 3.0 to 3.25. Some of the universities do not charge this criterion for students who express more passion and enthusiasm.
Also, it is mandatory to have work experience in the related field. Students failing to meet this requirement might not get the same preference as the ones with job experience. However, the admission team can consider internships. Students can submit references with their application as it will help them to distinguish themselves from other applicants.
Courses In MBA Program
After choosing a finance specialization in your MBA program, the next step is to search for courses. Considering that each university offers a different set of subjects, students should choose their electives according to their interests.
Here is a brief description of some of the most common courses in the program:
Applied Financial Management
The financial management subject involves the study of various financial operations in a business. It may include managing cash flow, planning of finances, and valuation on liabilities. Students might learn some case studies in this course to understand real-life scenarios.
Creating and managing portfolios are the main focus of this course. Students will get to study the concepts of risk vs. return, common shares, diversification strategies, and many more topics.
This course has four core areas: trade, management of assets, financial markets, and advisory. Other topics, such as merging, form strategy, and design, will also be a part of this course.
In this course, students learn how to analyze the data of the financial statement for any firm. The topics, such as bond ratings, loan requests, and accounting data, come under this course.
Within this course, students study the international financial markets. Students will explore topics such as cryptocurrencies, foreign investments, and global liquidity. In addition to it, the course covers a variety of rules and regulations necessary for foreign investment.
This course helps students to gain extensive knowledge about how the system in which financial experts work. They will learn the tools, concepts, and applications to analyze financial data. Students may also understand how to make financial decisions such as valuation, cash flow, capital assets, and much more.
Job Roles for MBA Finance Graduates
There is a wide range of employment options in various organizations that an MBA in finance can prepare you for:
A financial advisor's responsibility is to help their clients with the planning of finances in the future. They give their clients advice about where to invest their money. They also provide information about the popular products in the market to put the finance to fair use.
The role of a financial manager is to look over all the financial analysts and assist them. Creating financial records, strategizing the organization's finance, and educating finance team members are the primary responsibilities. Also, they act as a link between the finance team and members of other business departments.
Chief Financial Officer (CFO)
CFOs are responsible for overseeing all the financial activities in the organization. CFOs manage the departments related to taxation, investment, accounts payable or receivable, and pricing decisions. A Chief Financial Officer's average salary ranges from 98,700 USD to 298,000 USD in the United States.
The role of a Corporate Controller involves overseeing both financial and accounting operations in the firm. The Corporate Controller is responsible for monitor budgeting, invoicing, payroll processing, and accounts payable. They are also responsible for establishing and implementing financial policies.
Management Consultants either establish their own business or work for third-party consultant companies. They conduct extensive research or gather data for their client. Management Consultants try different hypotheses to understand what works best for their client business.
Conclusion
Pursuing a masters' degree in MBA finance opens a gate to several job opportunities. Apart from academic knowledge, many business schools provide career counseling facilities, internships and organize job recruitment events. It allows you to build a strong network with the professionals to grow in this field. The critical point is to maintain focus and absorb as much knowledge as possible.
The views expressed in this article are those of the authors and do not necessarily reflect the views or policies of The World Financial Review.