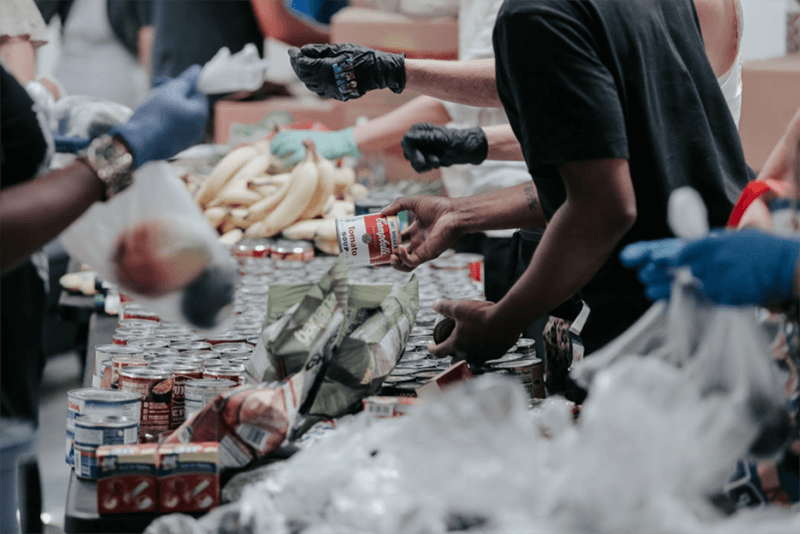 By Nicole Garrison
As November nears, so do Black Friday and Giving Tuesday. The first 'holiday' may be very well known, but unfortunately, the same cannot be said about Giving Tuesday. And while over 90% of Americans know about Black Friday, only less than 20% know about Giving Tuesday.
Giving Tuesday
No wonder, since Giving Tuesday came into being in 2012. Two organizations, the 92nd Street Y and United Nations Foundation came together and decided to take one day a year and use it to celebrate the joy of giving and sharing what we've got. Many started donating, and already in 2016, the total donations to different charitable causes exceeded 160 million dollars. 
In finding out about the holiday, many nonprofits decided to join the movement and use it to attract more donations. After all, more donations mean more people get helped, both domestically and abroad. Nonprofits started aiming their marketing teams towards this day, 4 days after Black Friday. 
Giving Tuesday Marketing Campaigns 
However, marketing campaigns are usually aimed at a specific market segment, or they are designed to evoke a particular need in the customer or consumer. With holiday-based marketing campaigns, the aims should be very different, because people get nothing palpable in return, and evoking a need to give would, in some people at least, also evoke feelings of guilt over having more than others. 
So what to do then? How to create the best marketing campaign for a nonprofit? The solution would be to inform people, let them choose, and show examples of how their money can be put to good use. Sending emails, sharing content, and showcasing actual projects that have been realized in the past is always the best way to inform people of your intentions and make sure they understand the need of giving. 
Nonprofit Marketing Campaign Breakdown
The steps to a successful online marketing campaign for a nonprofit organization are as follows: 
Multi-step email marketing campaign, 

Content-based marketing campaign, 

Running ads on search engines and social networks, 

Analyzing insights from the previous steps and repeating if there is a need to do so. 
Multi-step email marketing campaign
Marketing campaigns for nonprofits should always be multistep. Starting weeks before the event takes place, informative emails should be sent to your mailing list. The longer the list the better, as email marketing campaigns have been proven to have a better conversion rate than any other marketing form. 
Emails should not be too salesy, but rather informative. Remember that there is no product or service that you are selling, but rather a feeling of thankfulness for what your readers have that should INSPIRE rather than MAKE them give their money away. Showing how the money is going to be used, having a clear and precise plan of future actions, is very likely to make people give more and do so more often. 
A great example would be KickStarter. Although this is not a charitable platform, the principles outlined above are applicable for users of this platform. Any user can show their plan of action to the public and the public decides whether to fund it or not. Having a good and transparent plan will make people more likely to donate. 
Rolling Out a Successful Marketing Campaign
Email campaigns usually start several weeks before the event starts. Several kinds of emails should be sent out: 
Informative emails – including information on the successful outcome of last years planned projects, 

Insight emails – numbers and stats presented in an easy-to-understand form, such as infographics, informative snippets, etc., 

Authority emails – usually coming from high-positioned personnel, showcasing their vision for the cause and their plan on how to address issues outlined in the insight email, 

Reminder Emails – informing the readers that the giving season is close or that it has started. These emails should remind, and never push or condition, people into giving. 
Content-based marketing campaign
Content-based marketing campaigns are the most obvious part of any marketing campaign. A series of articles of different lengths should be prepared in advance and then published at predetermined intervals. The emails should be of three distinct lengths: 
Short articles – 500 words at maximum – they are great to present news, pieces of information with a little explanation on the phenomena, 

Mid-length articles – around 1000 words – these articles are a great reading opportunity for those who got to your website. With the information that is there, you can also present some background info and future goals that should keep the readers interested, 

Long articles – 2000 words – these articles are like the milestones you should aim for. They should be informative, include snippets from relevant people and institutions, and should include background information. If possible, consider giving them an interdisciplinary character as well: for example, digging water wells in Africa increases the number of children who attend school and decreases instances of disease. Make sure to check out some

professional dissertation writing services

, as these services can help you produce content of this length. These articles should teach others how the world we live in is interconnected.
Running ads on search engines and social networks
Ads should be the last thing on your mind. If you have a well-thought-of first two steps of a marketing campaign, running ads should not be your priority until the other two segments have been put into practice. Making sure that the content is there should always come first, as ads would lead your prospective donors to an outdated website. Doesn't look so good now, does it? 
Being able to advertise on both Google and different social media will also give you the ability to address specific market shares, so make sure that research is done beforehand. Once you have your audience and the content in place, test, analyze and repeat.
Final Considerations
A good marketing campaign will provide you with enough visitors to the website. A good and streamlined donation process will make sure that most of the visitors actually make donations. Being transparent and simplistic with as few steps as possible can turn an average conversion rate into a high one. 
After your campaign is finished, make sure to send at least one more email. You can thank the donors for giving as much as they did (no need to mention who donated how much) and also show them the progress that has been made in the particular case that they have donated to. Reminding people of the good work they did will also ensure you get to keep most of them. By providing donor recognition, you remind people of the good work they did and this will also ensure you get to keep most of them. 
About the Author
Nicole Garrison is a content strategist, writer, and contributor at the research paper writing service and a number of platforms for marketing specialists. She is a dedicated and experienced author who pays particular attention to quality research. Nicole hopes to run her own agency one day.
The views expressed in this article are those of the authors and do not necessarily reflect the views or policies of The World Financial Review.