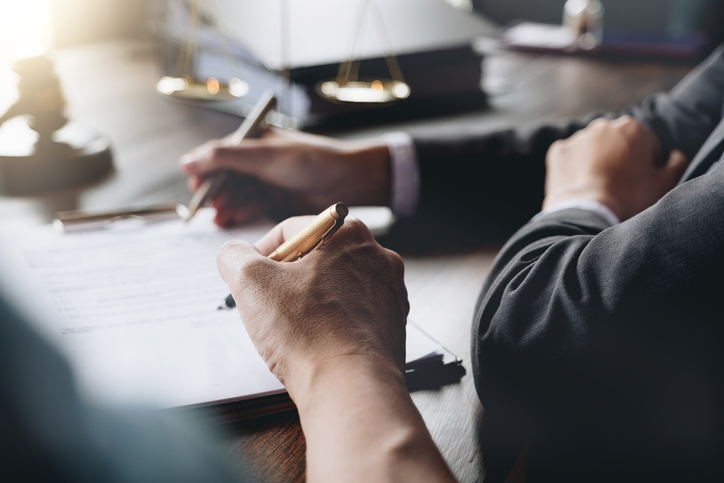 The world of litigation finance garnered massive media attention in 2016 when PayPal co-founder and Facebook investor Peter Thiel was revealed to have funded Terry Bollea's, a.k.a. Hulk Hogan, a lawsuit against now-bankrupt Gawker Media. This added controversy towards the already questionable reputation of litigation funding and the professionals in this industry was appalled by the representation. This article will shed light on what litigation finance is, its pros and cons, how it works, and whether it is a tool for exploitation or support.
Litigation finance, which is appropriately called third-party funding, is the process of providing monetary aid for a plaintiff's legal fees. This need arises when the claimant does not have the financial capacity to shoulder the costs of the legal action taken. It entails pre-settlement as well as post-settlement funding – where living expenses are covered while waiting for the recovery.
Oftentimes, claimants have irrefutable cases. However, due to delaying tactics and courtroom bullying, they may back out too soon or agree with very little settlement money. 
This is especially rampant in particular cases where the plaintiff suffers from medical issues. Further delay in treatment can cause more problems and so they tend to resolve the case prematurely. 
When a claimant submits their case to a litigation finance investor, the matter is reviewed and investigated. Once it is accepted, the funders usually charge a flat fee in exchange for their service and grant non-recourse cash advances where they will only receive their payment once the case has been won.
In some cases, the law firm takes the money directly from investors. When this takes place, the attorneys bill the plaintiff for a much lower cost. They also receive a portion of the awarded damages. It is handled by a Mass tort lawyer who can help seek financial compensation for all of whom a negligent party has harmed.
Origins of litigation funding
Back in medieval England, feudal lords, as well as other affluent individuals, used third-party funding for their political gains and personal squabbles. They encouraged and financially assisted legal action that was in opposition to their rivals and enemies. For this reason, litigation finance was prohibited for a long period.
It was only in the late 1900s that litigation finance was brought back. One of the earliest records of its decriminalization is in Great Britain. The establishment of the 1967 Criminal Law Act paved the way for the legalization of both Maintenance – third parties not included in a lawsuit and Champerty – Maintenance with the addition of monetary gains.
During the 1990s, Australia followed suit and classified Champerty and Maintenance as no longer crimes. In 1993, South Wales' Maintenance, Champerty, and Barratry Abolition Act was also passed.
Currently, litigation funding has been decriminalized in Singapore, Hongkong, and the United States.
Consumer litigation
There are two kinds of litigation funding. The first one is consumer litigation and the other is commercial.
Consumer litigation, as its name suggests, is primarily focused on the rights of individual consumers. The funding for this ranges from $500 – $10,000, which is to a great extent lower compared to the second type of legal financing.
It involves violations of consumer rights such as false advertising, inaccurate service description on privacy policy and terms of use, misrepresentation via product packages, and misleading website statements.
It also includes protection from dubious dealings with merchants, debt collectors, and lenders who have undertaken fraudulent collection, rendered improper judgment, and accumulated debt payments that weren't owed.
Another case that consumer litigation includes is personal injury, which is expansive in nature.
Medical malpractice is a common instance and it is where the clinician delivers negligent or improper treatment. This includes premature discharge, disregard for patient history, misdiagnosis or failure to diagnose, unneeded surgeries, low-quality aftercare, wrong dosage or medication, and surgical errors.
It also involves product liability wherein a person sustains wounds from merchandise that has no indication or label of being potentially hazardous. Examples involve lack of safeguard for machineries such as industrial equipment, snowblowers, and lawnmowers, poor designs for cookware, flawed medical devices that only lead to more injuries and even death, insufficient warnings for harmful materials, and inadequate instructions for storage and assembly that caused the injury.
Additionally, it covers premise lawsuits where the property owner is held responsible for physical harm and damages caused to an occupant and/or his or her belongings. Say, for example, delayed furnace repair that later caused small fires or a recent bathroom renovation that only led to slip and fall accidents.
One other typical case under personal injury is wrongful death due to another person's irresponsible behavior. For instance, if a tutor suffers from a work-related incident such as an unsafe environment that brought about fires, explosions, etc., and was deceased, the plaintiff can demand compensation for the untimely passing of their family member.
Automotive vehicle mishaps such as a car accident and a motorcycle crash are also categorized under personal injury. In such occurrences, the claimants need police reports, insurance documentation, as well as medical records.
Furthermore, character assassination in the form of libel and defamation are also common instances that belong to personal injury. Claimants need to prove two things: that a false accusation was made and that it has resulted in financial problems.
In this day and age, one kind of defamation of character that is rampant is cybercrime which is perpetrated through the use of technology. Some people go the extra mile and visit the dark web just to seek out the services of hackers to dig up sensitive information with the intention of harming another person's reputation.
This includes sensitive images of plaintiffs nude or in their lingerie, enjoying the company of a married individual, etc. 
Assault, threats, emotional distress, and even pranks are also types of personal injury. Aside from seeking redress, said cases also have an added criminal case aspect against the defendant.
And then there is also the case of cyber-physical attacks where a person gains access and control over pipeline valves, water pumps, transportation, and other systems and therefore causes damage to property or bodily injury to a person.
Commercial litigation
While consumer litigation involves particular persons, commercial litigation, on the other hand, pertains to lawsuits against businesses. This can be individuals filing a mass tort claim versus businesses or corporations at war with each other.
The funding for this can amount to millions of dollars. It can also become incredibly complex and disputes of this kind are known to be quite expensive. 
For many, it may even take years to resolve. Here are the common types of commercial litigation cases.
Class actions

Business torts

Civil RICO claims

Breach of contract

Shareholder disputes

Business dissolutions

Antitrust and trade actions

Breach of fiduciary duty allegations
Small businesses, mid-scale companies, enterprises, Fortune 500 companies, as well as major universities are assisted through this form of litigation finance.
The funding received can be used for business capital, personal expenses, and legal costs such as court fees, consultants, witness preparation, depositions, motions, trials, appeals, interrogatories, investigations, attorney fees, conferences, and research.
The majority of lawsuits filed under this type of litigation funding are patent infringement issues.  It was also reported that for single matter deals, there was an average of $4.5 million. 
Because of its potential for a higher return on investment, most funders prefer to support commercial litigation cases.
Benefits & drawbacks of litigation finance
Just like any other tool, litigation finance can be used for different, and sometimes deviant purposes. In this section, we'll explore its strengths and weaknesses.
As shown in its definition, the purpose of litigation finance is to aid individuals and companies to acquire justice. Since the legal process can be time-consuming and costly, it is extremely beneficial to receive this form of assistance.
Claimants no longer need to drain their personal resources and self-finance their case. Similarly, businesses will avoid utilizing their own capital for legal fees and invest their money in day-to-day operations. This guarantees that the plaintiffs will not agree on low or unfair settlements.
The presence of legal funding in a case is also a warning for defendants who are looking to drag out the lawsuit just to drain the claimants' resources. It also levels out the playing field if the plaintiff is going against a more affluent contender. This not only diminishes the possibility of intimidation but also relieves a great deal of stress from the claimant's side.
Moreover, legal funding is also a better option compared to loans. While the latter is indifferent to the results, in litigation finance, if the plaintiff loses, they won't have to pay the investors. Moreover, litigation companies do not conduct credit checks on their claimants. Needless to say, in the perspective of the funders, they engage in high-risk yet high reward ventures. 
The reality of litigation finance is that most investors will only lend a hand to those who have a recovery that is worthy enough, a good chance of winning, and a case that could be won at a decent period. If a claimant does not fit these prerequisites, there's no guarantee that they will receive funding.
In terms of being worthiness, a ratio of 10:1 is what investors are looking for. The recovery that would be awarded to the plaintiff should be 10 times what the funders are putting in. Evidently, this amount may be too high to sue for. However, if the claimant refuses to aim for it, investors might not even bother.
The damages must also have tangible value, like lost wages. Meanwhile, if it's leaning more to a speculative value such as possible profit from an establishment, it is less likely to receive funding from investors.
As for the amount of time spent on a case, funders' preference goes to lawsuits that will only take months to settle. This is because they want a quick return on their investments. 
On a positive note, if a plaintiff does secure legal funding for his or her case, this means that he or she has a strong chance of winning. Litigation companies conduct their own due diligence and investigation to ensure they are making the right investment. Therefore, if they accept it, it only means that they are confident in the result of the lawsuit.
There are also some concerns of prolongation and increased complexity in cases. Given that the lawsuit no longer solely involves the claimant and the accused, investors interject and set out expectations, which some attorneys may not be comfortable with.
To solve this, the legal practitioner involved in the case must be informed early on or the plaintiff must specifically select a lawyer who agrees with this kind of arrangement. The attorney must also be well-respected and support this kind of setting.
Another possible issue is that more lawsuits are going to be filed because investors want to add to their portfolio. Some may even invest in losing cases that they can afford just to do this. Although this would mean that more people would receive help, it can also put needless strain on the judicial system.
The Bollea vs Gawker Media case has also reflected the fears of the legal system and other sectors. Antagonists of litigation finance argue that this was a real-life example of how funding can be used to silence the media, which is an exercised abuse of power.
How to receive litigation funding
The process of litigation funding has since been made convenient for individuals needing financial assistance for their lawsuits. Nowadays, they can get started through online forms embedded in websites and over-the-phone registration.
Subsequently, documents and other necessary information will also be requested from the plaintiff. A review will take place once all of the requirements have been submitted.
The investors will then get in touch with the claimant's attorney to learn about the details of the case such as the estimated length of the lawsuit and the rate of success. And once these have been evaluated, an offer will be presented. The plaintiff has the option to receive monthly funds or to take a lump sum.
Documents containing the agreement of advance payment with an additional fee once the lawsuit has been won will also need to be signed. After this money will be given that can be utilized for rental fees, daily expenses, medical bills, and legal fees.
Litigation finance & media exposure
Despite its remarkable benefits for both plaintiffs and companies, litigation finance has been notoriously described as a threat to the legal system because of its potential for abuse. Notably, legal funding has also been shown in a good light in some instances that will be covered in this section.
Circling back to the subject of Hulk Hogan getting funded by tech billionaire Peter Thiel in 2016, legal funding was used to support a personal vendetta. The PayPal co-founder has long held a grudge towards Gawker Media.
It started with an article that publicly outed Thiel's sexuality. Then, this was followed by a series of posts that were negatively focused on him as well. Peter Thiel has been very vocal about his dislike for this institution. He even compared them to a terrorist in one of his interviews.
He found an ally in wrestling star Terry Bollea whose sex tape and video of a racial slur was published on the gossip blog's website. The dispute dragged on for four years and ended with a compensation of $110 million.
Meanwhile, in 2021 litigation finance helped curb years of injustice towards 39 sub-postmasters in England. They were absolved from being accused of false accounting. It was later found out that the issue was because of a faulty IT system, Horizon.
In this scenario, litigation finance helped acquit innocent former employees who were not only fired from their jobs but were disgraced and had to endure shame together with their families. There are still more open cases in relation to this event, a total of 550 including the ones who were exonerated, as of May 2021.
In this Post Office civil case, the sub-postmasters were able to keep and divide amongst themselves $16 million or £12 million. The settlement fee was a total of or $81 million or £58 million and the remaining amount was kept by the funder – Therium. 
The growing industry of lawsuit funding
Legal funding is mostly an unknown subject for most people. In the United States, it has only recently bloomed since its prevalence was mainly popular in the United Kingdom and Australia.
However, the New York Times reports that the pandemic will only scale this industry further. Due to the blown-up number of COVID-19 cases, it is anticipated that lawsuits filed will also skyrocket.
In the United States alone, The Westfleet Insider: 2020 Litigation Finance Market Report states that a total of $11.3 billion were granted for legal funding investments, specifically allocated for commercial litigation.
As a whole, the litigation funding market has an expected growth of $22,373 million by 2027.
In fact, many fresh businesses are looking to get into this craft. It was reported that in 2019, a startup litigation funding company was able to rack up $100 million from investors. The business was led by two Harvard dropouts.
About the Author
Christian Cabaluna is a finance blogger at awesomex with 5+ years of first-hand experience. When he is not writing in her favorite coffee shop, Christian spends most of his time reading, cooking, watching sitcoms, visiting beaches, and catching beautiful sunsets.
The views expressed in this article are those of the authors and do not necessarily reflect the views or policies of The World Financial Review.