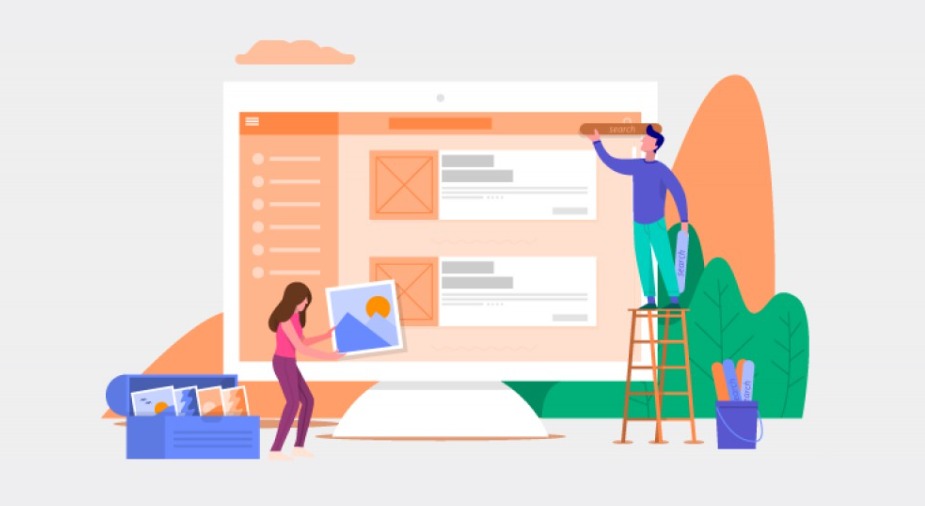 How can you constantly enhance the e-learning experience you design to make it more helpful? Pulling these levers becomes a little more difficult with each new step.
Address Motivation in E-Learning Design
Five to seven years ago, when the term e-learning first came into use, we were excited about the prospect of allowing students and staff to learn at their own pace, at a time and place that was convenient for them. New technologies and the possibilities of using existing ones were seen not only as a clear improvement in living and working conditions but also as a guaranteed motivating factor when using them. However, today, when most education specialists are already well aware of the real possibility of latest technologies, we still face the motivation problem.
When a company needs to overcome change, the skills and knowledge of its employees become the main tools. It often happens that many people simultaneously need to learn something or learn how to do it. The motivation of the organisation to implement e-learning trends, in this case, is simple and straightforward: it is necessary to train quickly at a minimal cost. But what will motivate employees?
A person begins to learn when a potential subject of study is interesting to them. They also believe that this field of knowledge can bring them new opportunities in their personal life or career. In this case, a person is ready to invest their time and money in the passage of an e-learning program that will allow them to achieve the desired qualification. Under these conditions, a person's motivation to learn is transparent, even if it varies from time to time.
Design for Action
When you pull the Action lever design in your e-learning, you concentrate on enhancing your work aptitude and productivity. Action-oriented e-learning is simplified as it focuses on acquiring skills to solve work duties.
Being action-oriented means the judicious usage of interactivity. Make your LMS course around the most significant connections that students need to master. This can be done through modelling, problem-solving and decision-making. Make sure the feedback is fair and moves the teaching ahead.
Instead of making excessive courses, focus the learning development part of action-oriented e-learning on what is needed to enhance implementation at work. So, get out your training designer knife and cut off all the excess. If this may be of interest to some members of the audience, provide additional help for those who desire to persist with education.
Strategies
Pull the 'Methods' lever to create successful learning strategies that match your learning goals. Workplace learning tactics that interest the learner and promote knowledge transfer are successful. These may include on-the-job training.
Content structure, creativity, learning transfer strategy, social contacts, practice opportunities, feedback and self-assessment are all factors to consider when designing learning tactics.
If your content, audience and goals allow it, consider some of the following strategies:
Trustworthy interactivity that affects work assignments.

Students choose actions and reap the rewards in branching scenarios.

Opportunities for debate.

Collaborative online endeavours such as creating a Wiki to collect knowledge.

Instead of training, supply job aids.

Short, open guides with tests that can be completed in any order.
Personalisation
The need to personalise approaches has increased due to the decrease in the relevance of the education system based on teaching mainly 'hard' skills. Due to the constantly growing amount of information, and scientific and technological development, the professional trajectory in human life becomes more flexible and variable. Therefore, a person must be included in a vast professional sphere and then move both within it and into adjacent spheres. As a result, 'self' and 'soft' skills become critically important in the educational process, allowing them to navigate their changing professional and life trajectories.
Thus, the role of the student in the educational process is also being transformed, realising their potential and building a future professional trajectory on account of their active position in the learning process. Personalisation of the learning process is one of the fundamental ways to develop the skill to see variability and make choices.
Supply Support
Pull the support lever to support students with peers, supervisors and mentors. Supply job aids, cheat sheets, aids, add-ons and tools to help them move closer to competency. The transition from education to work is a continuous process. This cannot happen in just one class or session.
Conclusion
With the proper online learning management system, design strategy, teaching and technology, teams can design high-quality online learning that responds to the capabilities of the digital environment and paves the way for better education and online program success.
The views expressed in this article are those of the authors and do not necessarily reflect the views or policies of The World Financial Review.