By Shojiro Nakamura and Hiroyuki Okabe
A crisis can also reveal new pathways of opportunity.
More than eight years ago, what is called the Great East Japan Earthquake struck northeastern Japan. In its wake, the devastated area faced major rebuilding challenges. But leaders in the region are not just reconstructing what had already existed; they're building a new foundation for future prosperity. Other cities—big and small, in Japan and elsewhere—can learn from their example.
Small City, Big Lessons
A leading city in the area's restoration is Aizuwakamatsu, whose roots stretch back into antiquity and include a castle originally built in the 14th century. Holding Aizuwakamatsu back were issues common throughout Japan and indeed in much of the developed world: shrinking local industry, young people who preferred to live and work in bigger cities, and an aging population matched by low birthrates.
Today, the city of 120,000 is remaking itself as a center of innovation.
New technologies are central to the effort. But it's not as simple as that. It's how business and civic leaders are thinking through the strategic and cultural issues that matter most. They're putting citizens at the center, drawing on big data to make better decisions, and collaborating across boundaries. We see four critical lessons emerging, with implications stretching well beyond Fukushima.
Lesson 1: Adopt a "three-way satisfaction" mindset.
Ideas about responsible business didn't originate in the late 20th century. In Japan, the idea that business should be "good for the seller, good for the buyer, and good for society" goes back hundreds of years to a group known as the Omi merchants. Their concept of sanpo-yoshi can be translated as "three-way satisfaction."
Sanpo-yoshi is central to one of the main goals of a smart city: to improve civil life with data and smart technologies. In post-earthquake Aizuwakamatsu, one of the first initiatives focused on encouraging residents
to share and use their data with the community. The key tool is a home energy management system, to be installed in individual homes.
In a typical scenario, each manufacturer of a home energy management system would collect data on energy usage from its customers and would use that data for its own purposes. But in Aizuwakamatsu, the city gets a complete picture: it collects data from all the energy system manufacturers in real time. It then uses that aggregate data to help local utilities forecast demand, get more efficient, and improve service. As residents became aware of their real-time energy consumption, they reduced their energy use by as much as 27%. It's truly a case of three-way satisfaction, and the people of Aizuwakamatsu experienced at firsthand the value of sharing their data with the community.
Lesson 2: Design collaborations to involve the whole city.
The idea that leaders should collaborate across boundaries is also well established today. But what's new for the 21st century is the focus on data. It's not just a matter of having goodwill or a collaborative spirit. When data is shared, it must be secure and private, and citizens must understand how it is being used and give their active consent.
In 2012, Aizuwakamatsu established a Smart City Promotional Council. The council is a collaboration of city government, the University of Aizu, local companies, and large corporations with local offices—a total of 19 organisations.
The council developed and operates Aizuwakamatsu+, a personalised portal for citizen services. By mashing data provided by residents, along with open data and big data, the platform allows residents to tailor citizen services to their needs. What makes the platform especially valuable is its broad focus, as it covers eight areas important to the lives of citizens, including healthcare, education, agriculture, and mobility.
Lesson 3: Use data as a common language across the region.
In order for a smart city to thrive, civic leaders must connect to the region beyond urban borders. Data-driven evidence and insights provide a way of building relationships beyond a single organisation.
For Aizuwakamatsu, which is known as Samurai City, increased tourism is one way to boost an entire region. Though the city was spared the worst of the devastation of 2011, tourism to the city still suffered a heavy blow. The city established a digital Destination Management Organisation to counter the
decrease. Data is again critical to the success of this initiative, as the organisation continuously collects and analyses data on its promotion efforts.
The organisation started with a web site focused on the city alone. But tourists, especially those visiting from other countries, do not generally confine their desires to seeing a single city. They may want to start in Aizuwakatsu and travel to Kitakata, just to the north, to eat the famous Kitakata ramen. They may want to visit picturesque Ouchijuku, also nearby. In the wintertime, they may want to ski on Mt. Bandai.
That's why the initiative has since expanded its coverage well beyond city borders, linking seven surrounding areas and promoting visits that incorporate sights and experiences across the region as a package. The destination management staff has worked with many local governments to go beyond siloed promotion efforts and to convey the appeal and high points of the entire Fukushima region. In 2018, the city and region saw more than five times the number of tourists as it did in 2015, and the totals are continuing to increase.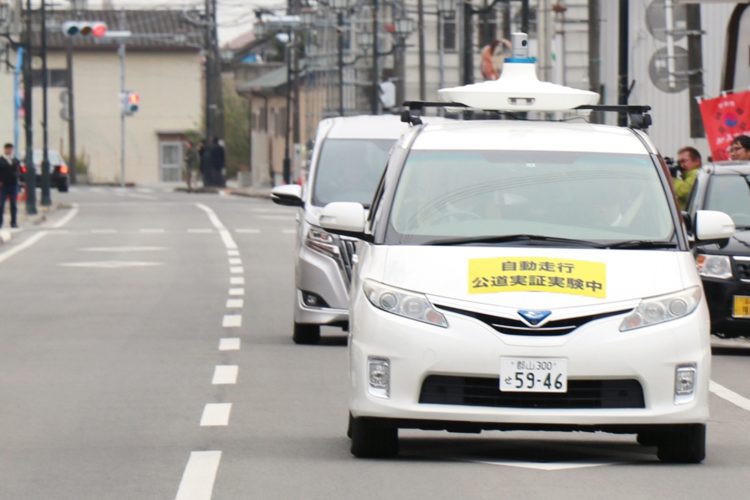 Lesson 4: Become a center of experimentation for smart technologies.
Regional leaders also face opportunities, and the need, to encourage younger people to stay in the area to work. Some of that may come from highlighting the advantages of staying in a less-populated region.
Aizuwakamatsu's solution to this challenge: Position the city as an experimental lab—and investment magnet—for smart city innovations. For example, a company seeking to test self-driving cars will have an easier time dealing with regulatory hurdles in a city of 120,000 than in a metropolis like Greater Tokyo, with its 38 million people.
The efforts in Aizuwakamatsu have attracted attention from the Japanese government as a demonstration model for regional revitalisation. The city accommodates university and private-sector sponsored field tests and experiments using a range of technologies. Many large companies, including Accenture with its 250-person innovation center, have put down roots in Aizuwakamatsu. Globally and locally recognised names such as Symantec, Mitsubishi Corporation, and NEC have all opened offices in the city as well.
Given Japan's traditional industrial model, where corporate jobs are located only in the biggest cities, this change has great potential for the country's long-term economic health.
Cities both large and small throughout Japan thankfully do not need a crisis to tap the potential of smart-city innovations.
A Model for the Nation
A smart city thrives only when its people are involved. Aizuwakamatsu has one of the highest active citizen participation rates (20% opt-in base), and that figure continues to rise. Eight years after the regional devastation of 2011, it is a leading smart city.
Now the fruits of smart-technology experiments are expanding across the nation. Cities both large and small throughout Japan thankfully do not need a crisis to tap the potential of smart-city innovations. They can draw on the lessons that continue to emerge from Aizuwakamatsu and the region to become distinctive sources of sanpo-yoshi, finding new ways to help companies, individuals, and Japanese society.
About the Authors
Shojiro Nakamura leads the Accenture Innovation Center in Fukushima, Japan.
Hiroyuki Okabe is a manager with Accenture Research in Japan.
The authors thank David Kimble, Regina Maruca, and Kazumi Yamada for their contributions to this article.
The views expressed in this article are those of the authors and do not necessarily reflect the views or policies of The World Financial Review.