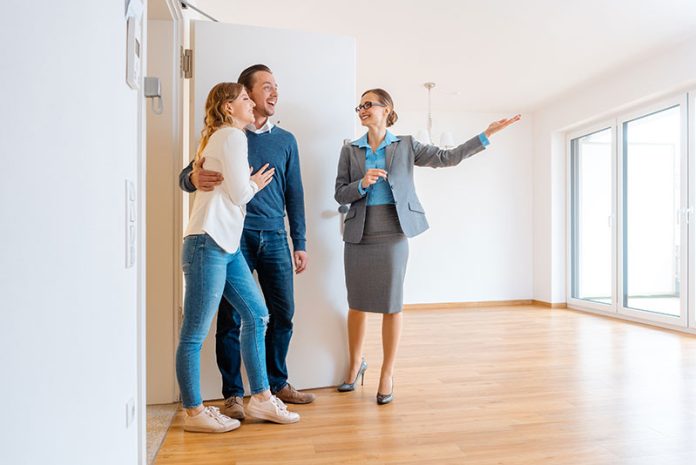 If you're about to host an open house viewing there's a lot to consider. But if you're able to shake off personal feelings and embrace the buyer's point of view, you'll be ready to open that front door and welcome the right kind of buyer into your home. 
Make the first thing they see memorable
Make sure that the second a potential buyer sets foot in your home they feel like they've just entered a welcoming place that's full of possibilities. Give the entrance and doorway a fresh lick of paint. Polish the surrounding items and fill the hallway with a welcoming scent that's enticing (but not too overpowering!). 
It's extremely difficult to get over a bad first impression, especially when it comes to an open house viewing. Remember – people are actively looking for faults in the home from the second they lay eyes on it. 
Don't overlook the exterior 
Real Estate Brokers like Compass will tell you with the exterior of the home is an underutilized tool for getting a faster sale. It's not always easy to effectively judge a place you've seen day in and day out, so stand at a distance and try to be as critical as possible. 
Is the roofing neat? Could the guttering do with a good clean? Are the windows as sparkling on the outside as they are on the inside? A little work now can vastly improve the appearance of your home. 
Declutter your spaces 
It may sound counterintuitive, but try not to fill up every single shelf and free space in your house. Not only does it make your home appear more spacious, but it gives the people viewing your home the chance to let their imagination run wild. 
If they can look at the potential of your spaces, and begin to think of what items of theirs could go there instead, you've helped to guide them toward possible making a purchase. Less clutter and more room for imagination can make all the difference to a buyer. 
Think like a buyer
It's not easy to do, but it's essential to remember that it's more about what a buyer would want in an open home viewing, and not about what you prefer. This means leaving your ego at the door and allowing yourself to walk through your house in the mindset of a visitor instead of an owner.
Can you notice any cracks or damp patches in the house? Is there too much furniture that isn't quite selling the amount of space available? If you were a buyer, would you consider making an offer based on what you can see around you?
Remove emotions 
This may have been the setting for some of your most treasured memories. But when it comes to getting the best offer possible, you'll need to think of it as nothing but a home in need of being sold. 
Remove the personalized pictures, take a deep breath, and try not to take any criticisms about the decor or style of the place personally.
The views expressed in this article are those of the authors and do not necessarily reflect the views or policies of The World Financial Review.