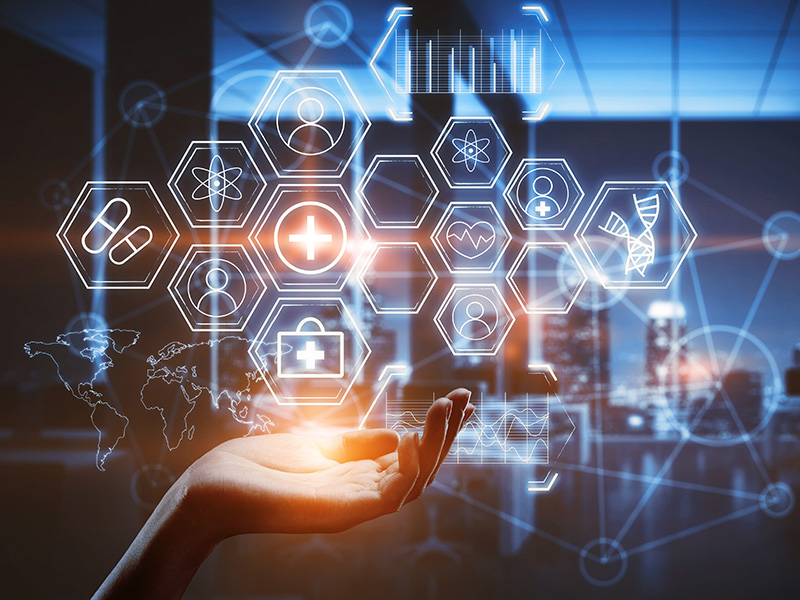 By Karel Cool, Christophe Angoulvant and Brian Rogers
The article gives data on global investment in InsurTech ventures and discusses the most common strategies and business models these companies have pursued: technology-upgrade, customer-disintermediation, and transaction-enabling. The models are illustrated with a brief review of three companies: Shift Technology, Cuvva and ZhongAn. The article concludes with a discussion of whether and how InsurTech ventures are threats or opportunities for incumbent insurers.
How large is the InsurTech wave?
According to CB Insights, global InsurTech investment continues to climb. The number of investment deals reached a five year high in 2017 at 202, and the value of these investments at $2.2 billion was up 31% from 2016 (see Figure 1).
InsurTechs have sprung up in many segments, including car insurance (e.g. pay-as-you-drive), home insurance (e.g. intrusion, leakage detection, video expertise of insurance claims), health insurer services (e.g. tele-consultation, doctor appointment booking, health coaching programs) and retirement planning services (e.g. simulation tools such as robo-advisors, video chats). 
InsurTech in non-life insurance
InsurTech disrupters have especially targeted non-life insurance. Figure 2  gives a high-level view of the nonlife insurance supply chain.2 Taking the car insurance supply chain as an example, suppliers include car body shops and towing services. Administration and claims management refer to the back-office handling of policies and claims. Distribution and customer relationship are the client-facing activities performed by a variety of channels, including agents and brokers, call centers, price-comparison engines (such as Confused.com in the U.K.) and the insurers' own sales channels. Figure 2 also shows where a number of the InsurTech firms have targeted their entry. We discuss below the most common strategies and business models these companies have pursued.
The "technology upgrade" business model
A first type of disrupter model targets some of the upstream activities in the insurance supply chain. The new entrants seek to improve the efficiency of incumbents by providing upgraded technological solutions, such as faster claims settlement (e.g. Snapsheet), machine learning towards fraud detection (e.g. Shift Technology), and data mining and analytics (e.g. Cytora). According to a recent count,3 the large majority of InsurTechs have adopted this model to enter the insurance sphere.
The technology upgrade model tends to be collaborative, generating win-win opportunities for insurers and start-ups alike. For example, Shift Technology, a Paris-based start-up, provides artificial intelligence solutions for insurance fraud detection and automated claims management (see sidebar – Shift Technology). Founded in 2015, the company now has 50 insurance clients and operates in 19 countries. While these InsurTechs disrupt activities the incumbents perform, they can also be valuable partners. Burdened by legacy costs and long overdue automation, traditional insurers have much to gain from working with start-ups in administration and claims management. The long-term competitive advantage of these InsurTechs is based on keeping a technology efficiency edge over the incumbents and continuing to create win-win opportunities.
Shift Technology
Paris-based Shift Technology was founded in 2014 to help insurance companies identify fraud in claims using artificial intelligence and machine learning. The company developed a product, called Force, which identifies in real time possible fraud in the claims that the insurance company receives. Shift claims a hit rate of about 80%, meaning that when insurance companies submit claims to Shift for verification, 80% of the alerts given by Shift are suspicious. The AI engine Force is very effective because it leverages a set of core algorithms that are designed to reveal generic fraud. These algorithms are tailored to insurance contracts of the country where the insurer operates, the insurance category (e.g. car insurance), and the client itself. This enables the development of situation-specific fraud scenarios and thus the effective detection of fraud. Shift claimed to have already examined over a 100 million Property & Casualty claims. It explicitly stated that it did not want to compete with the insurance companies, but to help them automate fraud detection. Shift noted that their processes yield their clients a significant return on investment with some obtaining a return of 900%. The newest service of the company is claims management (automation), which requires a closer cooperation with the insurance companies as effective claims management spans several functions (back and front office). They see great potential in this service as automated claims handling has given rise to more sophisticated fraud schemes. The company's senior leadership states, "You can't do automation without strong fraud detection." The company employs about 100 staff; 70% have a technical background (Data scientists and IT developers), 10% are in sales, 10% in support functions and 10% in project management to support insurers. The staff is comprised of individuals from 25 countries who are proficient in 15 languages. (https://www.shift-technology.com)
About the Authors
Karel Cool (left) is Professor of Strategy and BP Chaired Professor of European Competitiveness at INSEAD. Christophe Angoulvant (center) is Senior Partner and Global Head of Insurance at Roland Berger. Dr Brian Rogers (right) is Research Editor at Swiss Re Institute.
References
1. CB Insights. Fintech trends to watch in 2018. January 2018.
2. C. Angoulvant, K. Cool and B. Rogers. InsurTech is hitting critical mass, INSEAD Knowledge, November 2017.https://knowledge.insead.edu/blog/insead-blog/insurtech-is-hitting-critical-mass-7791
3.Willis Towers Watson – CB Insights. Quarterly Insurtech briefing. January 2018. https://www.willistowerswatson.com/en/insights/2018/01/quarterly-insurtech-briefing-Q4-2017
4. B. Rogers, K. Cool and C. Angoulvant (2018). Disrupting the Car Insurance Industry. INSEAD Knowledge. January 2018. https://knowledge.insead.edu/blog/insead-blog/disrupting-the-car-insurance-industry-8126
5. ZhongAn also provides customer credit, credit insurance and many other services.
6. http://www.scmp.com/busness/companies/article/2131948/big-data-and-ai-future-car-insurance-according-chinas-first
7. Willis Towers Watson – CB Insights. Quarterly Insurtech briefing, January 2018.
The views expressed in this article are those of the authors and do not necessarily reflect the views or policies of The World Financial Review.