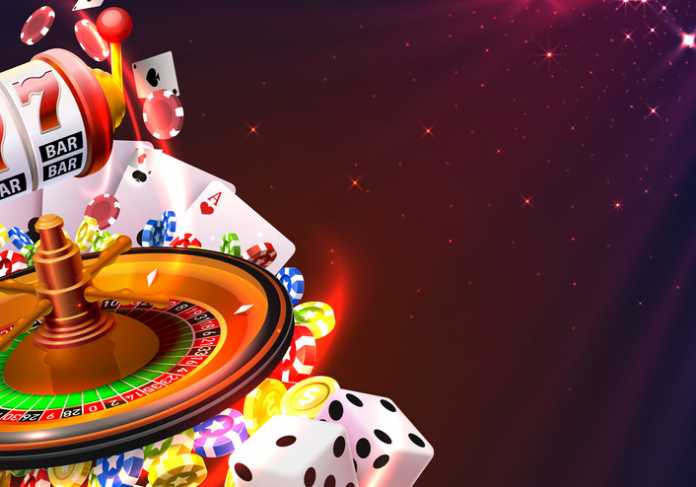 In all the myriad of available online slots games out there today, the people who produce those games can easily become lost in the confusion. But we shouldn't forget that these companies are the ones who bring us these fantastic games and help us not only to all our winnings—but to have a great experience at the same time.
Doubtless, one of the greatest innovators in the industry in recent years has been Big Time Gaming. Started only ten years ago by an enterprising businessman, Nik Robinson, still founder and CEO today. He was able to bring his own expertise and an expert team together to launch their company and bring excellent slots games to all of us. Today, they are a powerhouse of a company, and produce some of the best online slots games on the market. They even invented the Megaways innovation. 
One of their best and most popular games is the Royal Mint slot. Another exciting instalment in the Megaways series, it presents a luxury mansion play stage for your slots game. Big Time Gaming have led the way not only in some of the highest RTP rates of any slots games (Royal Mint sits at a whopping 96.48% RTP) but also in the aesthetics and visual designs of the games. Whether you're looking to make serious winnings or just have fun, Big Time Gaming have produced an industry standard slots game with Royal mint. 
But BTG are not uncontested in the industry. One of our favourite ways to play online slots is to follow the daily jackpots slots. Undoubtedly, the industry leader and great innovator in this particular niche within online slots is the company Red Tiger. More recent than BTG having been founded in 2014, they've been developing casino games in Europe and Asia with great results for years—and they're changing the game, too. 
One of our favourites is the Rainbow Jackpots slots game. The clue is in the name—it's a great slots game if you're after those daily jackpots. With a classic but far from tired 'pot o' gold', Irish aesthetic, it's a visual treat before you've even gotten playing. 
Red Tiger have come up with a brilliant game in Rainbow Jackpots Slots. With 5 reels and 20 pay lines, it's not as simple as some other games, but this is to its benefit—there are serious winnings to be made, not to mention serious fun to be had! You have an excellent range of bets, at a minimum of £0.20 and maximum of £100. The RTP is not the highest of the games we've looked at, at 92%–but that's still strong going! 
The really important thing is that the biggest win to date was a whopping £117,840. If you're like me, you play online slots for the fun of it, as much as for the thrill of winning now and then. But with winnings like that, Red Tiger have produced not just a fun slots game, but a real chance for some life changing cash winnings. 
If you're like what Red Tiger are doing but you're looking for something a bit different, they have no shortage of other slots games to try out. If the theme is what you're looking out for, then Red Tiger are nothing if not innovators of style. They offer all sorts of different artful and visual takes on the online slots game—from their treasure-cove themed Piggy Pirates, to the vibrant and colourful Totem lightning Power Reels, and even their high life ball themed game, Masquerade Slots. 
Red Tiger have a fantastic variety of slots games, rivalled by no other in the industry. They innovate in this way, bringing a plethora of attractive visual and artistic directions to take the games in. 
Red Tiger and BTG are two of the biggest players in the industry, then, and if you're looking for a new slots game, they will almost certainly have something to offer you. For my money, BTG tend to offer a better RTP, though they have less variety in their games. If you can find a visual aesthetic in the games offered by BTG, I would say try them out. You're just a bit more likely to win this way. 
That said, Red Tiger still offer great options, but where BTG place their efforts on a few games, Red Tiger spread themselves thinner across many. Either way, they're both innovators and the industry owes them a lot.
The views expressed in this article are those of the authors and do not necessarily reflect the views or policies of The World Financial Review.