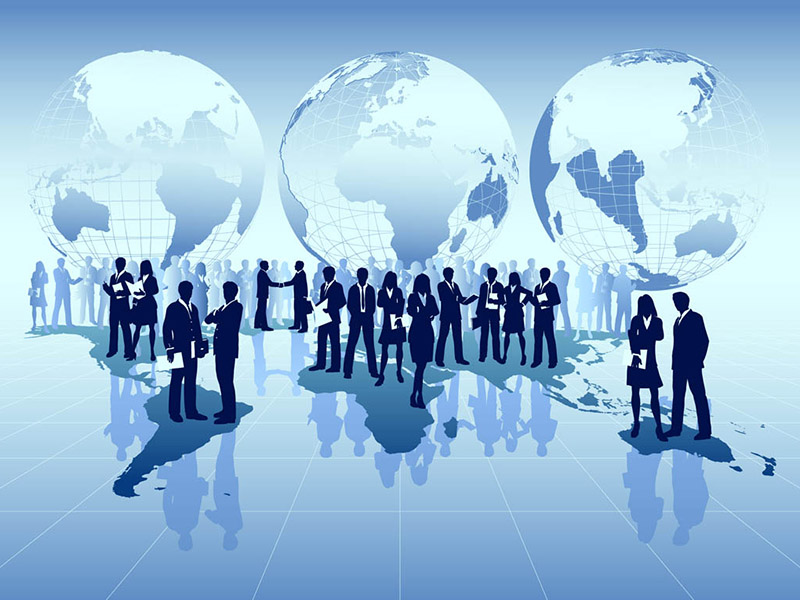 By George J. Newton
This week, there are over 400 participants that will taking part in the Industry Strategy Meeting 2021. In this meeting, they are aiming to work together to utilize the concepts of stakeholder capitalism in their work. With this in place, they hope to improve industries around the world and encourage growth. Here's how they are planning to make this happen.
What Is Stakeholder Capitalism?
Firstly, to understand the strategies being put into place, you'll need to understand stakeholder capitalism. Usually, a company would work under shareholder primacy. This gives the business the goal of enhancing shareholder value. This is also used as a measurement of their success.
Stakeholder capitalism, on the other hand, requires a business to serve the interests of all their stakeholders. Stakeholders are customers, suppliers, employees, shareholders and local communities. All actions much be taken with the best interests of these groups in mind. Instead of enhancing shareholder value at the expense of the other groups, every group will see equal value.
'Stakeholder capitalism is highly important in this day and age' says Joseph Taylor, a journalist with Write My X and 1 Day 2 Write. 'Consumers are looking for more ethical business practices, and want to buy from companies that display these.' Because of this, it makes sense for industries to move to the stakeholder capitalism model.
2021's Industry Strategy Meeting
This year, over 400 different businesses will be taking part in the 2021 Industry Strategy Meeting. These include worldwide names like PayPal, Sony, Unilever, Mastercard, Deloitte, and more. With so many industry leaders gathering here, there will be important changes agreed upon here.
At this meeting, they are expected to commit to stakeholder capitalism and metrics that will help them serve the needs of everyone involved.
Committing To Four Key Principles 
There are four key principles that stakeholder capitalism must serve in the context of the Industry Strategy Meeting. They are:
People

Planet

Prosperity

Principles of governance
When these principles are taken into account, businesses can be sure they're growing in an ethical way.
Industry And Climate Change
One of the biggest concerns during the Industry Strategy Meeting is that of climate change. If industries are committing to stakeholder capitalism, then climate change needs to be addressed.
'Many companies have pledged to hit net zero emissions, but only around 30% feel as though they're on target', says writer Diane Hunnington from Assignment Help and Brit Student. 'During this meeting, there will be an emphasis on improving progress towards these targets and improving their impact on the planet.'
Many businesses have already put steps into place to reach net zero. Accenture, for example, is aiming to reach that point by 2025 by making changes at the leadership level. That means reducing travel, using technology to find other ways to achieve their goals.
Other companies, such as Royal DSM, have switched their goals entirely. They used to be a mining company, and are now a nutrition and wellness company. Because of this they are able to keep up with what the world is looking for, while sticking to the above principles.
COVID-19 And Its Impact
Another key topic will be the impact of COVID-19 on the goals set in place by this meeting. This time last year, it was unclear exactly how it was going to affect the industry as a whole. A year on though, industries the world over are seeing the effects of the pandemic. This will need to be taken into account when new strategies are devised.
In a more positive outlook, COVID-19 has actually hurried the advancement of certain technologies. Take video calling, for example. It has existed for years, but when travel couldn't happen business leaders needed to find ways to contact others around the globe. Tools like Zoom have made video calling fast, cheap and easy to use. This will help industries in connecting with others in their business, without impacting the planet.
This is a very small snapshot of what the Industry Strategy Meeting will cover in 2021. With all these ideas in place, industries will be looking to move to the stakeholder capitalism model sooner rather than later.
About the Author
George J. Newton is a business development manager with Coursework writing services and PhD Kingdom. As well as a manager he has been a devoted husband for 10 years. His secret to success is learning the art of apology. He also writes for Next Coursework.
The views expressed in this article are those of the authors and do not necessarily reflect the views or policies of The World Financial Review.