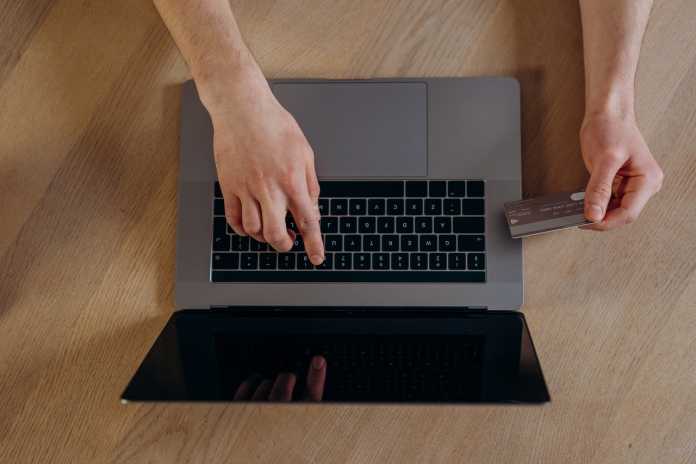 During the pandemic, the digital financing market has seen rapid growth in its services. People have increased their reliance on technology to manage their funds. The digital lending market, for example, was expected to increase by 11.4% annually from 2021-2026.
However, with the rise of digital financing, credit card fraud is also increasing. Credit frauds affect both businesses and consumers. Experts stated that there had been $11 billion worth of credit fraud loss last 2020. And they expect it to rise for the next 2 – 3 years.
With these in mind, how would digital financing affect your credit score? But first, we will discuss some important terms for you to get familiarized with.
What is a Credit Score?
If you're applying for a loan, lenders will look at your credit score to see if you're qualified. Getting qualified for a loan means you have the ability to pay your debts. A high credit score means that you have paid previous debts without any issues.
Due to the pandemic, most people are not financially capable of maintaining a high score. This led to the enactment of the CARES Act, which extends the forbearance period. This means that people can opt not to pay their loans in the meantime. And this won't affect their credit scores. 
However, some financing businesses are hesitant to adopt new procedures for such payments. For example, Wells Fargo customers saw a decrease in their credit scores. This was when the company paused its mortgage payments when they didn't ask for it. 
Fortunately, you can determine credit report errors with a credit repair company. There are cheap credit repair services that teach you how to fix credit inaccuracies. Hiring top-rated credit repair companies help you get the perfect credit score possible. 
You can go DIY, but it's risky, especially if you don't know how to do it properly. With the help of credit repair professionals, you can save a lot of time and money.
FICO Scoring System
The FICO score is the credit scoring system used in the United States. Most credit agencies evaluate your "creditworthiness" through this system. 
FICO scores range from 300 to 850, and the highest number indicates a great credit score. Lenders will refer to your score through credit quality. Below is a list of each credit quality category and their corresponding scores.
Very good credit

(740 – 799)
Excellent credit

(above 800)
What Makes Your Credit Score Drop?
As mentioned earlier, your credit score can drop. Aside from third-party inaccuracies, other factors reduce your score. This can include late payments and new account applications. Other factors include:
Your credit provider or bank marking your credit report with a derogatory item

Changing credit utilization rate

Maxing out your credit limit

Closing a credit card

Changing your credit mix by paying off your loans

Lenders making an error on your credit report

Identity theft
You can learn more about these and how to fix them from credit repair professionals. However, it's still good to have a brief background on this topic. Either way, this list can guide you to build effective credit control techniques. By doing so, you will be able to achieve the perfect credit score possible.
Credit Scores in the Digital Financing World
Digital finance pertains to how new technologies are affecting the financial services business. It encompasses a wide range of products, procedures, applications, and business models. All of these have revolutionized how banking and financial services are delivered.
While financial technology is not new, businesses are now investing in new technologies. This led to the existence of mobile banking, which wasn't possible a few years ago.
There are a total of 14.1 million unbanked people in the US. This can mean many things. It can mean that these people don't have enough resources to open an account. Or they don't have access to appropriate financial education. And some of them just simply refuse to have one.
That's when credit scores have to go digital. 
Digital Credit Scoring
The advancement in technology helps lenders accurately evaluate people's creditworthiness. In addition, they use alternative sources of data to do so. This expands financial services to marginalized sectors without traditional credit scores.
Known as digital credit scoring, lenders use a system that streamlines loan approvals and payments. These are usually accompanied by alternative data such as a digital footprint. The data acquired through digital channels are used to evaluate borrowers' ability to repay the loan. 
Alternative data has been a useful source of information for the unbanked. Lenders can check the accuracy of their information without physical inspections. This substantially reduces the time it takes to apply for a loan or credit. 
Additionally, since they use cash, lenders can't evaluate them through their financial history. That's why traditional credit scoring is not possible for them. With digital credit scoring, they can be evaluated and tagged as credit-worthy using alternative data.
Many customers see credit scores as ambiguous data points. This makes it difficult for them to understand how they are evaluated. With digital credit scoring, lenders look at figures and data. This allows them to predict borrower behavior objectively.
Financial institutions combine both traditional and alternative data. This helps them determine if potential borrowers are credit-worthy. While bad credit loans can assist people with poor standing, it's still best to take care of your credit score for a wider range of financial options.
Conclusion
With human error on the side, credit scores are at risk of being inaccurate. That's why digital financing is much needed today. It will deliver a more accurate scoring system with its software search. 
Additionally, digital financing can solve the problem of being unbanked and underbanked. It will open up more opportunities for people to access better financial services. Technological advancement will become the bridge towards achieving full financial inclusion.
The views expressed in this article are those of the authors and do not necessarily reflect the views or policies of The World Financial Review.