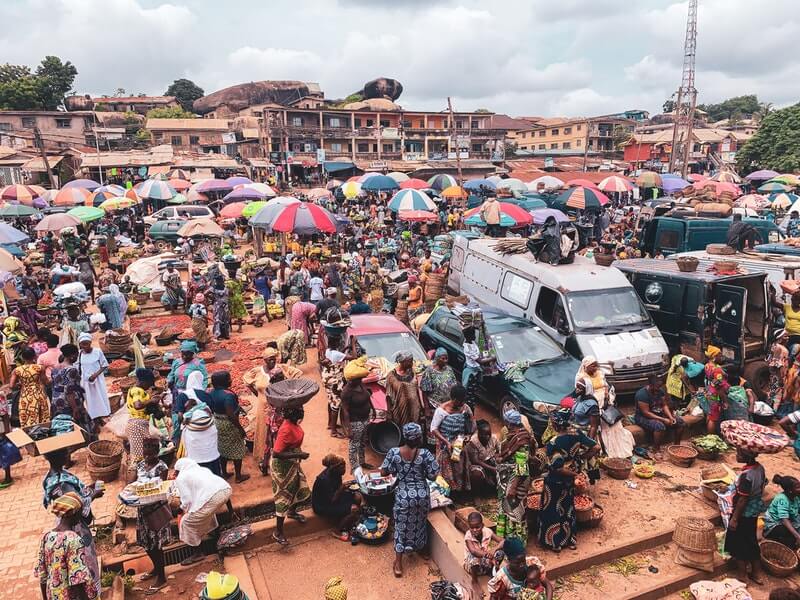 Before now, the African continent was rarely mentioned in the discourse of brick-and-mortar gambling, talk less of online gambling. But the narrative has changed now.
You'd be surprised to know that Africa is currently experiencing an online gambling revolution, with at least 30% of the continent taking part in one form of online gambling or the other. The ZAR casino review for South African players is evidence of this evolution. 
The momentum at which online gambling is growing in Africa is stratospheric. Here, we will examine the influence of different industries in the economy on online gambling in Africa.
IT Industry
The African continent arrived on the online gambling scene not too long ago. 
This late entry was due to the relatively slow development of the IT industry and tourism on the continent. 
However, the IT industry's expansion has made it possible for operators to build different online gambling websites. 
The proliferation of affordable smartphones across the continent also means that players can now access gambling sites from their mobile. 
With the launch of 4G networks across Africa, internet connectivity has also increased. Therefore, more people now have access to the internet. 
The implication of the powerful 4G network, mobile app, and website development in Africa has led to the influx of players into its online gambling landscape. 
In the future, we can expect a massive boom in the online gambling sector when 5G networks, VR and AR get introduced to Africa's major cities. 
The merging of these innovations with Africa's teeming population of digital nomads will lead to an era of unprecedented expansion in online gambling. 
Observant Vendors with great intelligence about this trend have started investing heavily and placing themselves strategically to prepare for the future to come. 
You need to see what investors like Akin Alabi are doing in the Nigeria betting niche. 
When the future comes (and very soon too), these early adopters will be the big fish in the shallow pond that will capture a greater market share. 
Finance 
The regular African holds accounts in different commercial banks.
Most of them perform the bulk of their financial transactions using mobile-based and online banking solutions. 
Financial institutions started this unique banking method to make it easier for low and medium-income earners to access financial services. It also helps to prevent overcrowding of the banking hall. 
The ripple effects of mobile and online-based financing have widespread implications on online gambling in Africa. 
Mobile banking allows people easy access to their money. That means punters can easily bankroll their mobile betting accounts. 
It also means they can play real money games on their smartphones from their comfort locations for hours without visiting the betting shop. 
Commercial banks are the best way to fund your local gambling account. But what happens when players want to stake a bet in another country? 
Say a Nigerian wants to bet in a South African online casino that only accepts the South African Rand or fiat currency? It gets pretty challenging here. 
Luckily, there are now many fintech companies that solve this problem. Flutterwave, for example, recently collaborated with PayPal to make it easy for African merchants to facilitate cross-border transactions. 
Overall, the finance industry has contributed positively to the growth of online gambling in Africa. Therefore, investors and players can all look forward to a future with many secure, far-reaching and seamless payment solutions as the continent's finance industry matures. 
Marketing 
Africa is currently a thriving market for online gambling, given the nature of its population and its socio-economic peculiarities.
With at least 200 million Africans who are less than 35 years (a large number of whom have access to a smartphone), it is easy to see the potential the marketing industry can tap from. 
Most African countries have legal restrictions that regulate brick-and-mortar gambling. Conversely, online gambling still enjoys some freedom, which is what many online gambling vendors are exploiting. The savvy investors know this too. 
They now invest a bigger sum of money into their marketing budgets to increase their awareness. This effort has made it easy for them to win new players and retain old ones. 
Part of the marketing strategies used by operators to attract players to gambling is bonuses and high payouts. Who doesn't like a gift? 
Also, an increase in marketing budget also allows gambling operators to invest in user-friendly and innovative mobile platforms that enable players to enjoy their online gambling experience.
Hospitality
Gambling and the hospitality industry have been bedmates for decades. This is because of the glitz associated with traditional gambling, which upscale hotels, restaurants, and tourist resorts offer.
In most of Africa, both industries are near inseparable. And you will quickly notice it in the number of gambling platforms in Sun city, SA. 
South Africa is a gambling hub primarily because of its hospitality industry which is home to many gambling businesses.
But online gambling is a whole new ball game. Most gambling resorts are tourist attractions that are patronized by the wealthy. 
Although some of these spaces offer online gambling, the number of patrons is still relatively low. 
This is mainly because many online gamers in Africa are low-income earners who do their business via smartphones. 
To such persons, playing with a mobile application is a much more viable and realistic option than a physical visit to a gambling resort. 
In the future, online gambling might pose a significant threat to the relationship between gambling and the hospitality industry.
The Final Takeaway
Currently, online gambling in Africa is at a nexus with a host of industries. This article focuses on how the key industries impact online gambling. 
If there is anything for investors and players to take away from this discourse, a slight change in one sector of the African economy has a parallel impact on the other industry. 
With the growth in the finance, IT, and marketing industries, Africa will soon become a major global online gambling landscape player. 
It has the market, and given its socio-economic peculiarities and current global political trends, nothing is holding back its development.
Disclaimer: This article contains sponsored marketing content. It is intended for promotional purposes and should not be considered as an endorsement or recommendation by our website. Readers are encouraged to conduct their own research and exercise their own judgment before making any decisions based on the information provided in this article.


The views expressed in this article are those of the authors and do not necessarily reflect the views or policies of The World Financial Review.