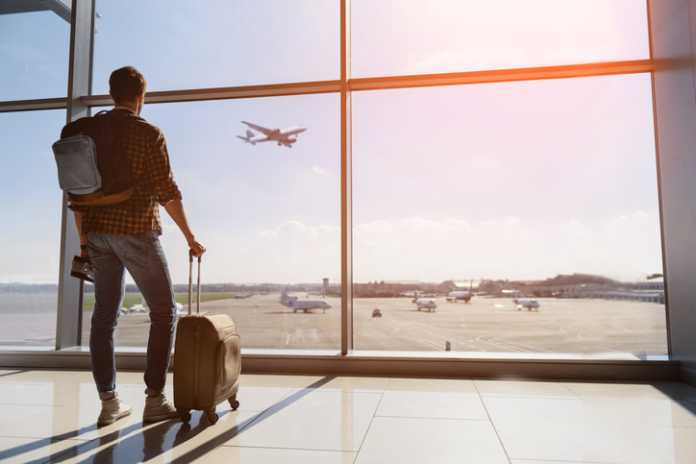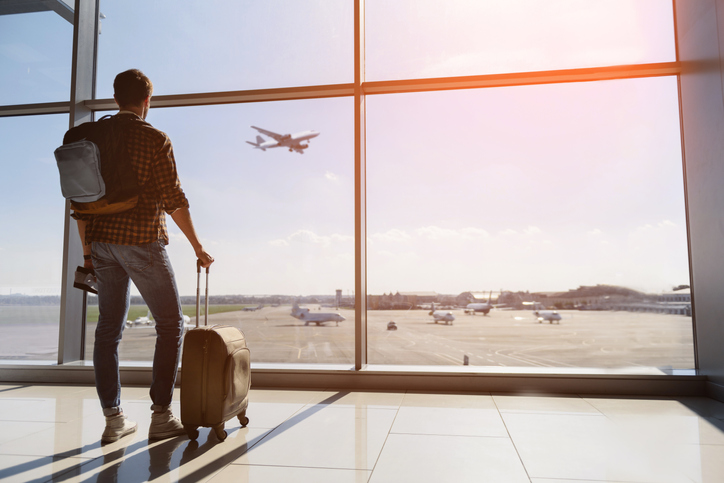 Travel trends rarely differ year after year. People usually travel to indulge themselves or for leisure purposes (combining business and leisure). And as for airports, most of them continued to implement their design-friendly approach every passing year. 
However, these were all trends from previous years, before the world changed so drastically. The major difference between these previous trends was usually the choice of locations that people for the next big trip. On the other hand, trends from this year will be completely different from previous ones, with the main factor being purpose. Here are more predictions of what traveling will look like in 2022. 
Top Travel Predictions for 2022
Staycations Will Rise in Popularity
Most people are struggling to go on vacation due to various limitations in their life. Younger people are struggling to go because they cannot afford it, whereas older people have obligations at work. These limitations are the biggest reasons why people are not able to go on longer vacations. 
So many people have gotten around that problem by having smaller staycations. These staycations give the feel of a full vacation without spending as much time. While staycations are not a new concept, they have gained significant popularity in recent years as an alternative way to recharge and relax, especially in destinations like St. Barts that offer a wealth of enjoyable activities and experiences. So, before visiting this destination; you need to make a list of things to do in St Barts to have utmost fun.
Individuals can save on airfare or other major expenses that come with traveling. They usually plan these shorter vacations over a period of weeks and months, so they budget out their trip effectively. These shorter trips will also allow people to avoid large crowds, given that many still worry about Covid-19. 
Eco Travel Will Become Even More Popular 
The public has become more aware of the effects of global warming and how they affect it. Given these circumstances, people are considering their traveling options accordingly to see what is safer for the environment. Most people are making do with local travel and others are traveling by boat and other methods of travel. 
Furthermore, various hotels are also starting to implement a more robust eco-friendly policy. They will stop offering plastic straws, will use more sustainable detergent, and will add more recycling bins on the premises. 
Even some popular travel destinations around the world are striving to become more eco-friendly. For example, Dubai is creating a fully sustainable city, with smaller neighborhoods almost completely powered by renewable energy. 
Smaller Hotels Will Become Even More Popular
One of the biggest trends that will come in 2022 is the rise of more affordable travel options. It comes as no surprise that people were not doing very well financially during the Covid-19 pandemic. During that time, people struggled to make ends meet and were generally living a lower standard of life. 
So when traveling, people are already looking to cut costs wherever they can. And one place that they are especially considering is living expenses. People are now looking for smaller boutique hotels where they can spend their vacations. These smaller hotels offer good services for the price and are much cheaper than larger established brands. 
In fact, boutique hotels are becoming so successful that larger brands are also starting some as well. Moxy by Marriott is the most popular one right now, with its unique selling point being its lively and active spaces for meetings and functions. 
Larger Hotels Will Offer Complimentary Services 
The pandemic was a very serious blow to all businesses in general. However, larger hotels took the brunt of that initial blow, as no one was traveling. So now that travel restrictions have started to die down, and new competitors are in the field, larger hotels are looking for ways to compete. 
One of the ways that large hotels will be competing with the rest of the market is by offering complimentary services. So if people were to stay for two or three days, the hotel might let them stay for another without payment. Some larger chains offer benefits in the form of free dinners or trips to the hotel's spa. 
Competing against the prices of smaller hotels is difficult for larger chains, so they are making up complimentary services.
Pet Travel Will Become Even Easier
Hotels and airlines have always been notoriously bad at allowing pets with their owners. Five years ago, only a handful of airlines and hotels allowed people to bring their pets with them. Now, more of them have started allowing travelers to bring pets. 
All major US airlines have started allowing pets on airplanes, and so have most hotels. In fact, if a hotel doesn't allow eats on the premises, people think that it is outdated. 
Some businesses in the US are also making pet hotels, where each pet will get luxury service while you are on vacation. Airport terminals also include dog relief stations for people who are traveling with their dogs. Many expect the rate at which these services are growing to increase rapidly next year. 
Hotels Will Have More Minimalist Design 
The minimalist design trend has become increasingly popular in the past few years. Other than populating houses and most dorms, minimalism is also making its way to various hotel rooms. All hotel chains understand that people are coming to them for the experience. And most of their fancy furniture does not add much to said experience. 
Therefore, they are implementing more minimalist design elements into their rooms. Each room will feature more muted pallets, less flashy furniture, and less furniture in general. Window space will be larger than ever, now that the furniture will not be blocking the view to the outside. 
Final Thoughts
These were some of the travel trends that will be incredibly popular in 2022. If you know a travel PR agency, be sure to ask them about these things before going on your next trip. 
The views expressed in this article are those of the authors and do not necessarily reflect the views or policies of The World Financial Review.