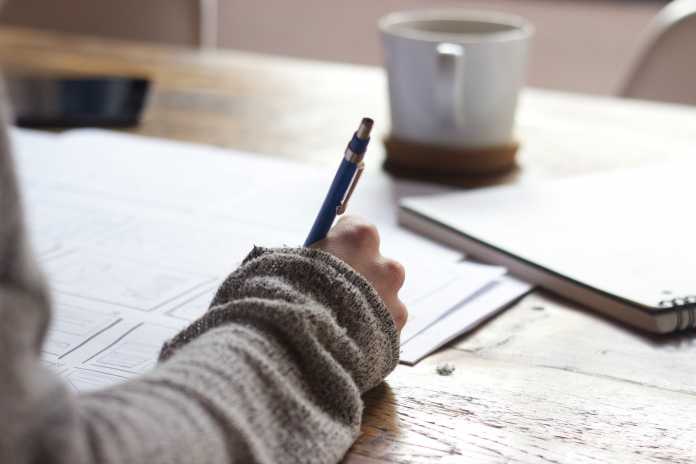 On average, a recruiter takes about 30 seconds to skim through a resume. If the information that sticks out seems irrelevant for the position, the applicant will not make it through the first stage. Therefore, your level of education or experience will not matter if you present your resume poorly. Domy resume helps you in presenting the resume in the right way with all the essential elements.

Websites like domyessay.com follow strict structures in their essays, and so should your resume. When interviewers ask you for a resume, they give you 30 seconds to sell yourself and prove you are qualified to move to the next stage. Therefore, you should know what to include and what to leave out to ensure you present yourself well. Here are some of the critical areas to look into.
Contact Information
This is the most basic information that all resumes should have. It tells the employer how they may reach you. Ensure to include your name, title, telephone number, email address, links to relevant websites or blogs, and social media handles. Ensure your LinkedIn profile is up to date since most professionals are likely to check. It is not compulsory to include your home address. Do not write your contact details in the header section since most recruitment software experience difficulties reading the header and footer section.
Opening Statement
Here, you tell the employer what you have to offer. Ensure you are brief and to the point. Do not write more than six lines. Also, avoid using personal references like, I, we, my, me. Write in the first person but exclude the reference. Instead of writing "I worked at …", write "Worked at…" In this section, avoid writing too much about yourself, like stating your objectives, since you may come off as self-centered. Write more about what you can do for that company.
Experience
This area requires you to give your employment history in chronological order, starting with your most recent job. If you have worked for long, include your employment history in the last 10-15 years. Only include internships if you do not have sufficient work experience. This is mostly applicable to recent graduates. Under each employment position or training, add a few bullet points describing your roles and responsibilities. You could try and link them to the skills required in the current job interview. While writing the topics, start with an action verb, then include a quantifiable point and a specific task. For example, you could write, "Lead a marketing campaign that increased sales by 15%." Remember to add unconventional work like freelancing and volunteer jobs, mainly if you have limited work experience.
Education
Education history is also written in chronological order, starting from the most recent academic achievement. It is not compulsory to add descriptions, but you may if the information is relevant to the job description. Typical entries include the name of the degree you studied, the institution, and the award received. In case you have several higher qualifications, you could exclude information like your high school.
Skills
The skills section is the most critical area as it shows the relevance of your skills to the job. Most employers use an Applicant Tracking System (ATS) software to place applicants with the best skills. Applications provide a list of skills for applicants to choose from. Include about 10-15 relevant skills. Apart from skills specific to the job, you could also include some general skills like leadership, teamwork, communication, and critical thinking. These personal attributes may set you apart from the rest of the applicants. However, do not include them at the expense of the relevant job skills.
Hobbies
Nowadays, many employers are keen on your interests as they are telling of your personality. Most employers want to ensure you fit in with the teams, and you can integrate seamlessly with their working culture. For example, if you apply for work at a running shoe company, you could express your love for jogging. Make sure the hobbies you include are relevant to the application. Do not make up hobbies to seem fit for the position. It's better to exclude the section and maximize on other areas.
References
Include two people who can give positive recommendations about you in the resume. Ideally, they should be people that have worked with you previously. Give their name, title, and contact information. You could also attach testimonials to support your experience, skills, or educational background. Two testimonials are enough.
As you write your resume, first contemplate whether the information you are giving is relevant. View your resume from the perspective of the employer. It would be best if you always customized your resume for every application. Ensure it is simple and communicates. Choosing to use complicated additions like graphics and fancy texts makes accessing your resume harder for the recruitment software and the recruiter. Also, avoid basic mistakes like grammatical errors as they communicate a lot about your attributes.
The views expressed in this article are those of the authors and do not necessarily reflect the views or policies of The World Financial Review.